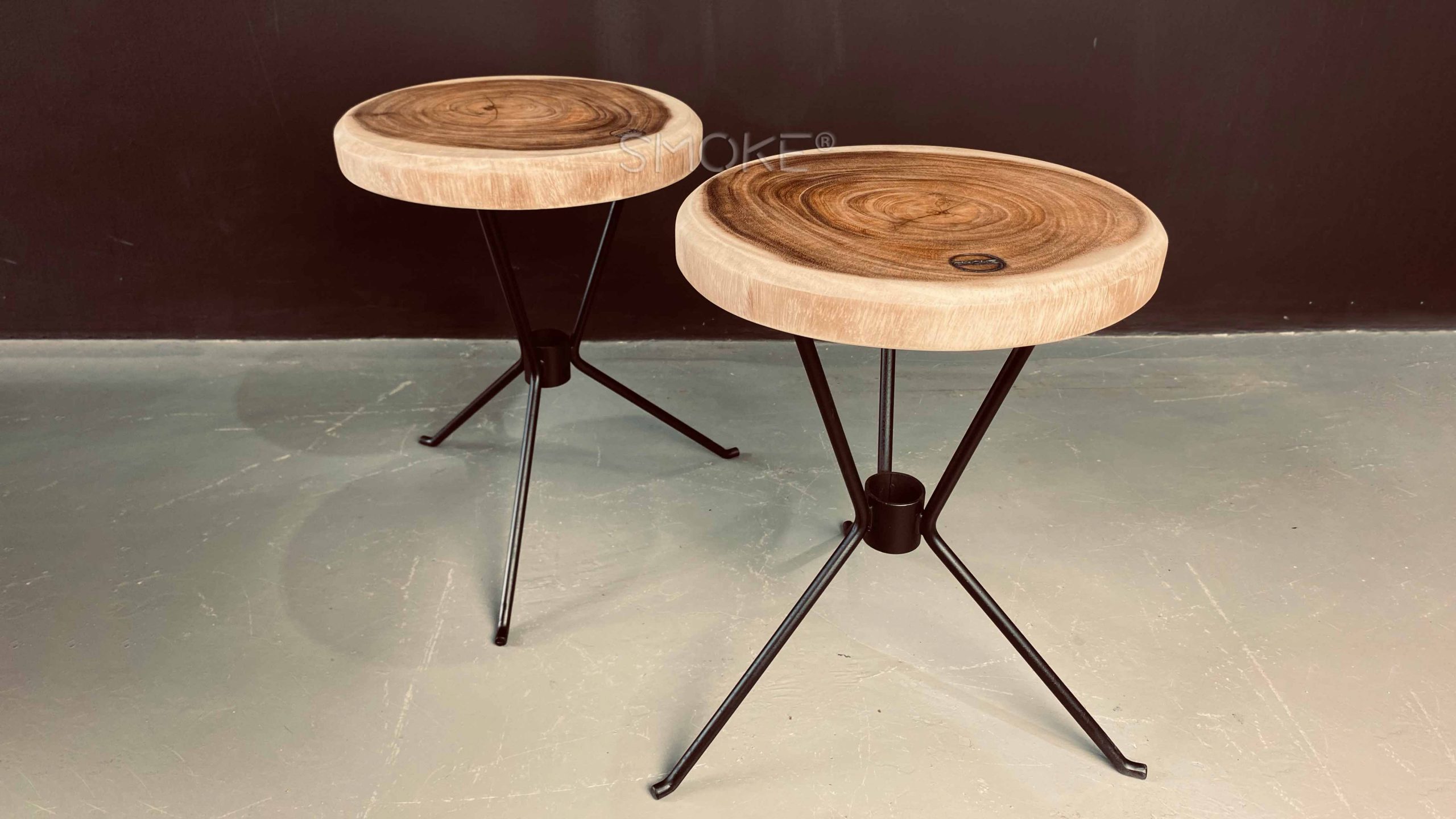 Suar Wood Stools with an Artisanal Touch
SMOKE® Suar Wood stools is made for the lifestyle connoisseur in mind. Importantly, it features raw metal and live wood edges to preserve their authentic and beautiful forms. Certainly, these solid stools are made for easy storage and convenience with stackable metal frames. Handcrafted in our Singapore workshop from premium solid Acacia,
Mahogany
, and Suar wood, no two pieces are the same. Here, the juxtaposition of natural wood with raw metal creates complements each other for rustic or modern interiors. Having our solid Suar wood stools in your home will be a conversational piece. In addition, our stools are handcrafted in Singapore by our master artisan with precision and care. With this, we ensure that our stools are unmatched elsewhere in terms of quality.
Get Your Quotation Now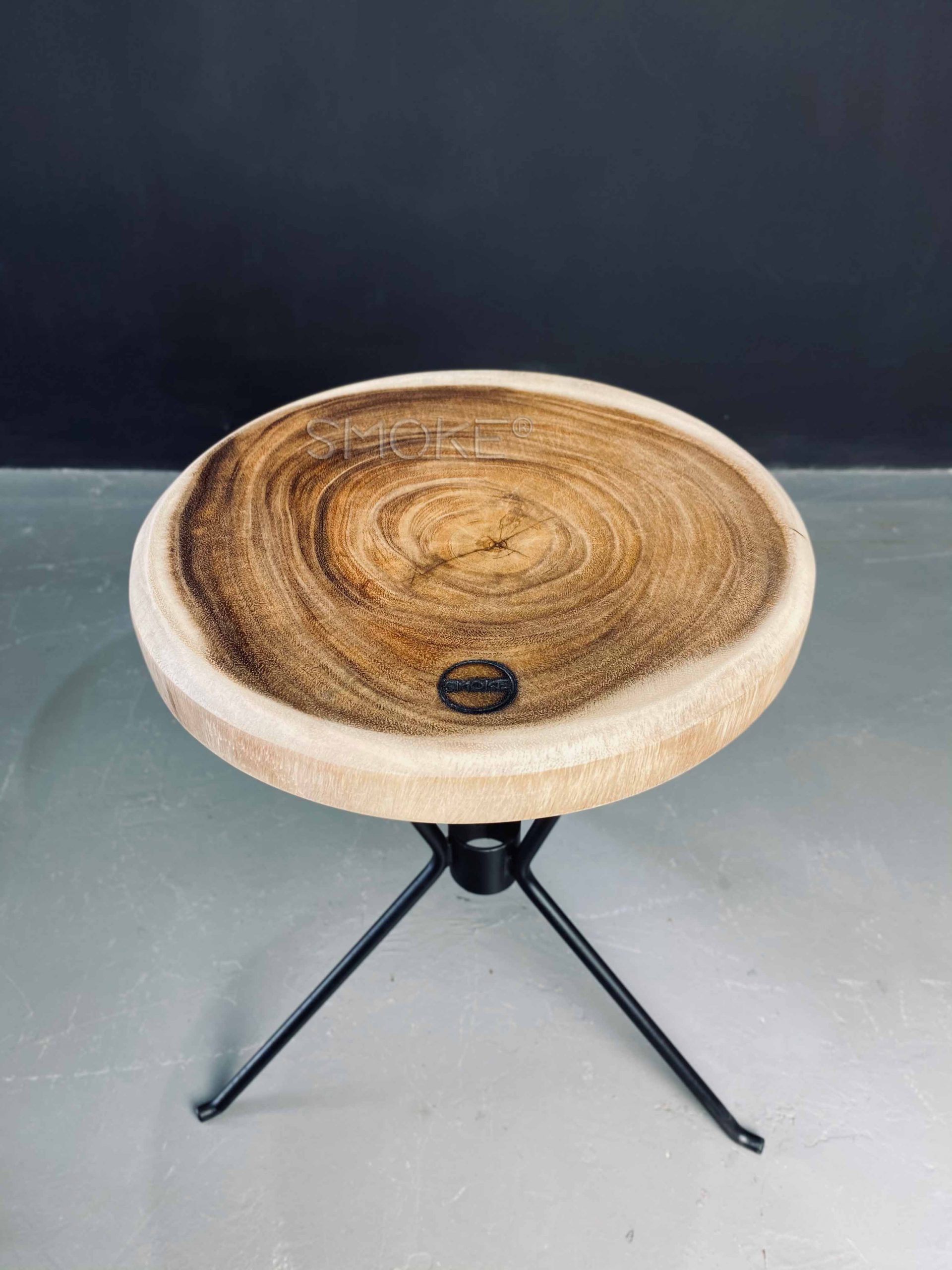 Jason South American Walnut Stool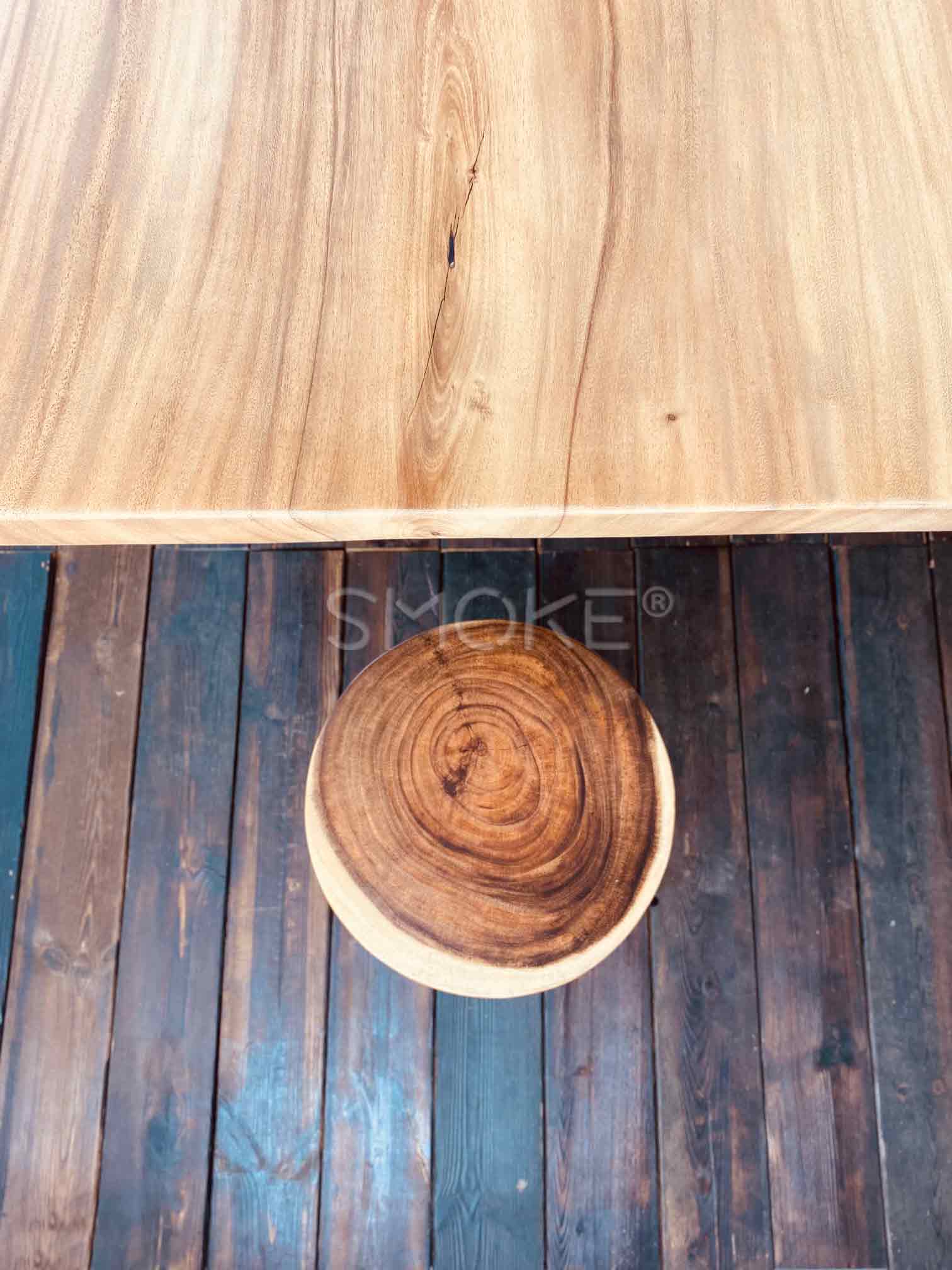 Solid Wood Stool
Functionality With Aesthetics
Our Suar wood stools is small enough to be tucked in a corner when not in use. Essentially,  stool chairs are a great way to add functionality to your living spaces without clutter. Furthermore, this multipurpose stool doubles up as an exquisite
sidetable
too. Ultimately, you will be able to find many uses for the Suar Wood stools. In fact, stools do not have to be boring – much like any other furniture. Instead, they are an opportunity for you to imbue your personality into your interior space. Take this chance to adorn your home with our compelling Suar wood stools!
Enquire Your Stool With Us Now
Sustainably Designed Suar Wood Stools
Responsibly sourced and certified,
SuarwoodTable.com
wood is highly
sustainable
and hence contributes to an eco-friendly home. Although responsibly harvested wood is a renewable source, we dedicate extra effort to utilizing
recycled wood
without compromising on quality as well. This effort reduces the carbon footprint and helps us fight against climate change.