Bespoke Suar Wood Console Table in Singapore
Our Suar Wood console table are out of this world. Tastefully crafted from premium Acacia, Mahogany and Suar wood, these phenomenal tables will prove to be an aesthetic addition to your living rooms.
These wooden console tables provide a perfect platform for you to set your TV upon or act as an aesthetic feature that complement wall mounted televisions. These masterpieces are also an excellent storage space for your wide collection of photo albums, gadgets and other accessories.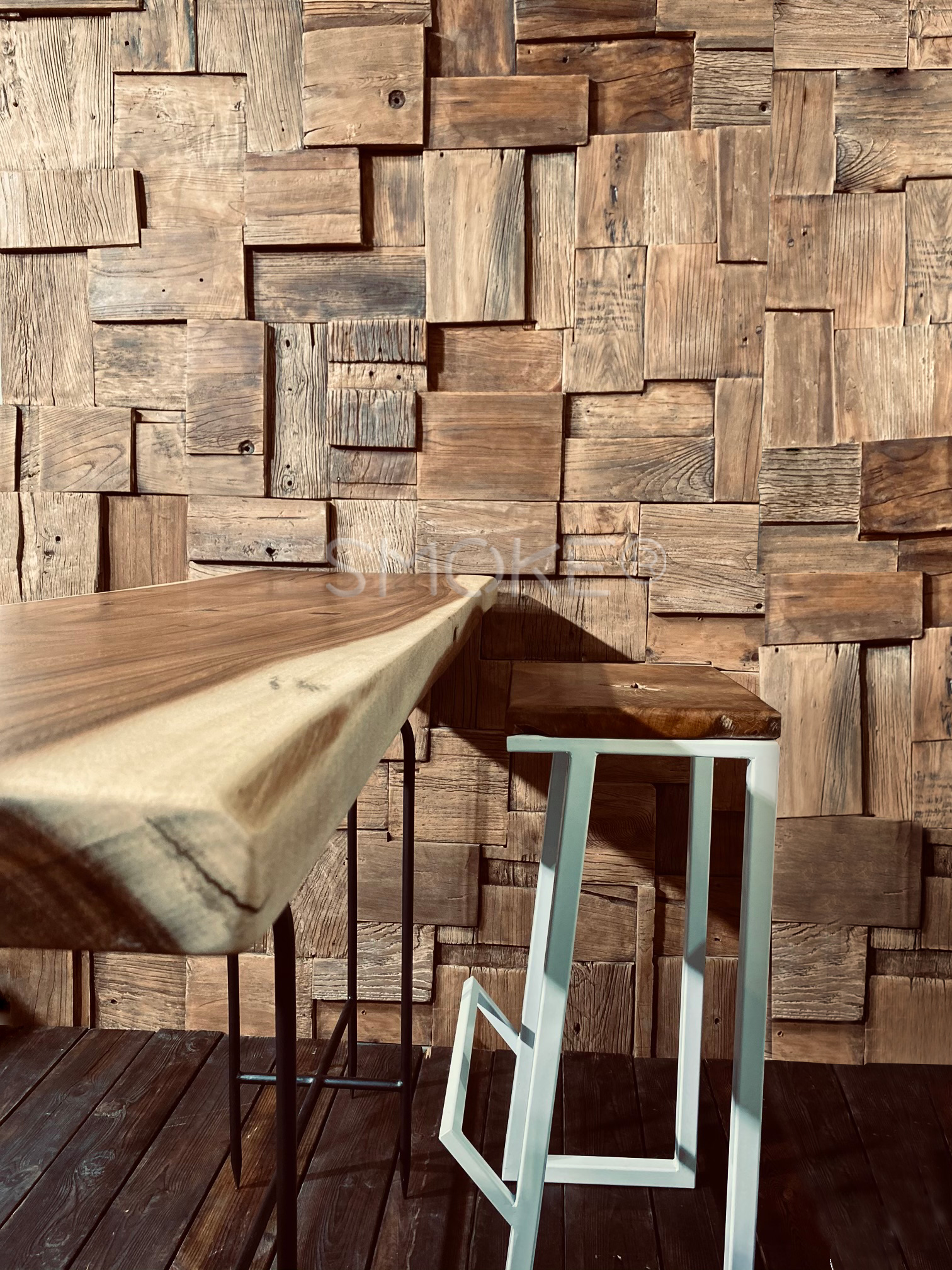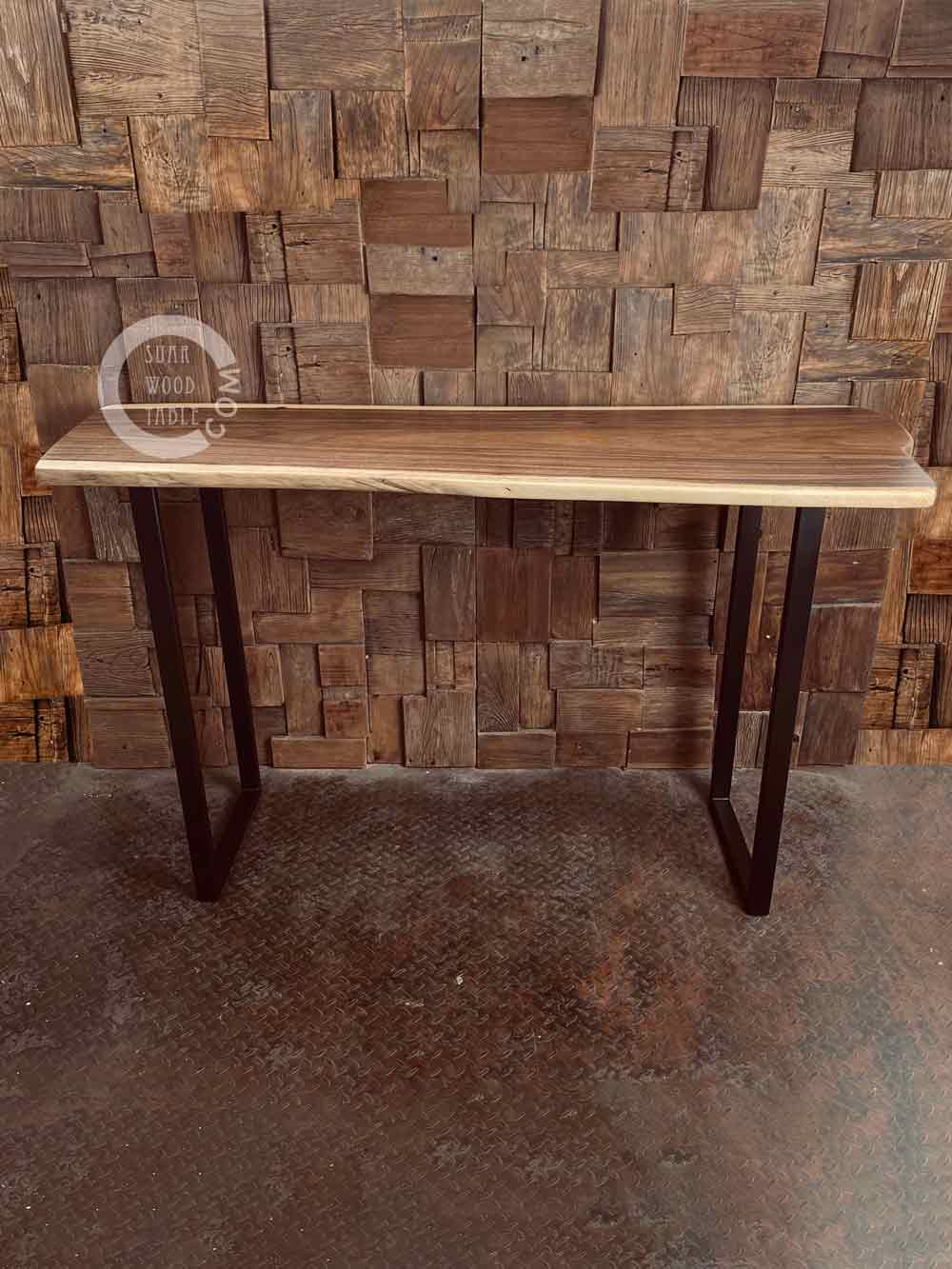 Solid Suar Wood Console Table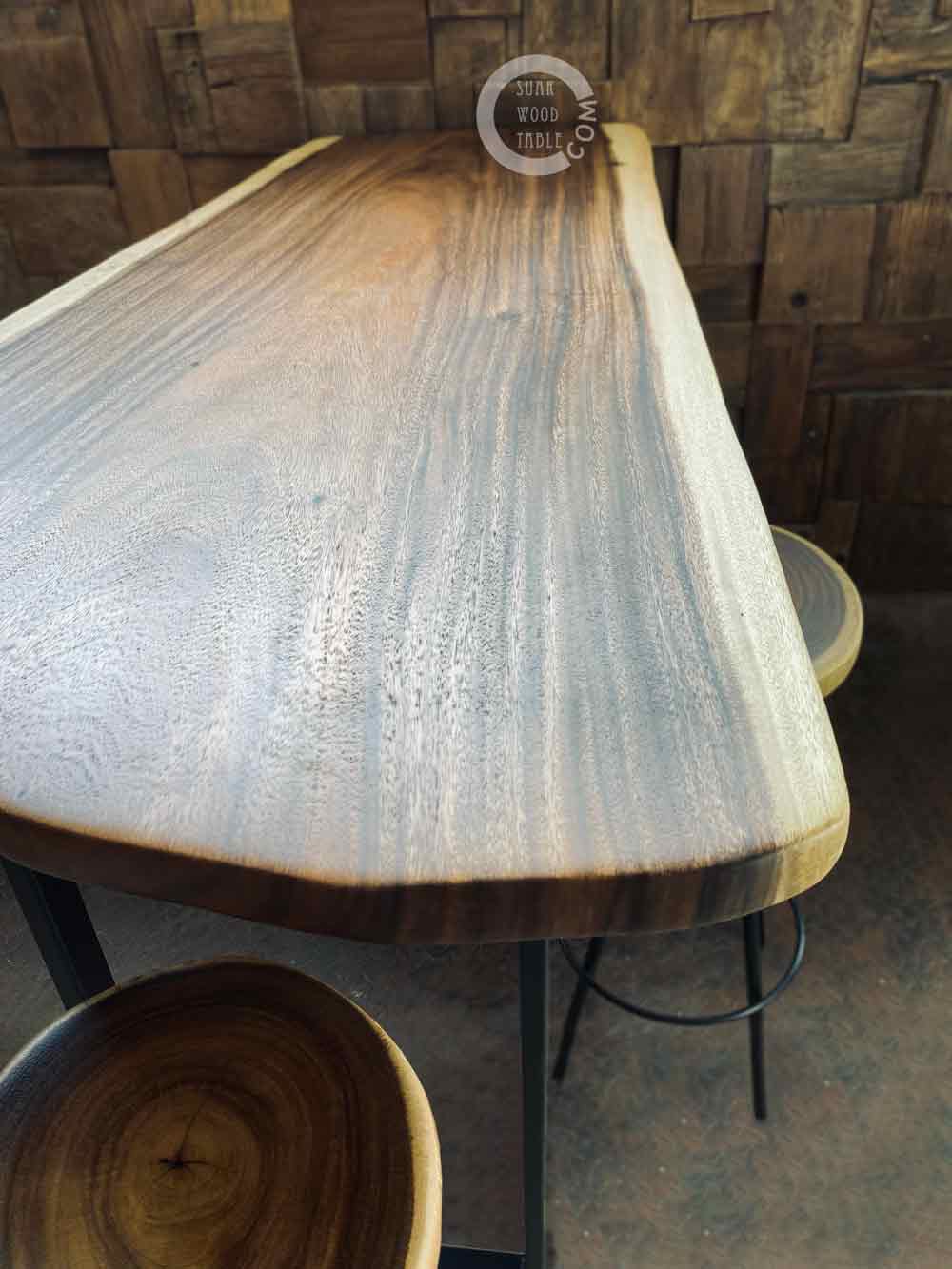 Wooden Natural Edge Console Table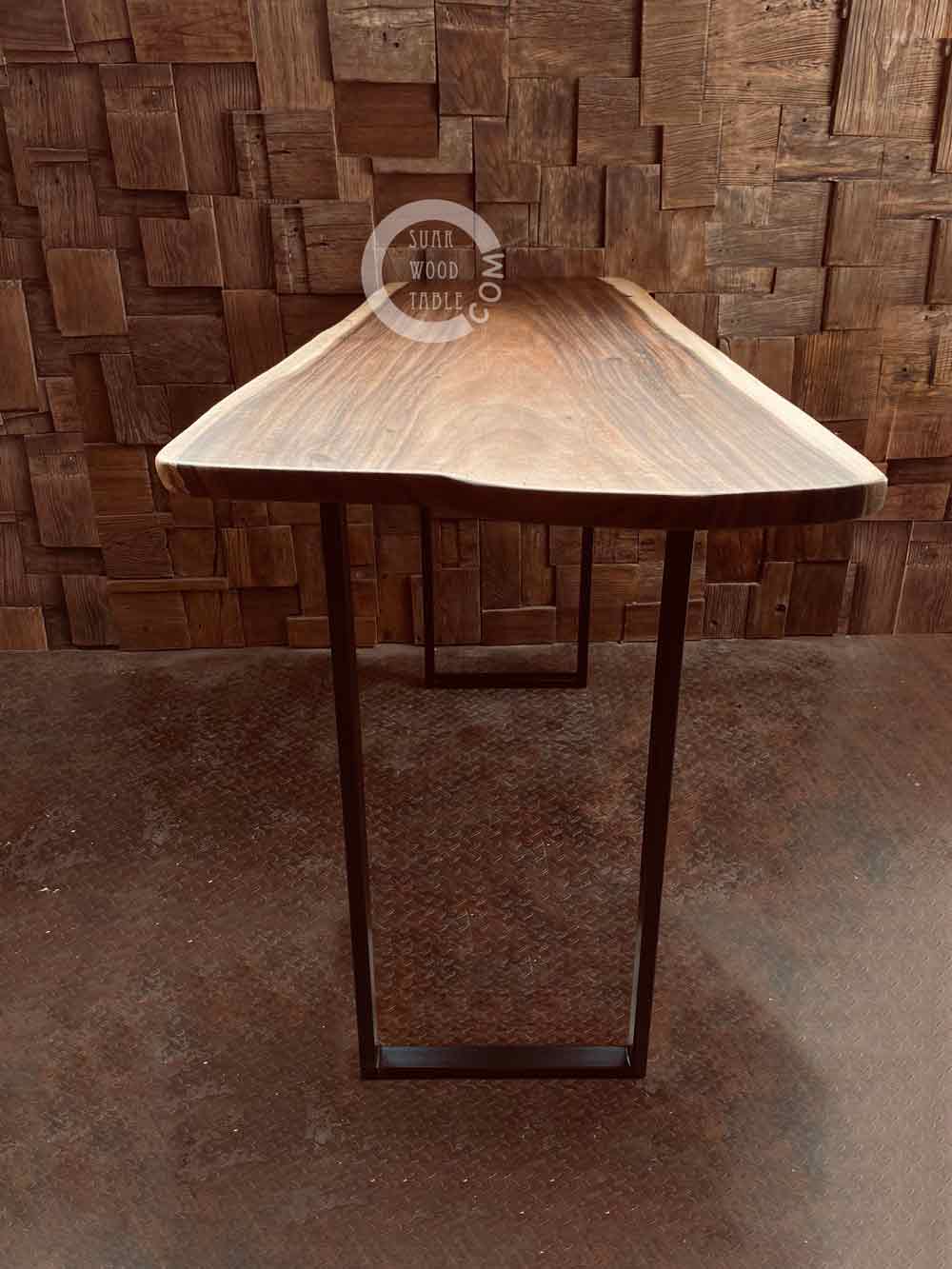 Customise Wooden Console Table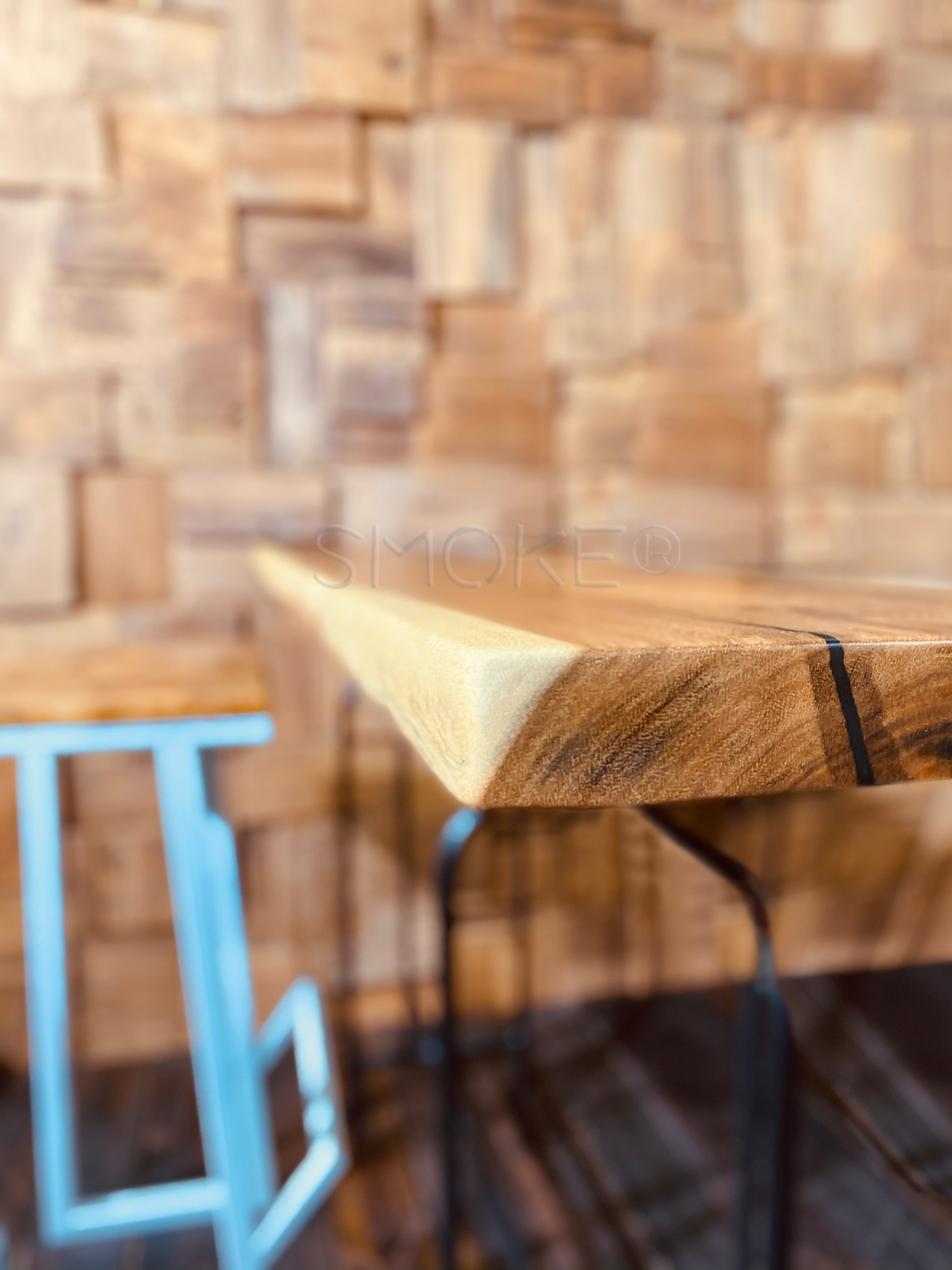 Features of our Wooden Console Table Collection
Unlike most minimalistic console tables in Singapore, ample time, effort and detail is dedicated to the creation of our unconventional console tables. Our Suar Wood Console Table are unique and come in various designs and layouts. The perfect blend of wood and metal harnesses an exceptional minimalistic industrial look. Crisscrossed interlocking grains and the texture of organic wood give it a rich and refined hue. With fine live edge tables, aesthetic leather cross joint ropes and uniquely designed metal legs, these wooden console tables will be a perfect addition to your living spaces. Why opt for conventional console tables when you could have a specialised and uniquely customizable console table?
Sustainability of our Wooden Console Table
Responsibly sourced and certified, our wood is highly sustainable and hence contributes to an eco-friendly home. Although responsibly harvested wood is a renewable source, Suarwoodtable.com dedicate extra effort to utilizing recycled wood without compromising on quality as well. This effort reduces the carbon footprint and helps us fight against climate change.