Teak Wood
Tables Singapore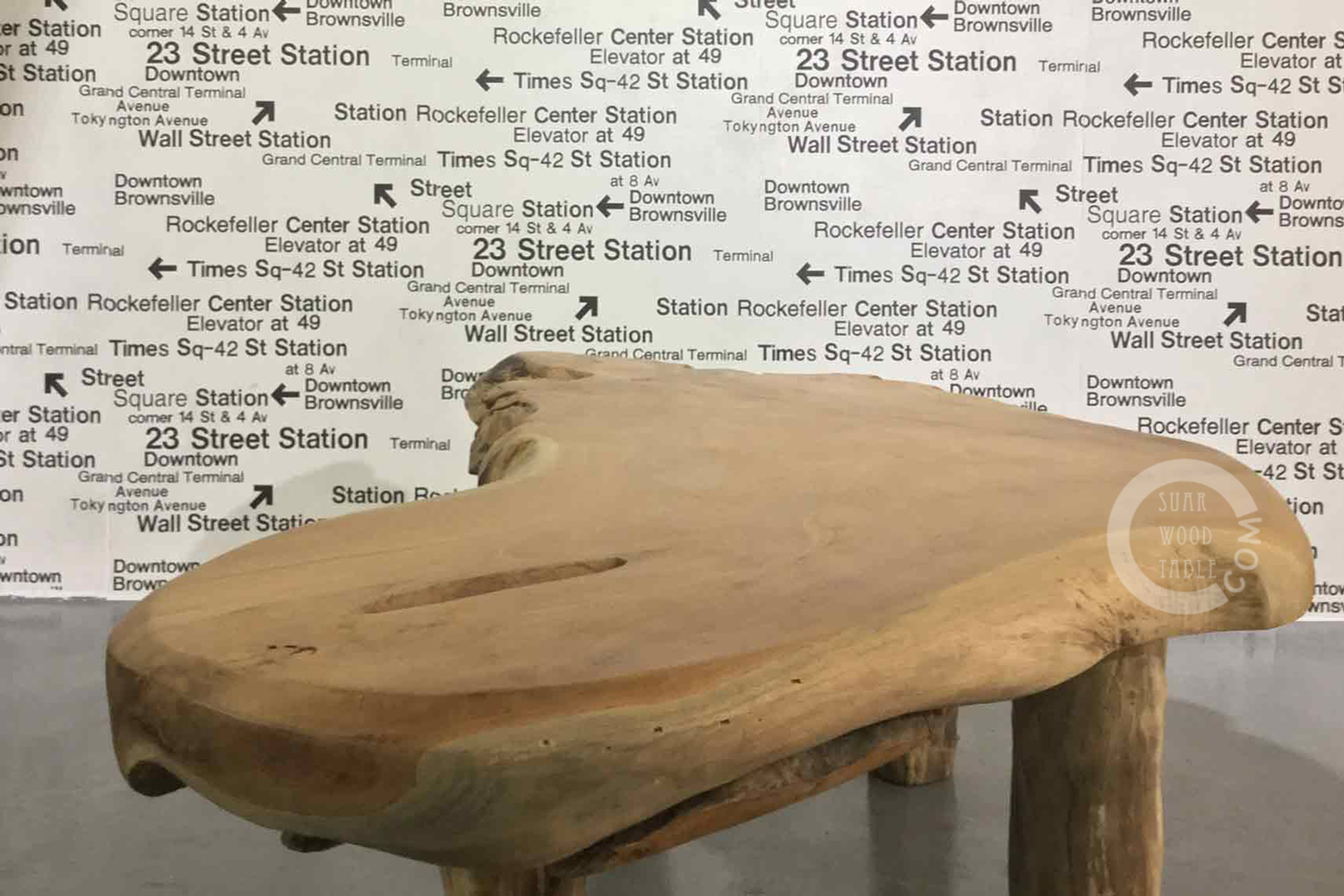 Origins of Teak Wood
The botanical name of teak Wood is Tectona Grandis and they are native to the tropics. Teak Wood has had long precedence in human life. From way back in the 7th century, it has been the trend to adorn residences with teak wood furniture. It was only available to the rich and wealthy in the past. Today, however, most people can afford teak wood furniture. When the Dutch colonized parts of Asia, they brought teak wood to South East Asia, particularly Indonesia.
These days, teak wood can be found in countries like Thailand, Malaysia, and Myanmar. Indonesia gives great importance to its teak plantations. For every tree that is cut down, they ensure that another tree is planted. The teakwood tree takes about 80 years to mature so that it is ready to be harvested. Hence, teak is an excellent and highly valuable material that is often reclaimed from old structures and recycled to create new furniture.

Appearance of Teak Wood
Teak wood has a beautiful grain structure ranging from finely-grained to coarsely grained. It has a medium lustre and a somewhat oily feel to it which gives it a natural and rich shine. With a yellow-brown to dark golden brown accompanied by greyish or white sapwood, the teak wood has a wonderful tone of colour and a fascinating hue.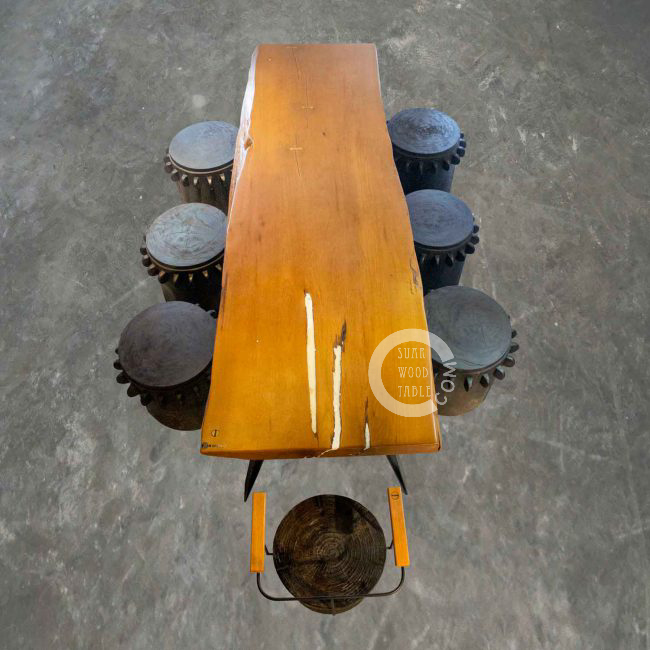 Benefits of Teak Wood
Apart from its elegance and durability, teak wood holds some excellent natural properties. It has high-grade natural oils and rubber that can be found within the tight grain of the teak wood. These oils, similar to maps sap or tea tree oil, help to protect the tree. Even when harvested and processed, these oils are still retained within the wood. Hence, it makes teak wood possess better naturally weather-resistant properties than most other woods which is perfect for humid places like Singapore. They also prevent the wood from dry rot, fungi, and parasites which are common problems that most older wooden furniture face. Due to its durability, handcrafted furniture from teak wood can last many generations. This is why teak wood furniture is sometimes the prized possessions that are passed down from one generation to the next.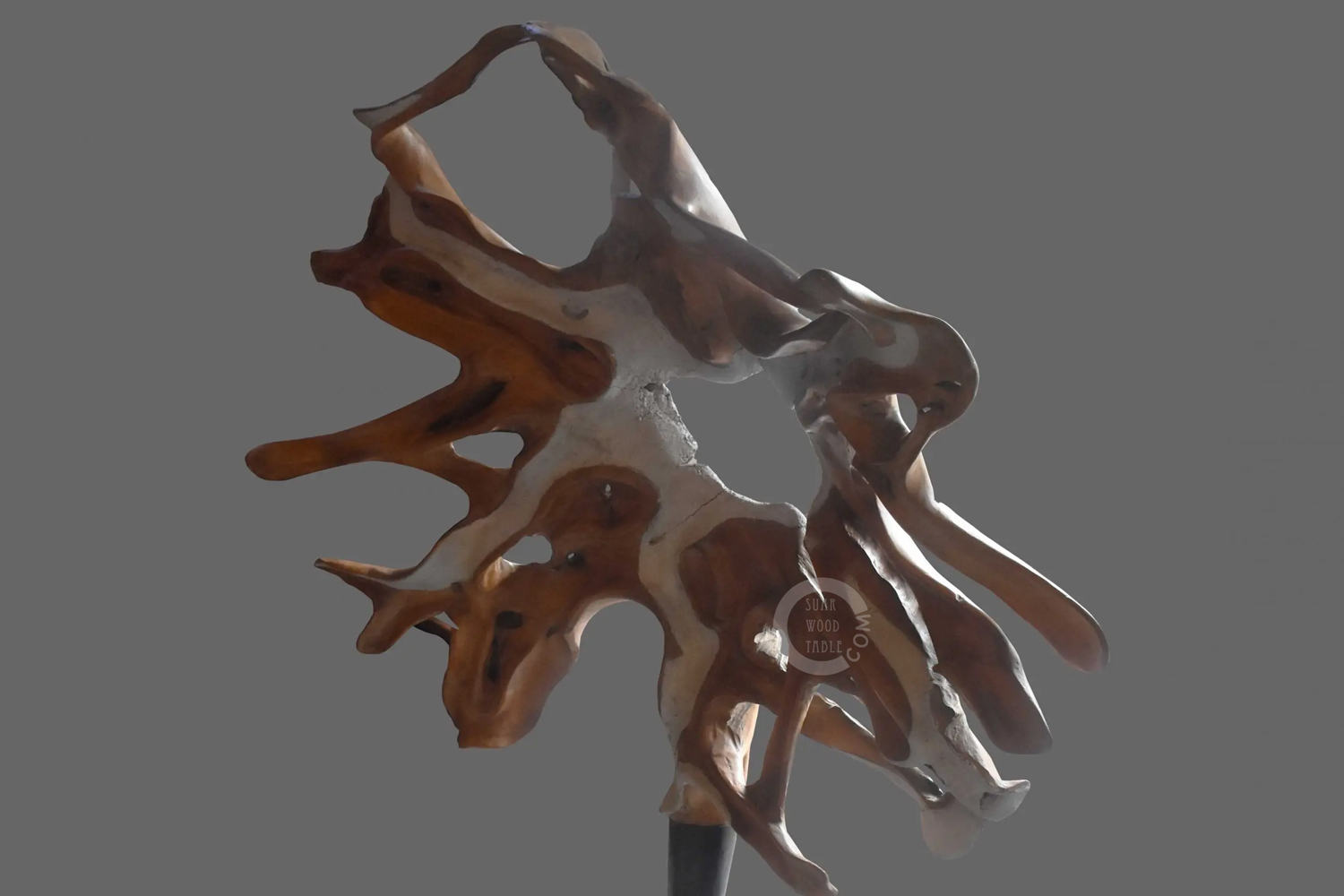 What We Do
At Suarwoodtable.com, we turn these premium quality wood slabs into conversational, designer furniture. With an artisan team who have a lifetime of experience is designing and woodworking, a few of the most exquisite creations are made consistently. These are truly limited edition because the way they are crafted and the uniqueness of the raw materials ensure that no two pieces are the same. These accent pieces will complement any kind of interior. From dining tables to benches and stools, explore our beautiful collection to adorn your homes with.