Sustainable Wood Singapore
Singapore Reclaimed Wood for Furniture
Sustainability is a huge topic in today's world. Everyone is trying to adopt a sustainable way of life, be it through businesses or their simple, daily lives. But what really is sustainability?
According to Investopedia, sustainability focuses on meeting the needs of the present without compromising the ability of future generations to meet their needs. The concept of sustainability is composed of three pillars:
Economic
Environmental
Social
Also known informally as :
In summary, sustainability aims to protect our natural environment, human and ecological health, while encouraging innovation and not compromising on our lifestyles even in an island like Singapore.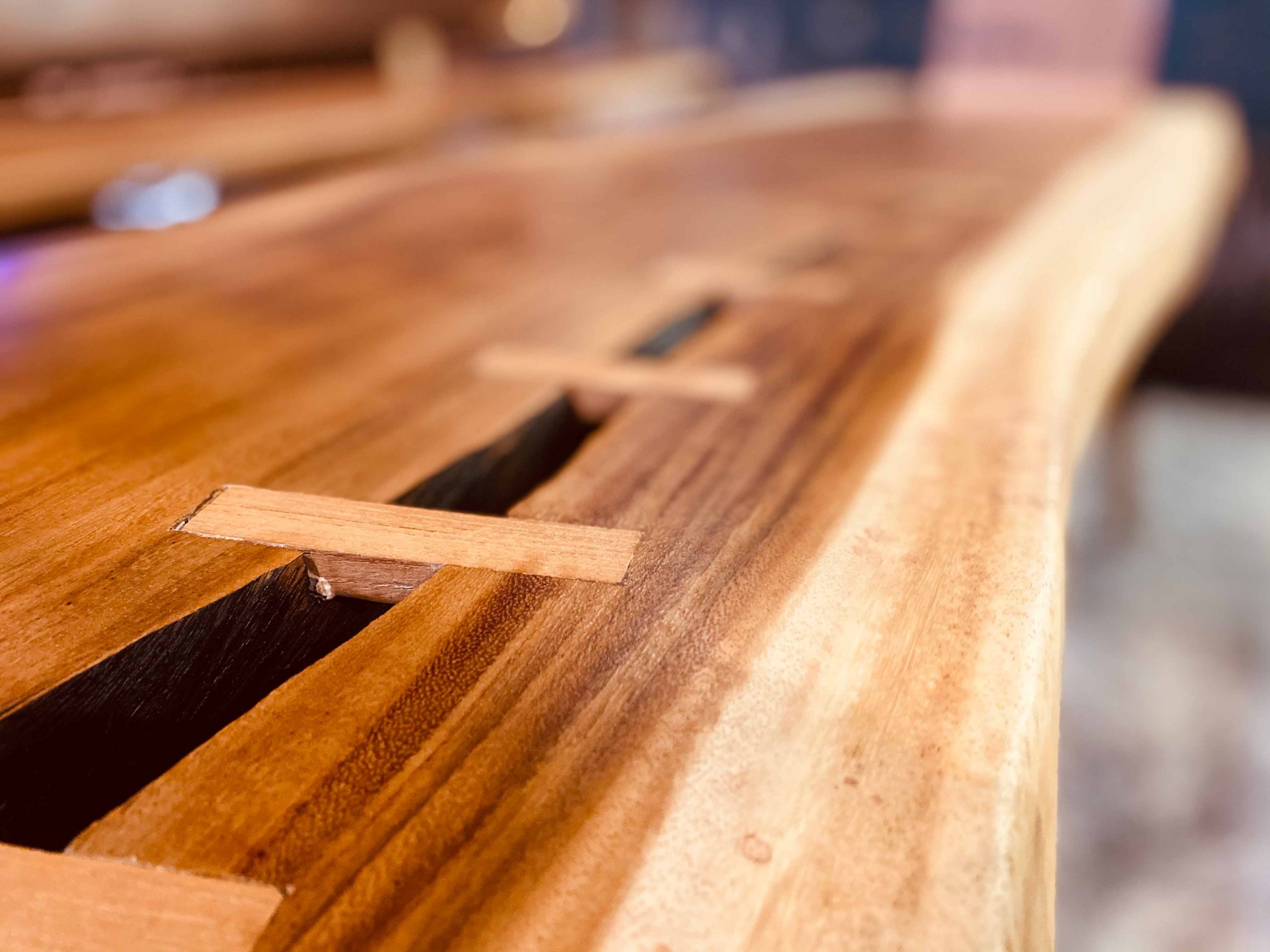 Reclaimed • Recycled • Reinvent
Why are sustainable business models that important?
Conservationists have dedicated a day of the year known as "Earth Overshoot Day". It marks the date when the human population's demand for ecological resources and services in a year have exceeded the amount that Earth can regenerate that year. By knocking off this balance, we are just using more than what the Earth can give us. This is detrimental to the future of Earth and its inhabitants and we have to put a stop to this.
It is our collective effort that produces prominent results if we all work together towards achieving this. Simple things we can do as individuals include conserving water and electricity as much as we can, reducing or omitting plastic usage. However, as individuals, there is only so much we can do. Businesses have the most power and ability to make a significant change. Recently, businesses are working towards altering their business models to incorporate sustainable practices in order to be eco-friendly.
One sustainable practice that Suarwoodtable.com brand by SMOKE® practices is the utilization of reclaimed wood from Singapore felled tress and ethically sourced wood. Ethically and carefully sourced wood does not in any way contribute to deforestation of the loss of biodiversity. In other words, it ensures that we have plenty of greenery to maintain a healthy air quality and that no species of animals are endangered in the process.
Recycled wood
Reclaimed wood is truly underrated. Wood types like African Mahogany, Angsana, Raintree are highly durable and everlasting. Disposing them after land clearance or road building would be a complete shame especially since they're mostly in good condition still. Hence, how many businessmen invest in reclaimed or recycled wood project using sustainable source. What is recycled wood and what are the benefits?
There are 2 types of recycled wood: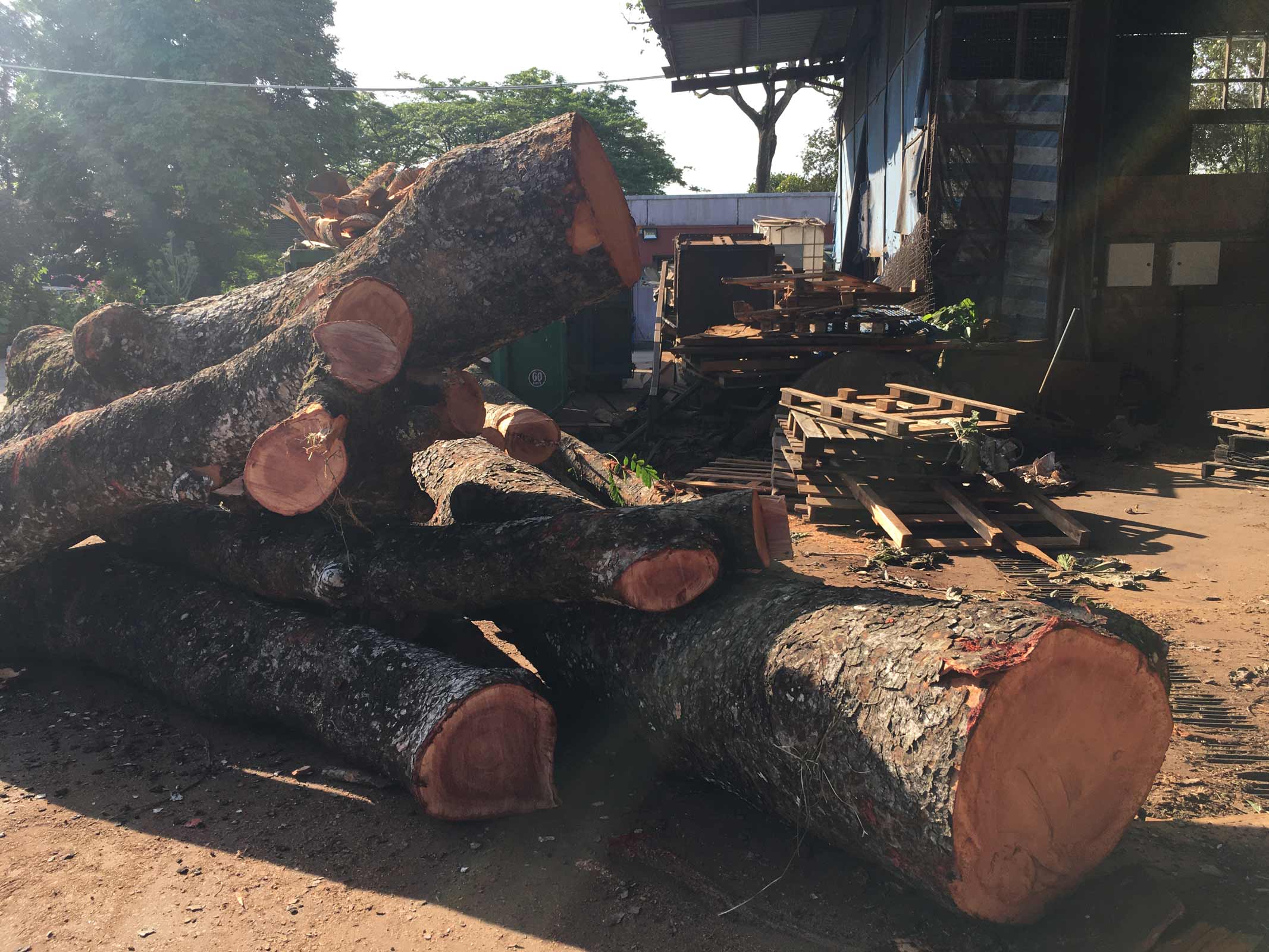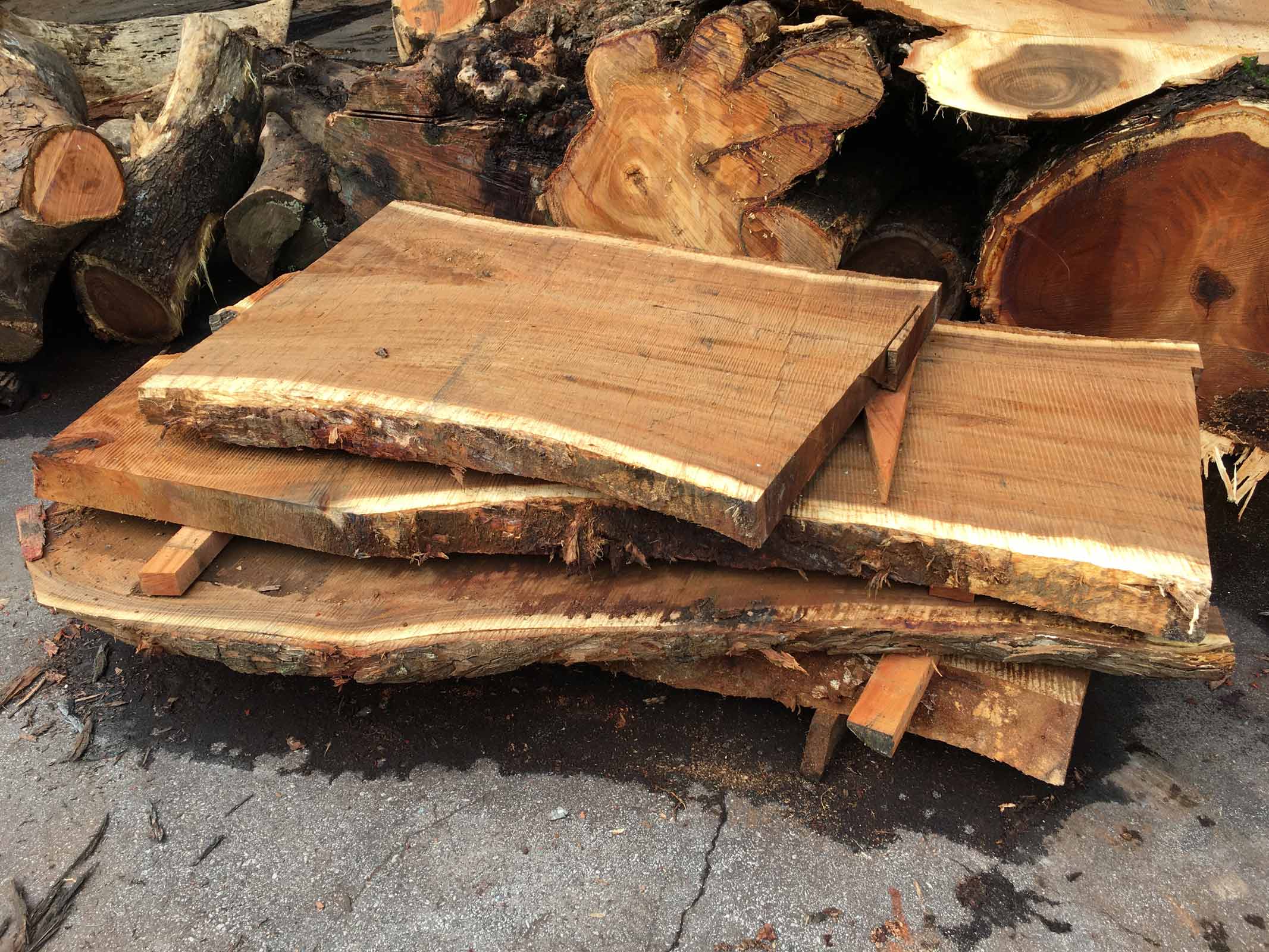 Salvaged wood is unused wood. They are basically retrieved from old forest growth, fallen logs, logs found in rivers and so on. These are almost perfect as they may be hidden for hundreds of years in water and also perfectly preserved without any exposure to heat and oxygen that could have degraded them. Reclaimed wood is retrieved from old homes, Singapore lorry, fallen trees, tress that causes safety issues and such.
The benefits of reclaimed wood to recycled are that they are less likely to crack due to years of drying and are less expensive. Features that are generally considered to be flaws in new wood are recognised as desirable traits in old wood. Flaws in older wood earn them descriptions like rustic, heritage, unique and antique. There is a great demand for bespoke, rustic furniture amongst customers' these days.
Recycled Wood in Singapore
Locally, we uses reclaimed Suar wood, African Mahogany, Angsana wood and old furniture parts. These are usually obtained through felled wood in Singapore felled wood is obtained through trees that are removed to clear the land and pave way for new development. This is an effective and eco-friendly way of production as it is almost zero-waste.
At Suarwoodtable.com, we strongly believe in adopting a sustainable, ethical and responsible business model. Earth is our only home and we should protect and cherish her at all costs. Join and support us as a Singapore Design & Artisanal company initiative in loving and protecting our Earth.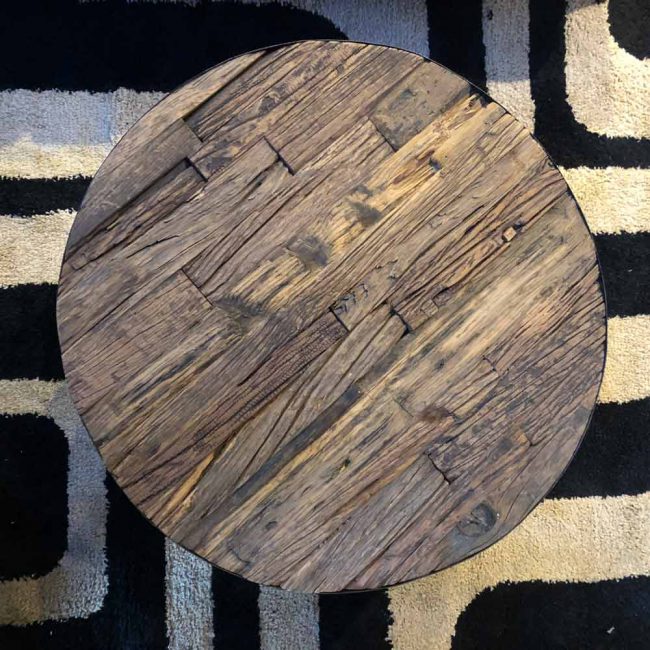 Round Coffee Table Made From Sustainable Singapore Reclaimed Wood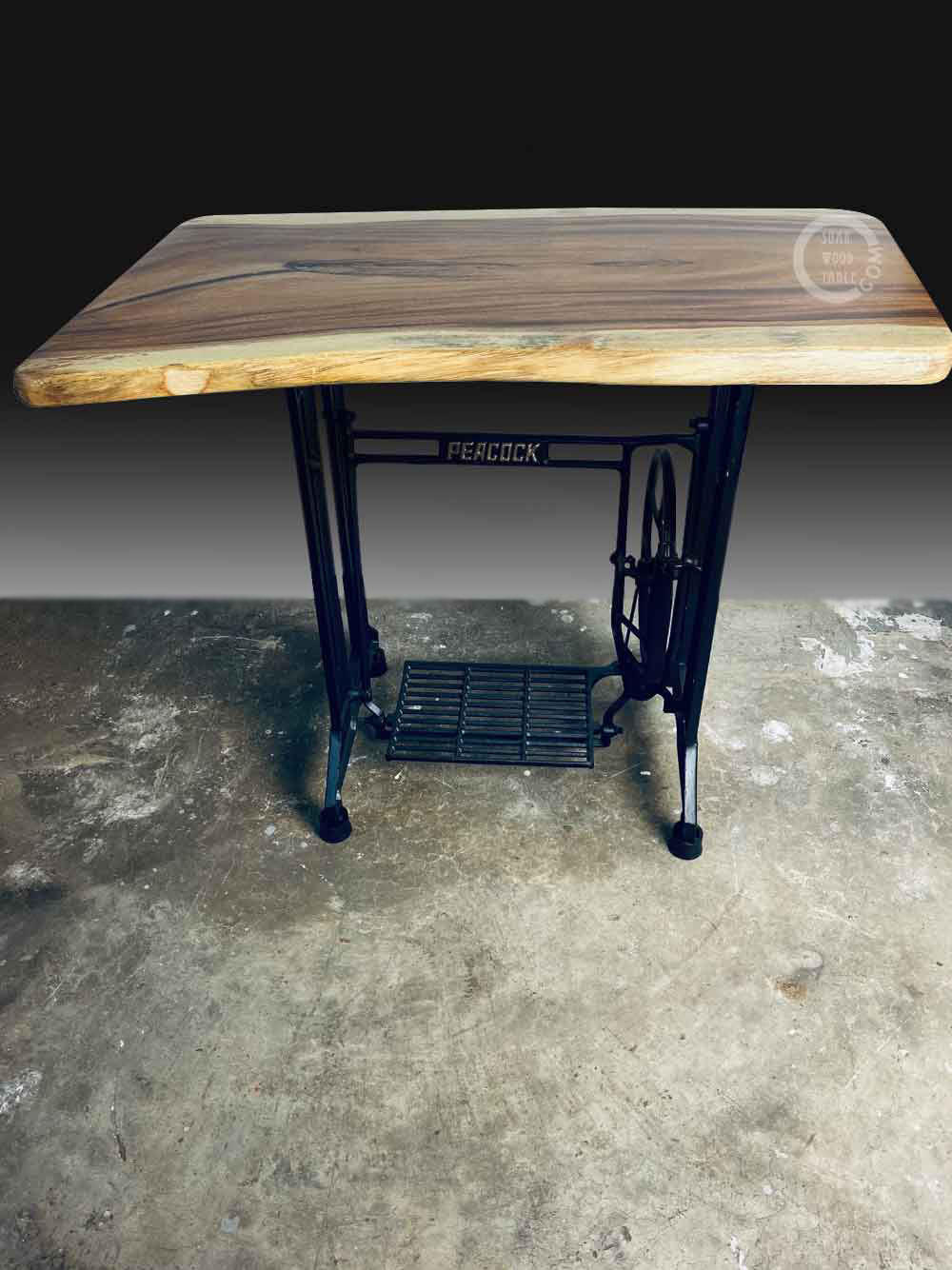 Work Desk Using Recycled Wood With A Vintage Stand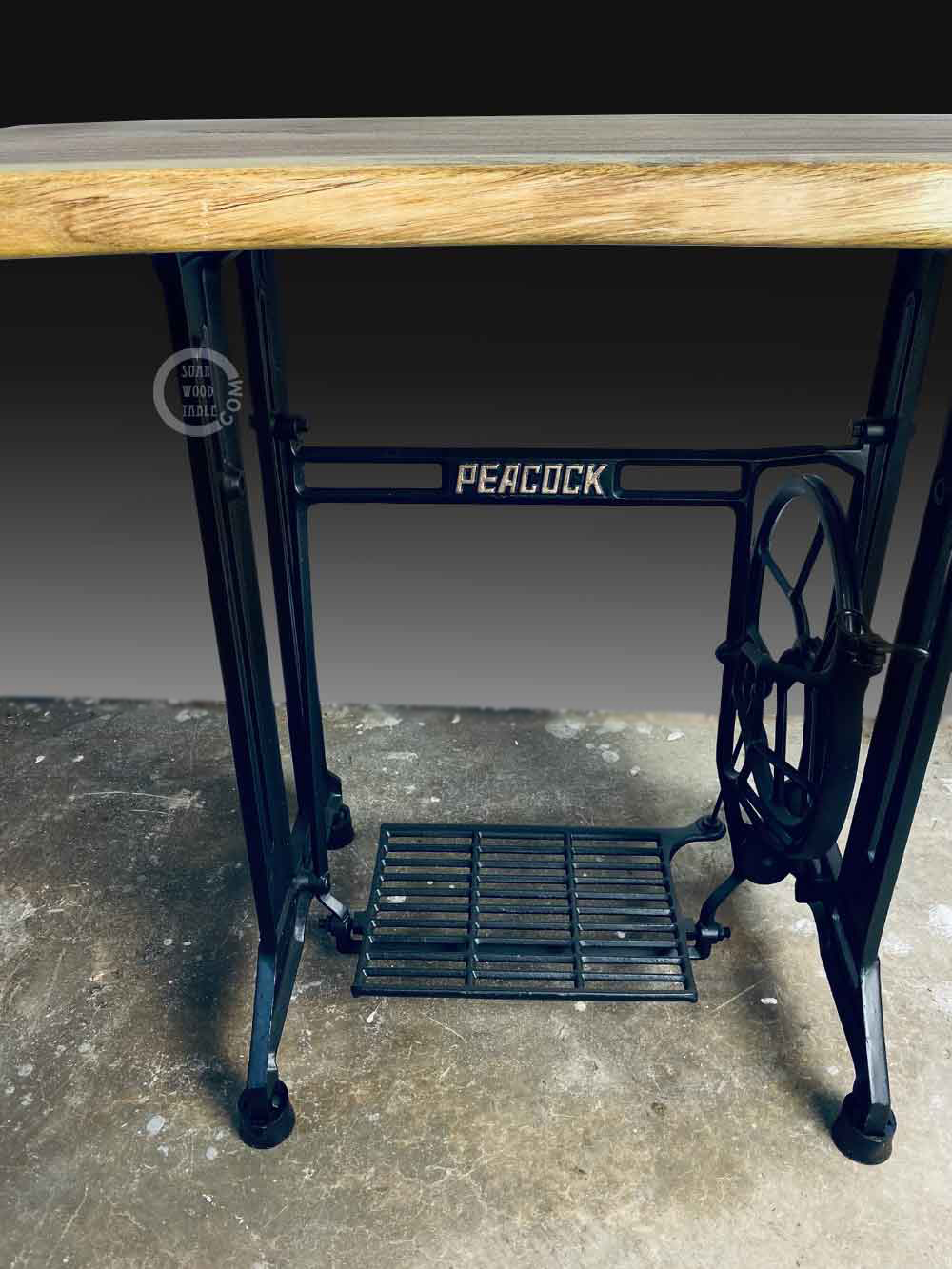 Beautiful Upcycle Sewing Machine Stand With Reclaimed Wood Table Top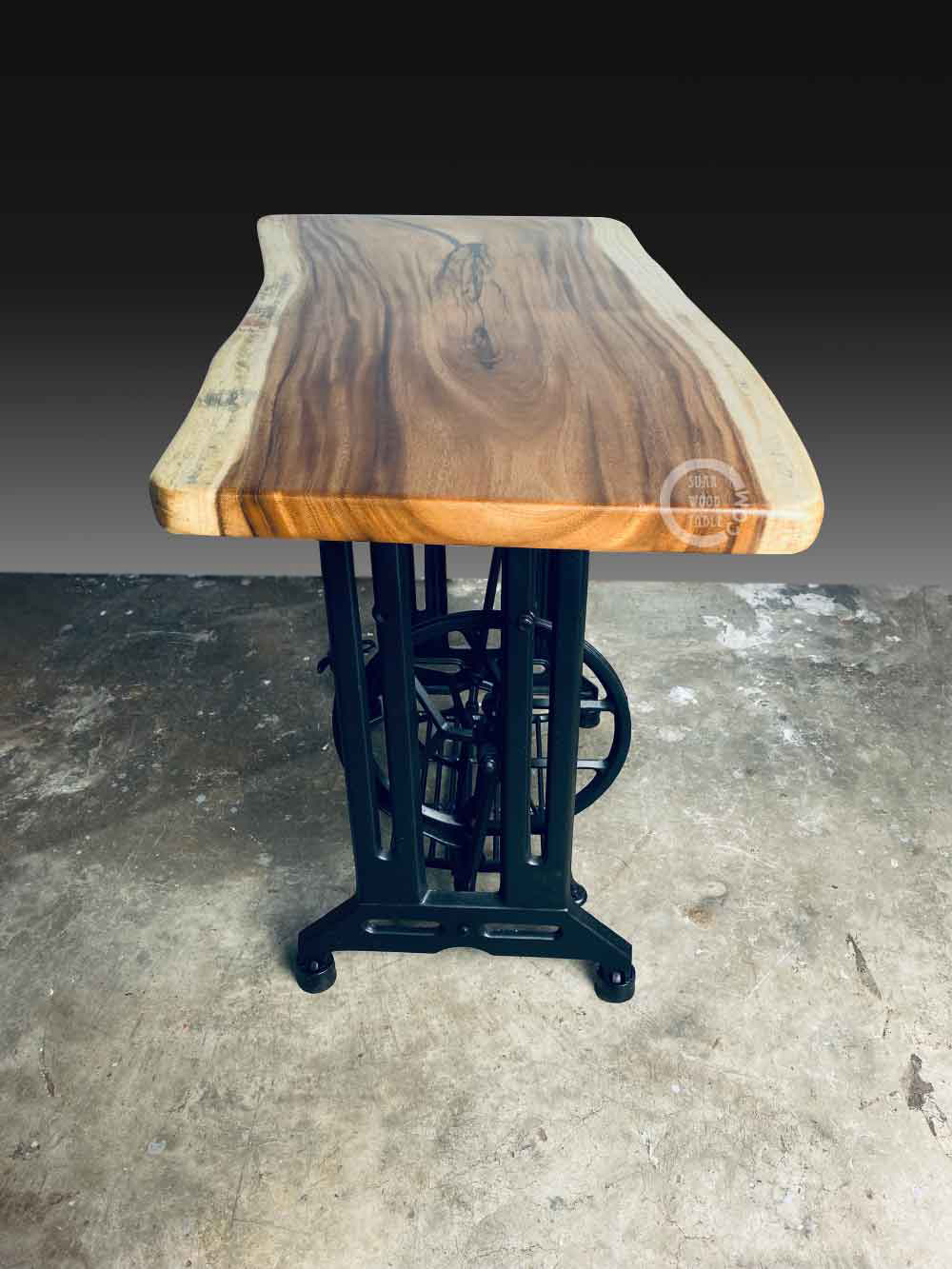 Use This Piece Of Beautiful Grain Reclaimed Wood Furniture To Have The Retro Vibes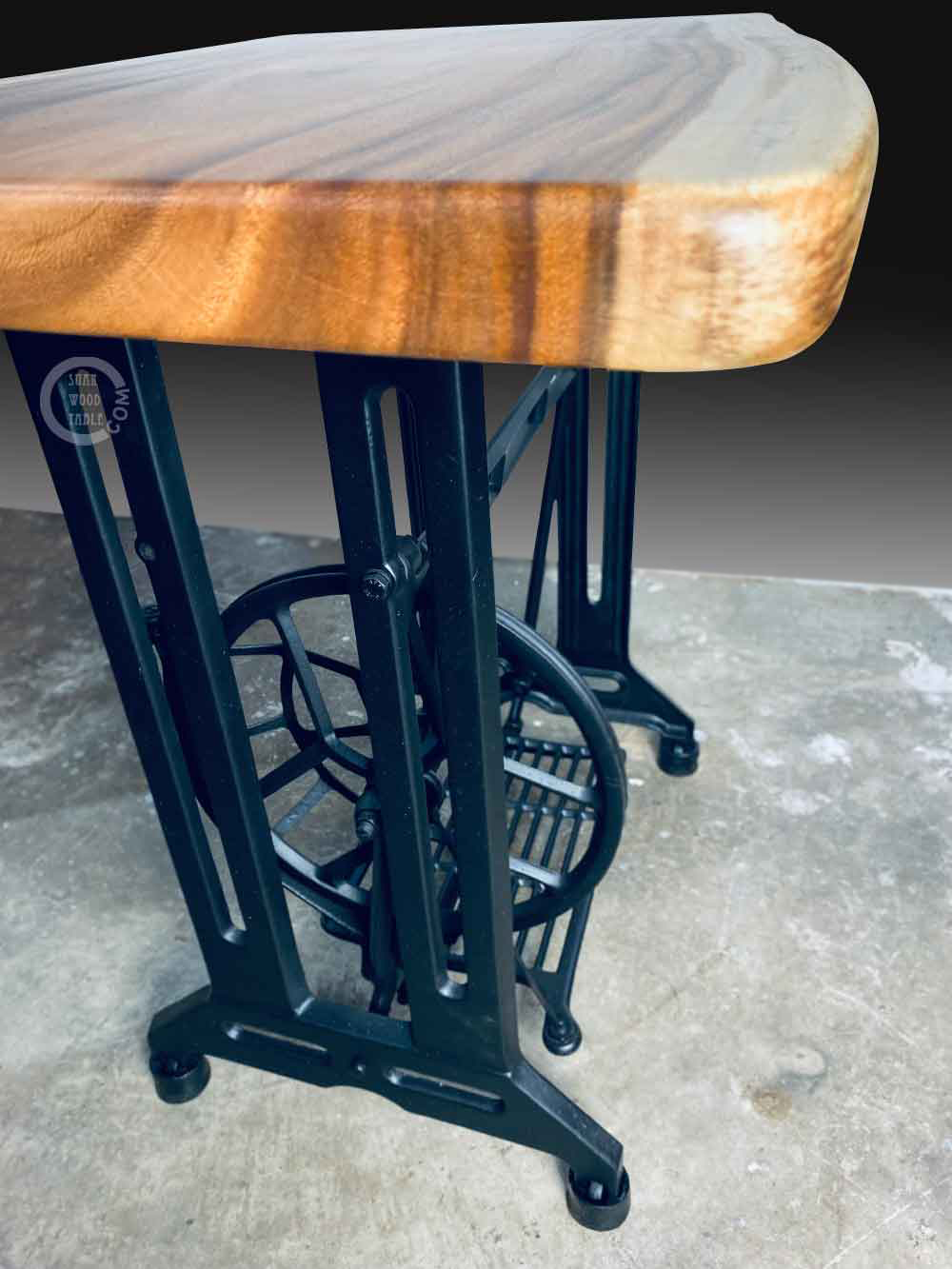 Reclaimed Wood + Reclaimed Sewing Machine Stand = RETRO