Solid Wood Work Desk
Wood Slab is
For anyone seeking to infuse natural elements into their corporate world or work from home in Singapore
We have the perfect Solutions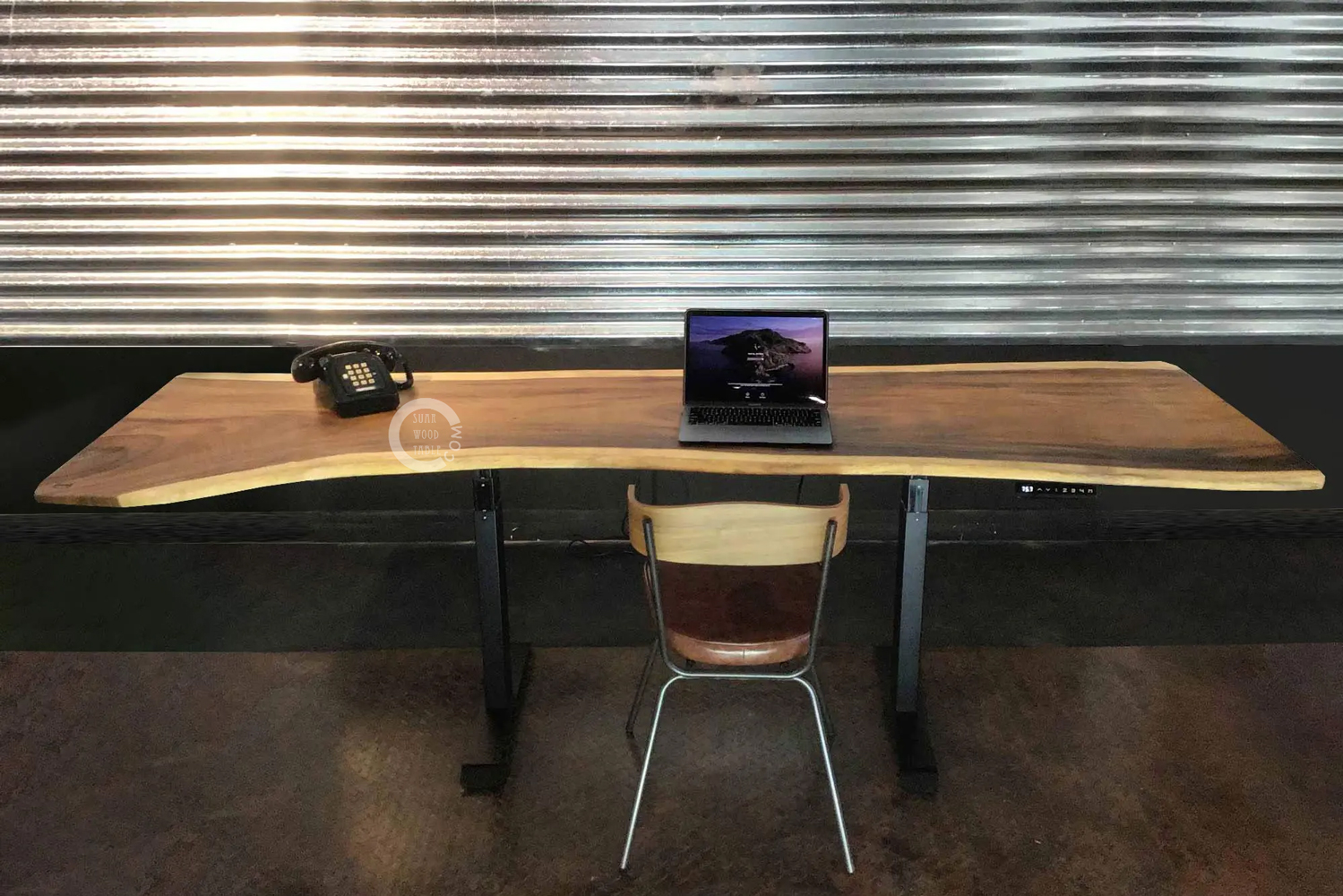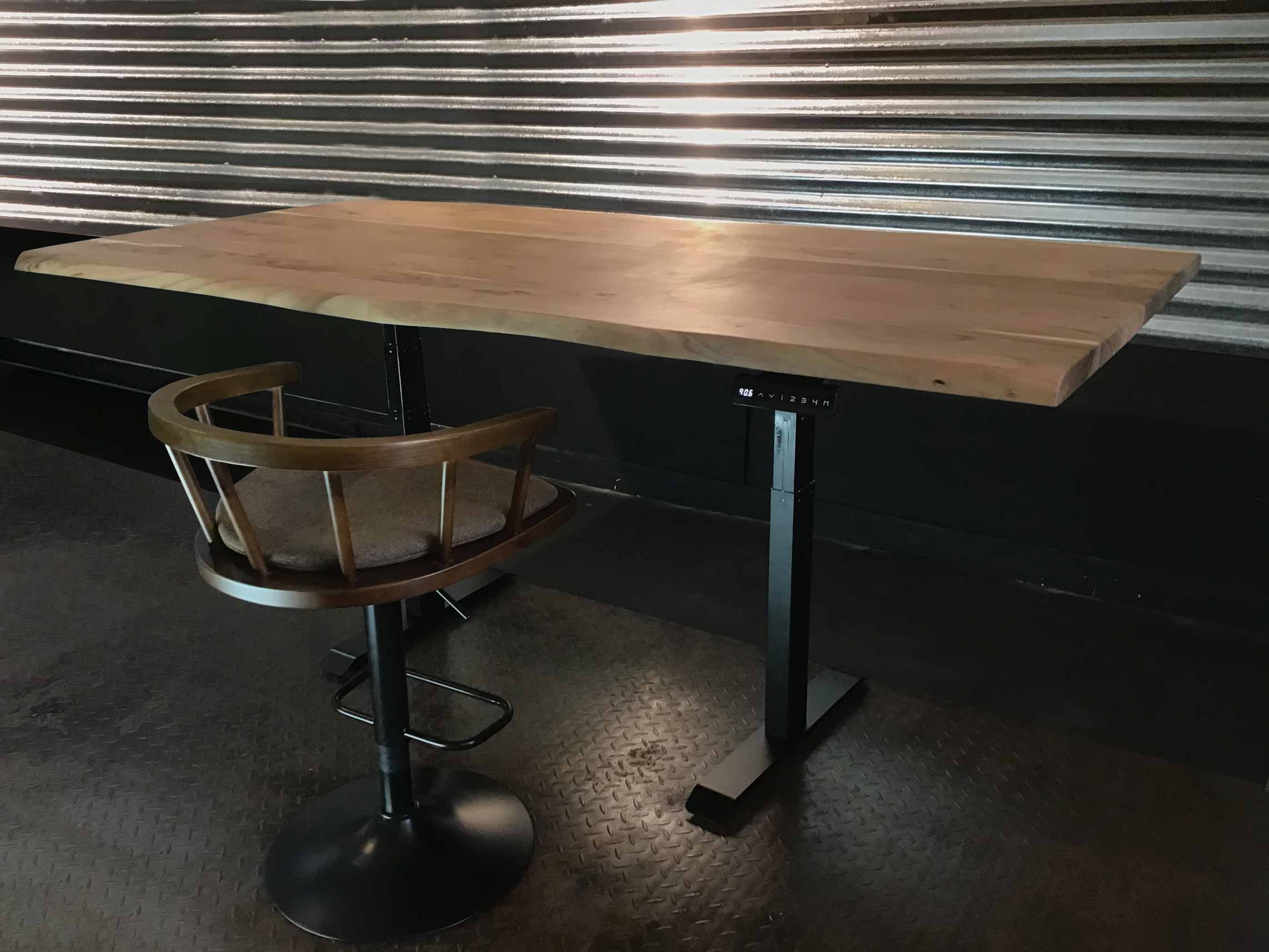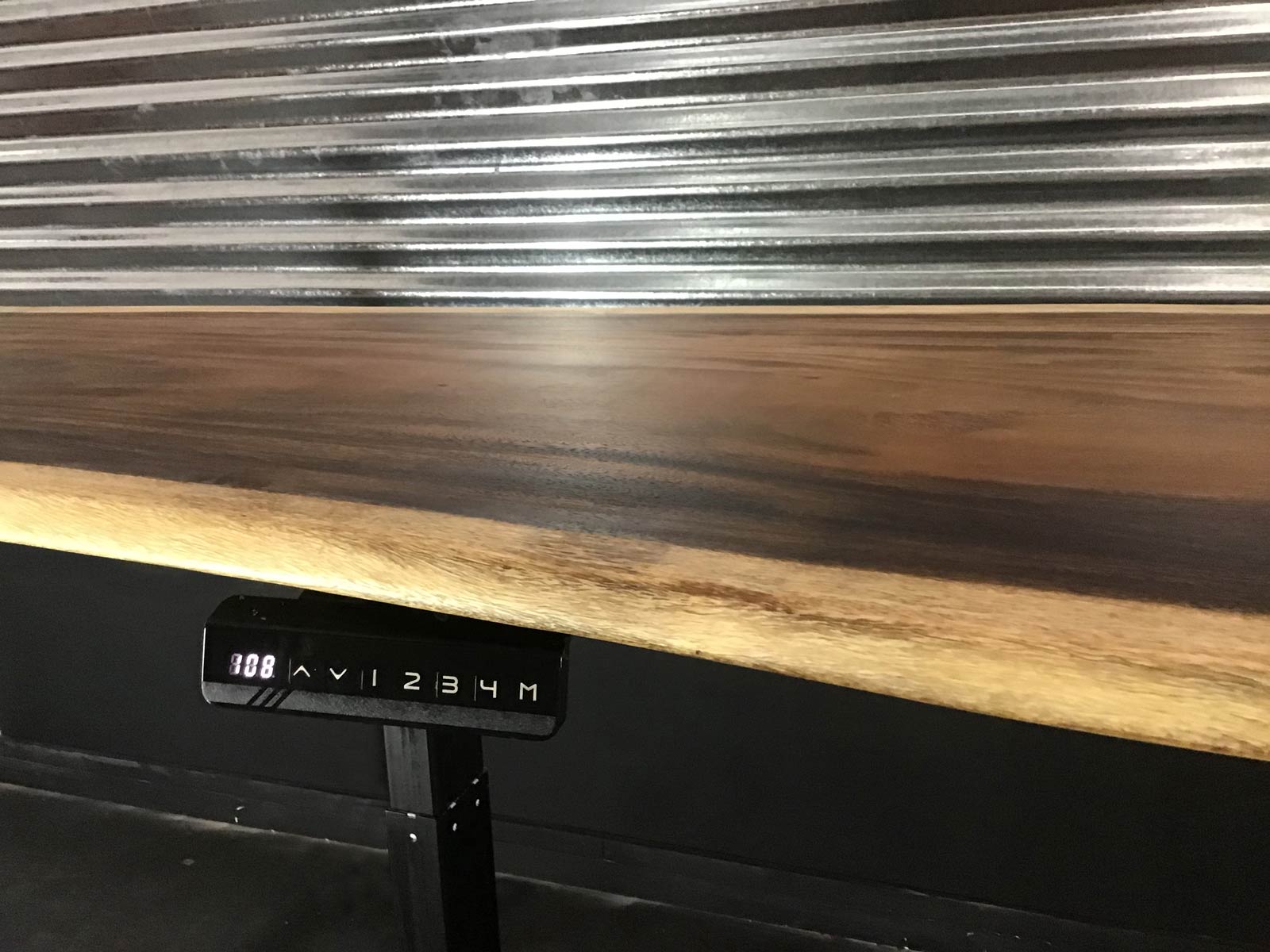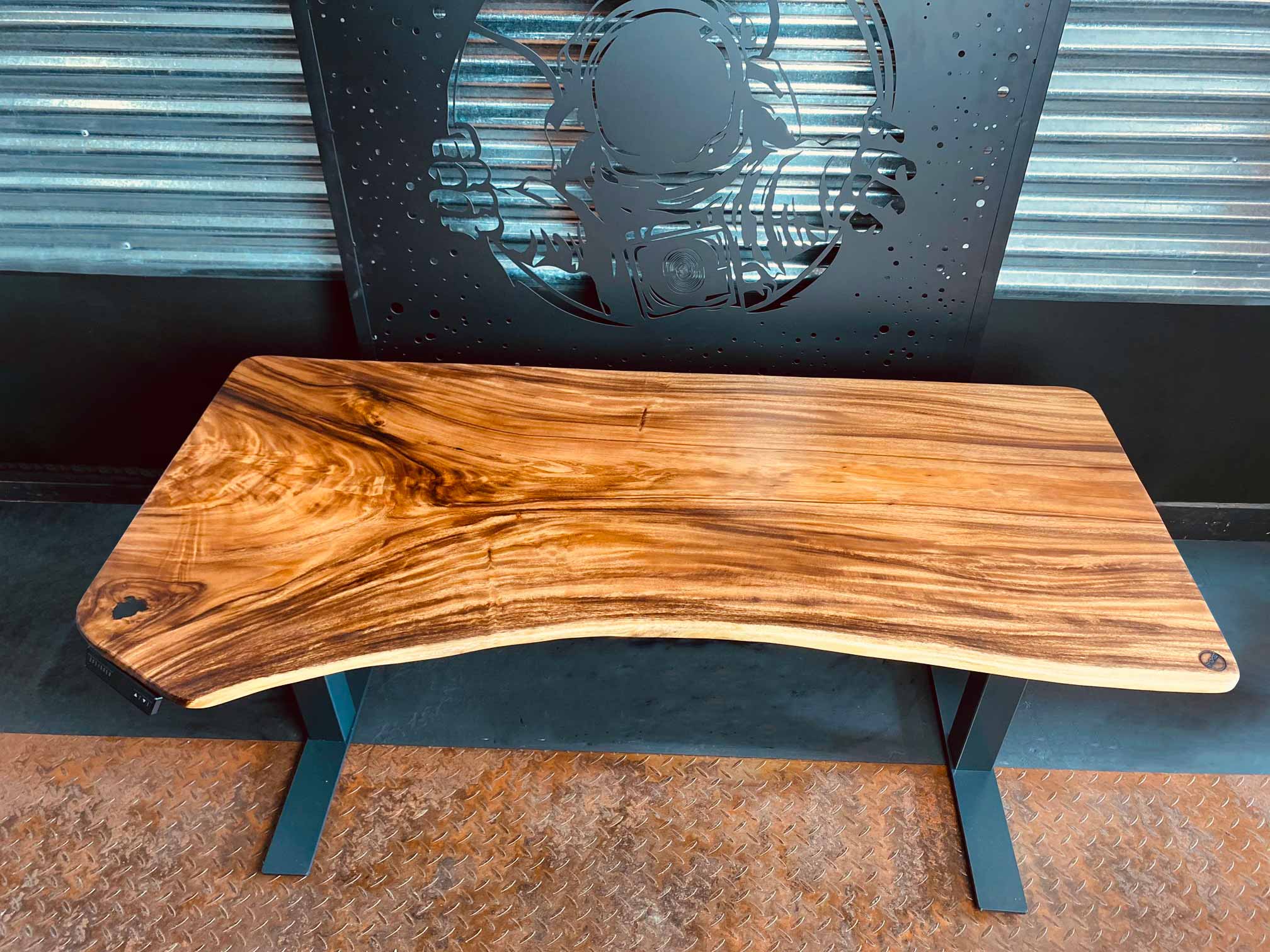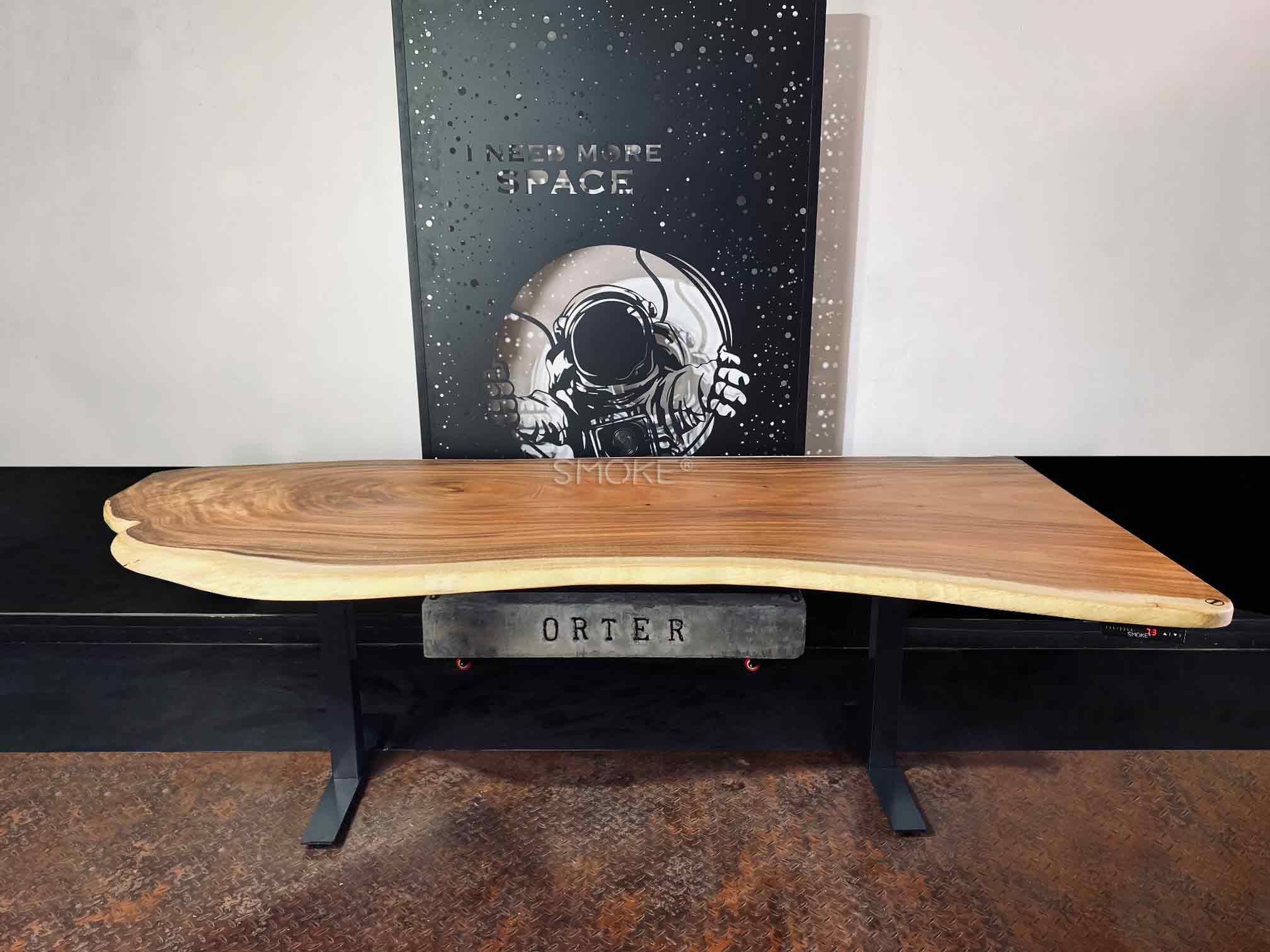 With the right blend of nature and engineering, take your ordinary table to the next level with our hydraulic solid wood work desk , solid wood study desk & solid wood study table.
Engineered with cutting edge hydraulic systems you can now pre-set your table to 3 different levels. With the touch of a button, watch your working desk or study table transition fluently to a high standing work station.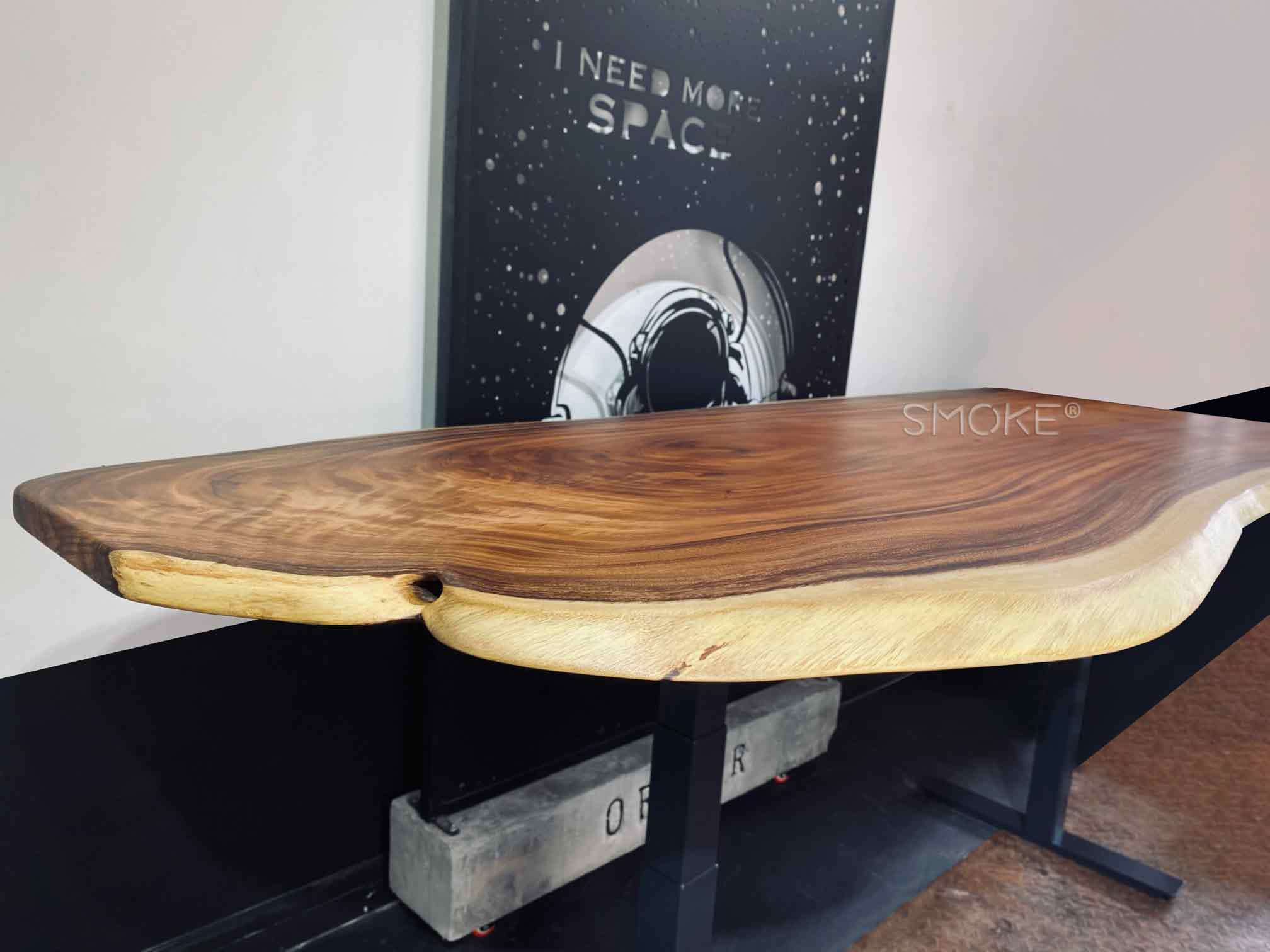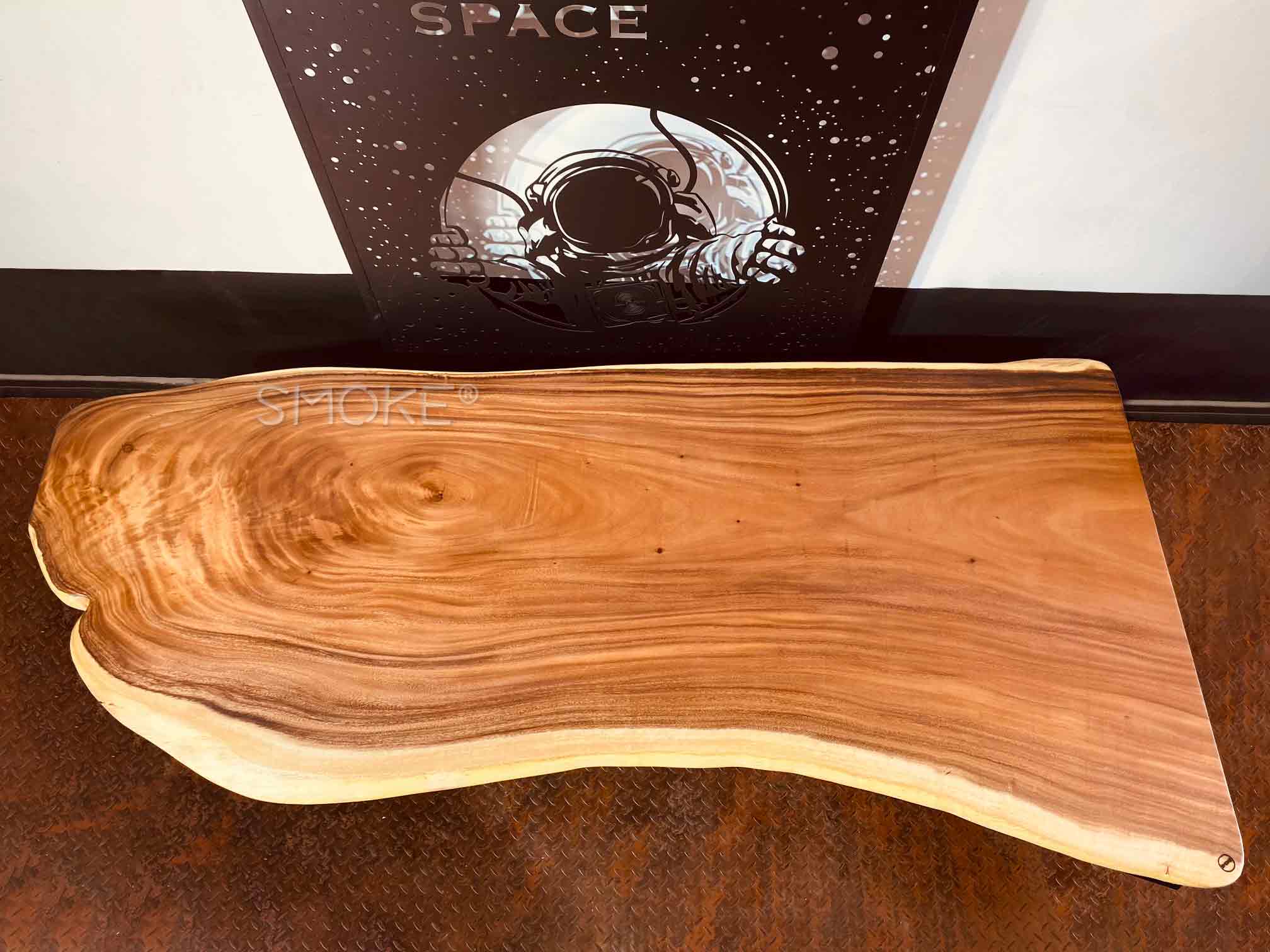 Stands for our solid wood study table are made to extend up to 1.4 metres in height to support standing or bar top height comfort.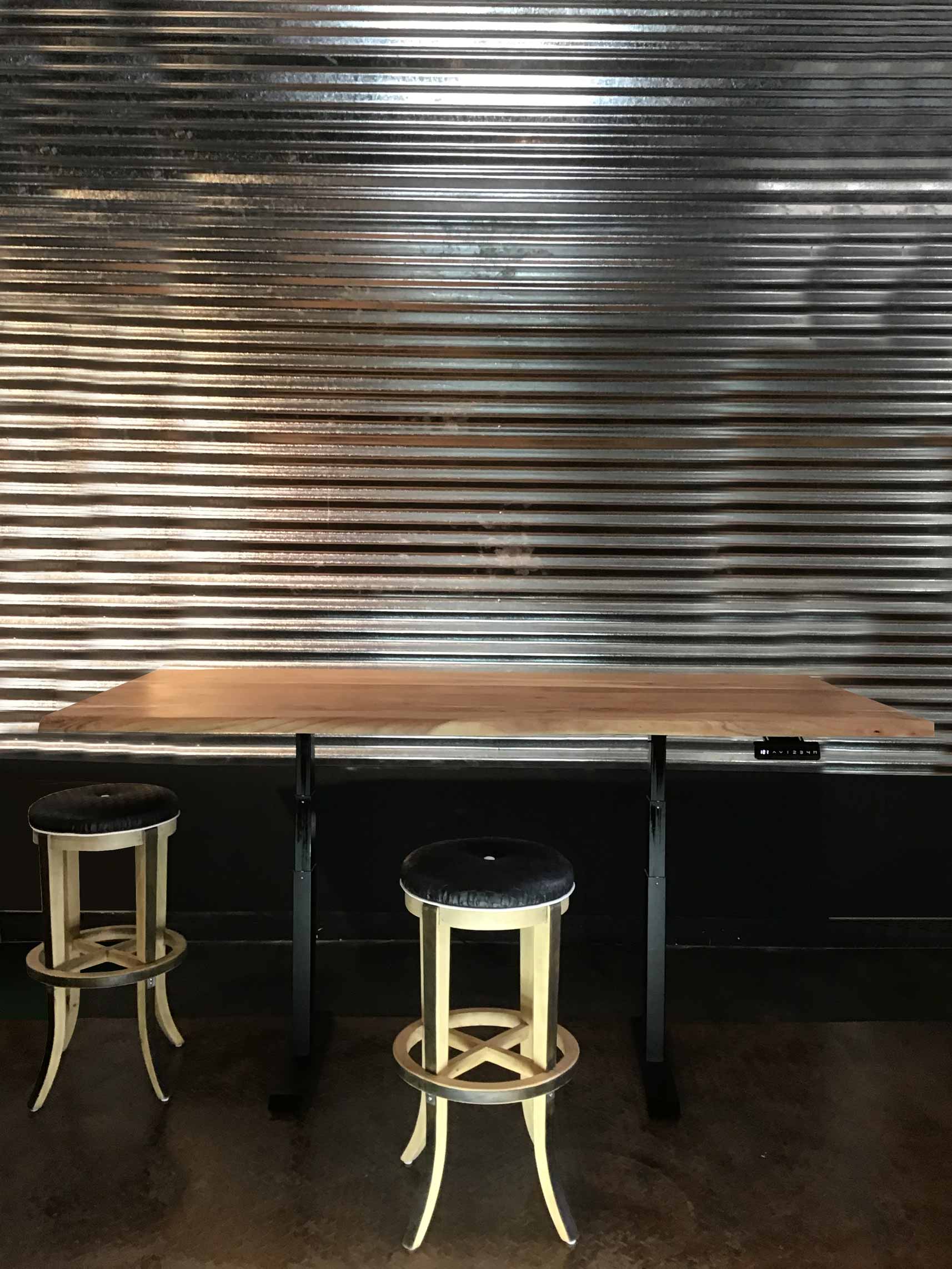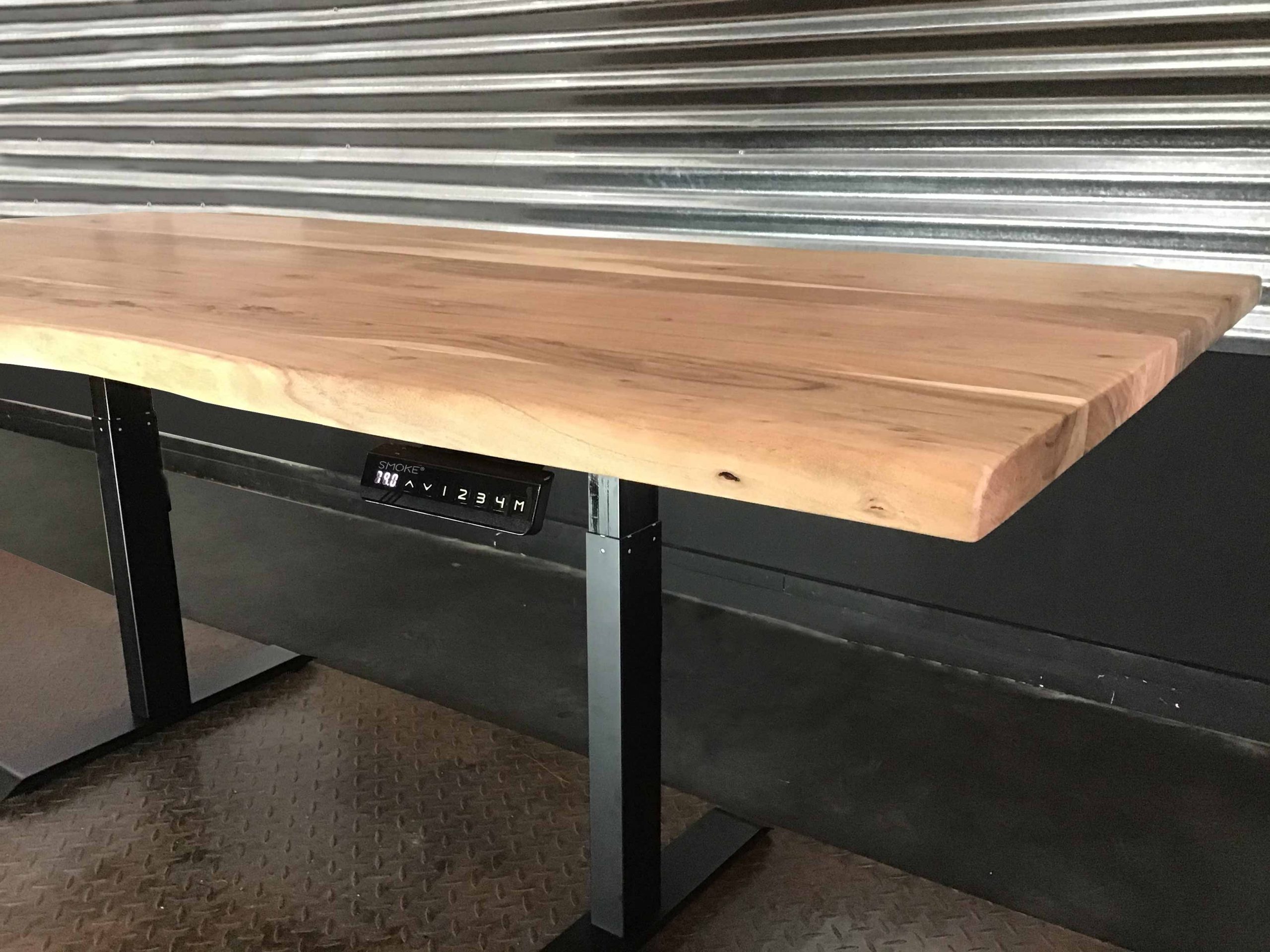 And retract down to 0.65 metres to cater to a personalise sitting level.
Furnishing an office or study room at home for work from home with ideal equipment is not an easy feat. At Suarwoodtable.com our hydraulic stand system lets you configure your table to your desired height. From as low as 0.65 metres to as high as 1.4 metres in height and 0.9m to 3m in length from $899 above. To cater for your customised solid wood study table top, you can have various option of wood choices to pick. You can now also shop for chairs and other complementing accessories without any restrictions.
Adjustable solid wood study table or work desk Singapore
For the daily hustler, long hours of sitting can cause a plethora of health complications from back pains to diabetes. Complement our hydraulic system work desk or wooden study table , you need not compromise on your physical health. Only with a push of a button, seamlessly convert your conventional seating solid wood work desk to an ergonomic standing work or study table.
Our hydraulic legs are perfect for any co-working space with the ability to withstand up to 150kg including the solid wood tabletop of your choice.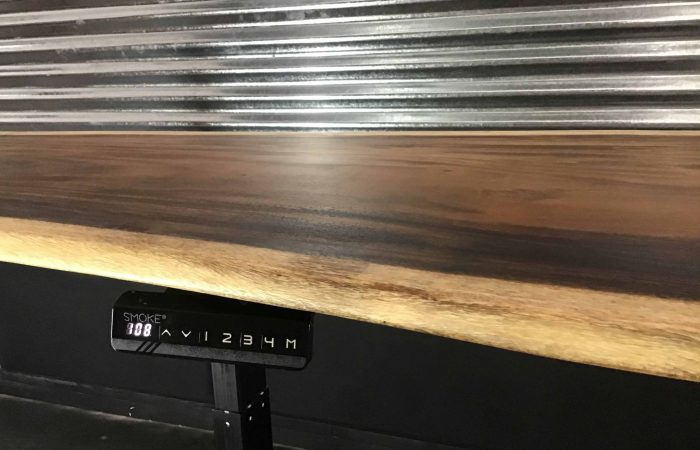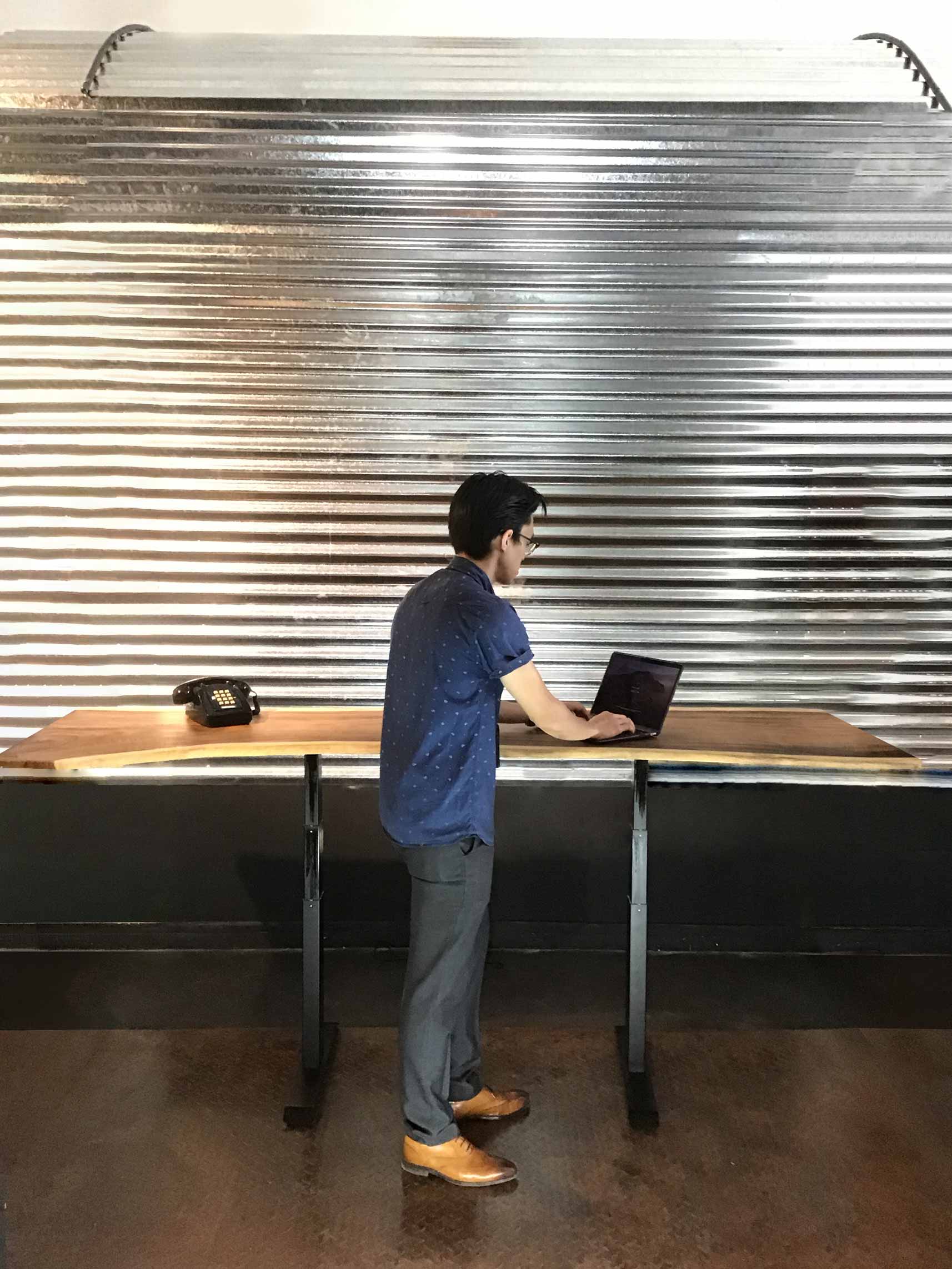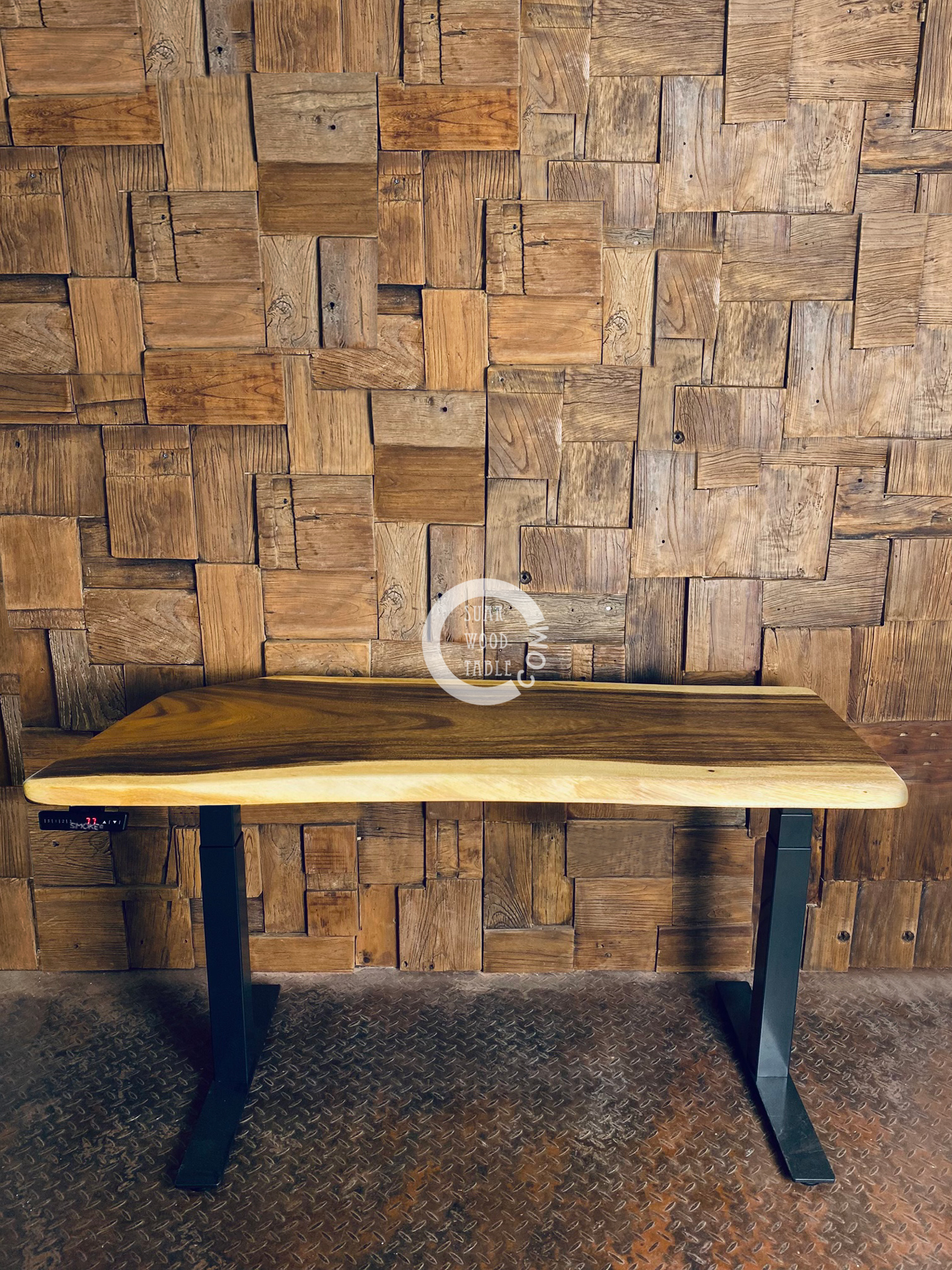 Wooden Adjustable Standing Work Table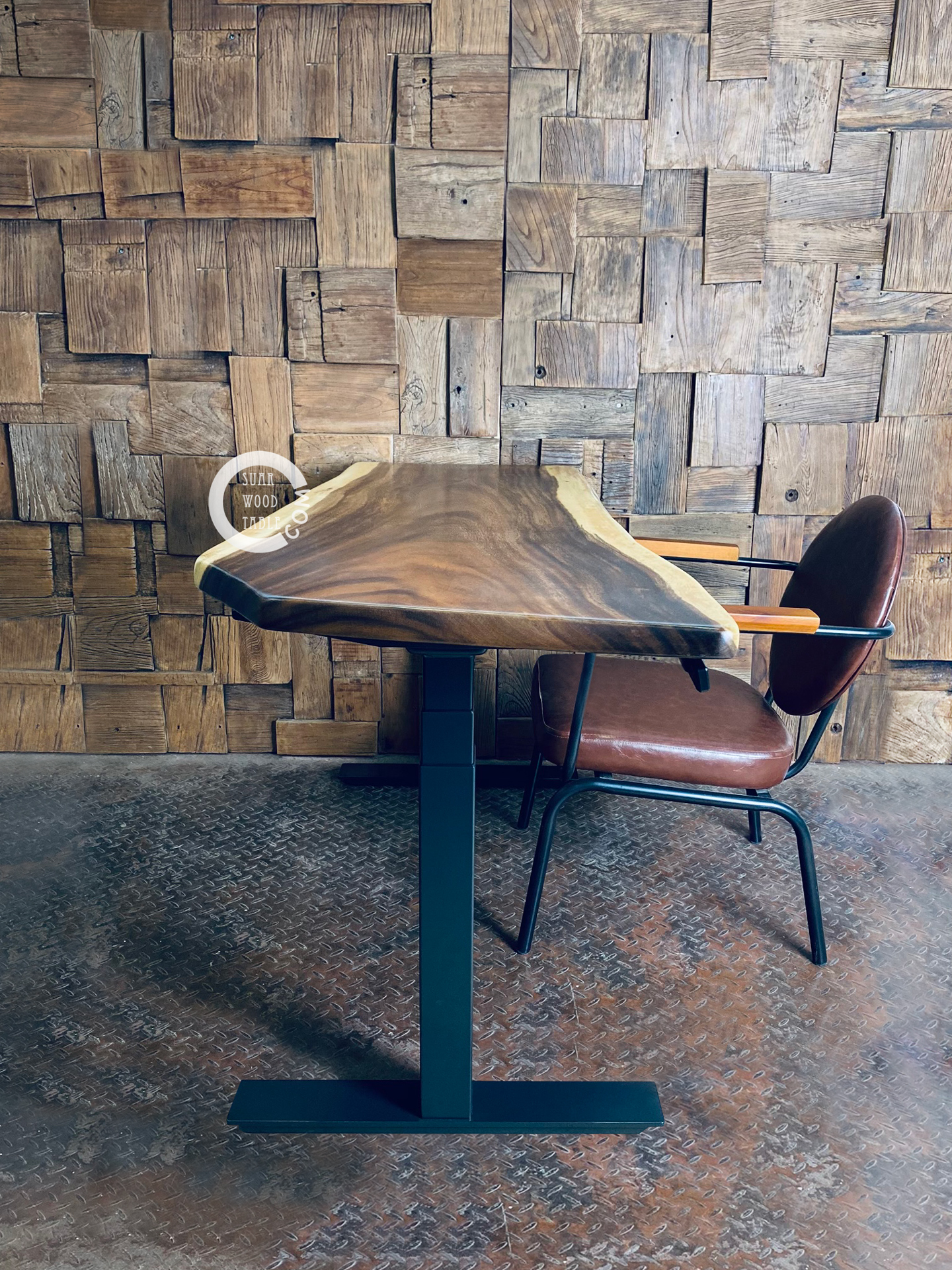 Solid Wood Work Desk with Adjustable Stand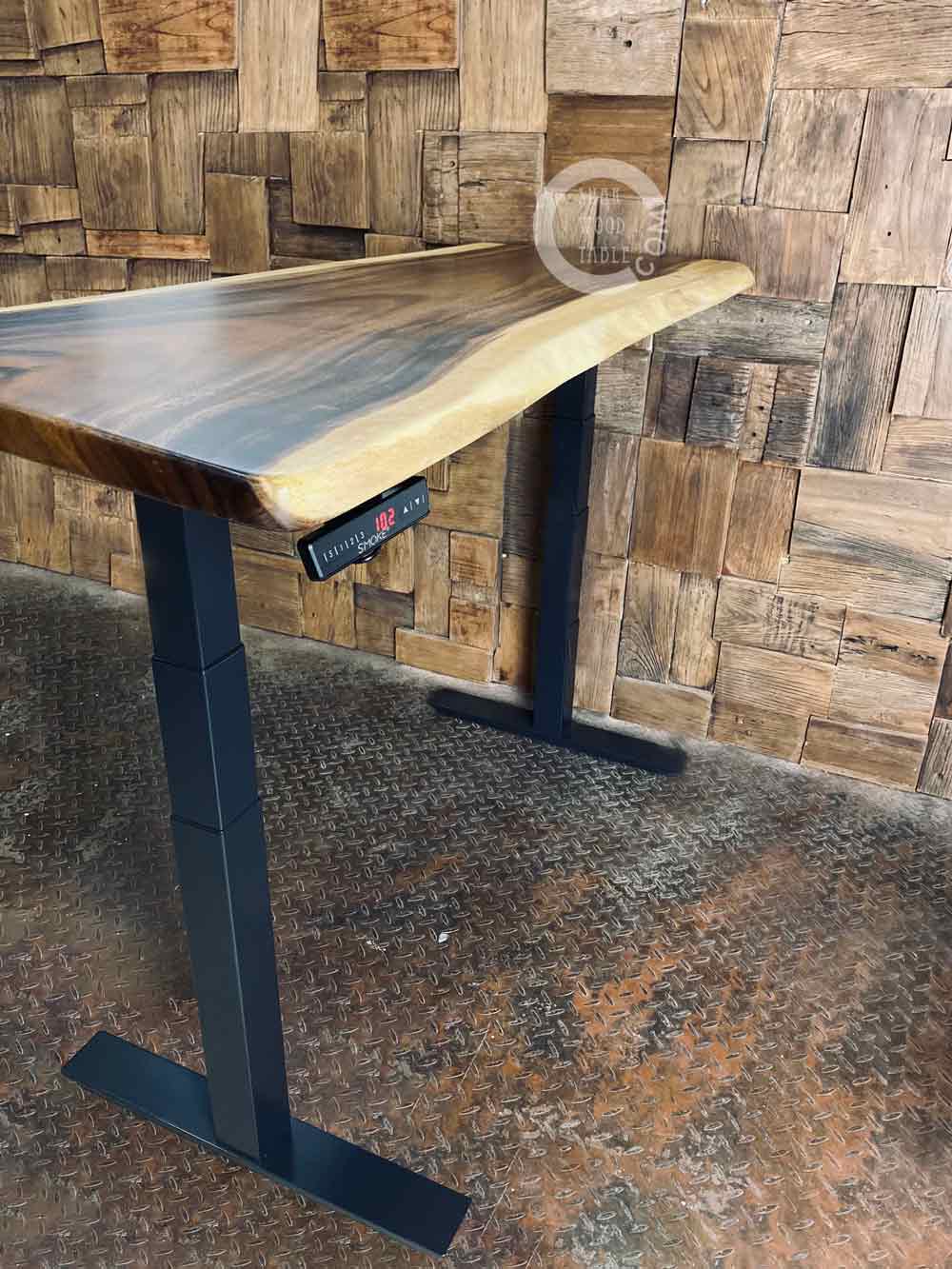 Suar Wood Study Desk with Hydraulic Stand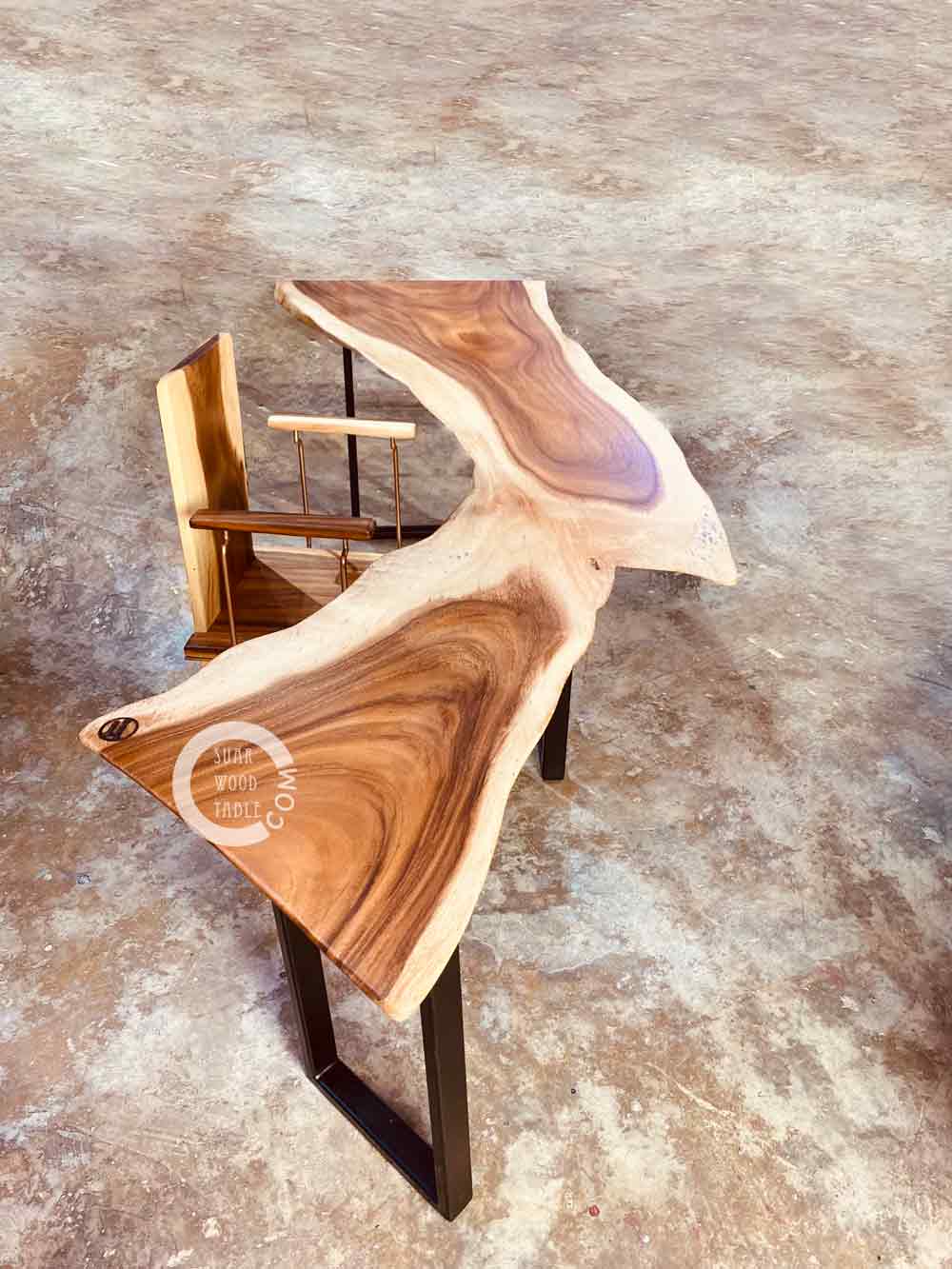 Live Edge Suar Wood Work Table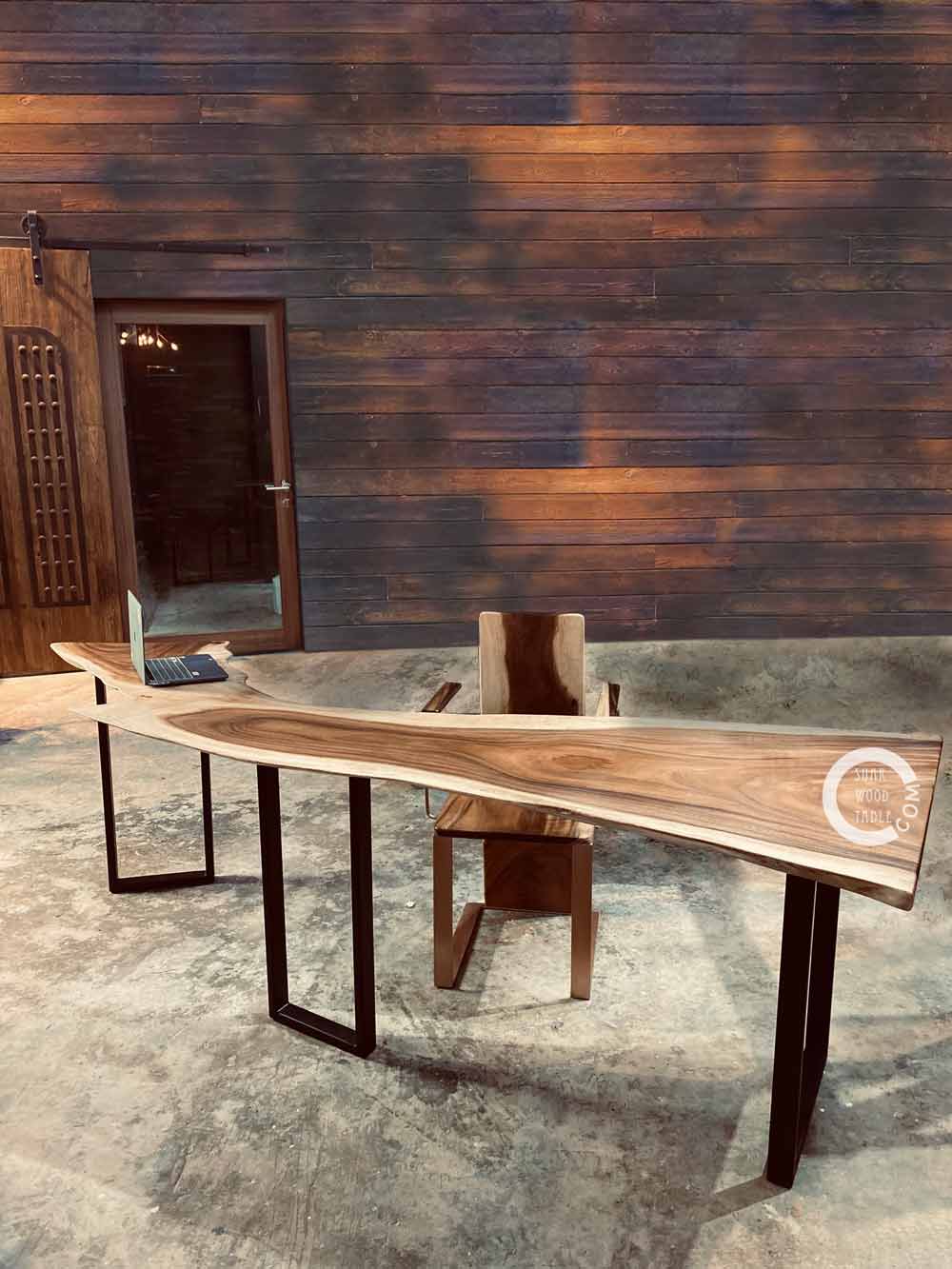 Singapore Reclaimed Suar Wood Work Table
Singapore Handcrafted Wooden Work Desk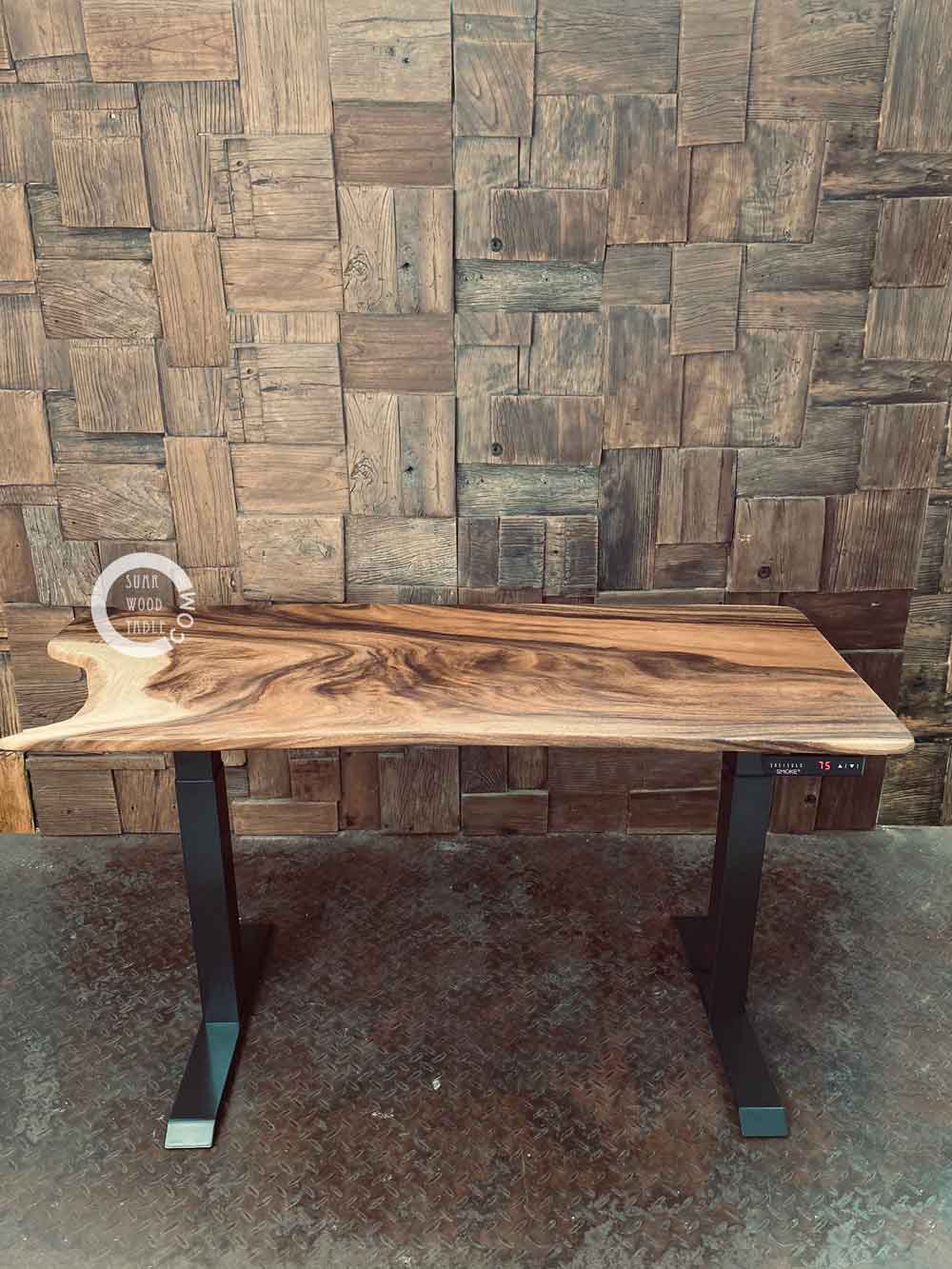 Adjustable Study Table with Solid Reclaimed Suar Wood Table Top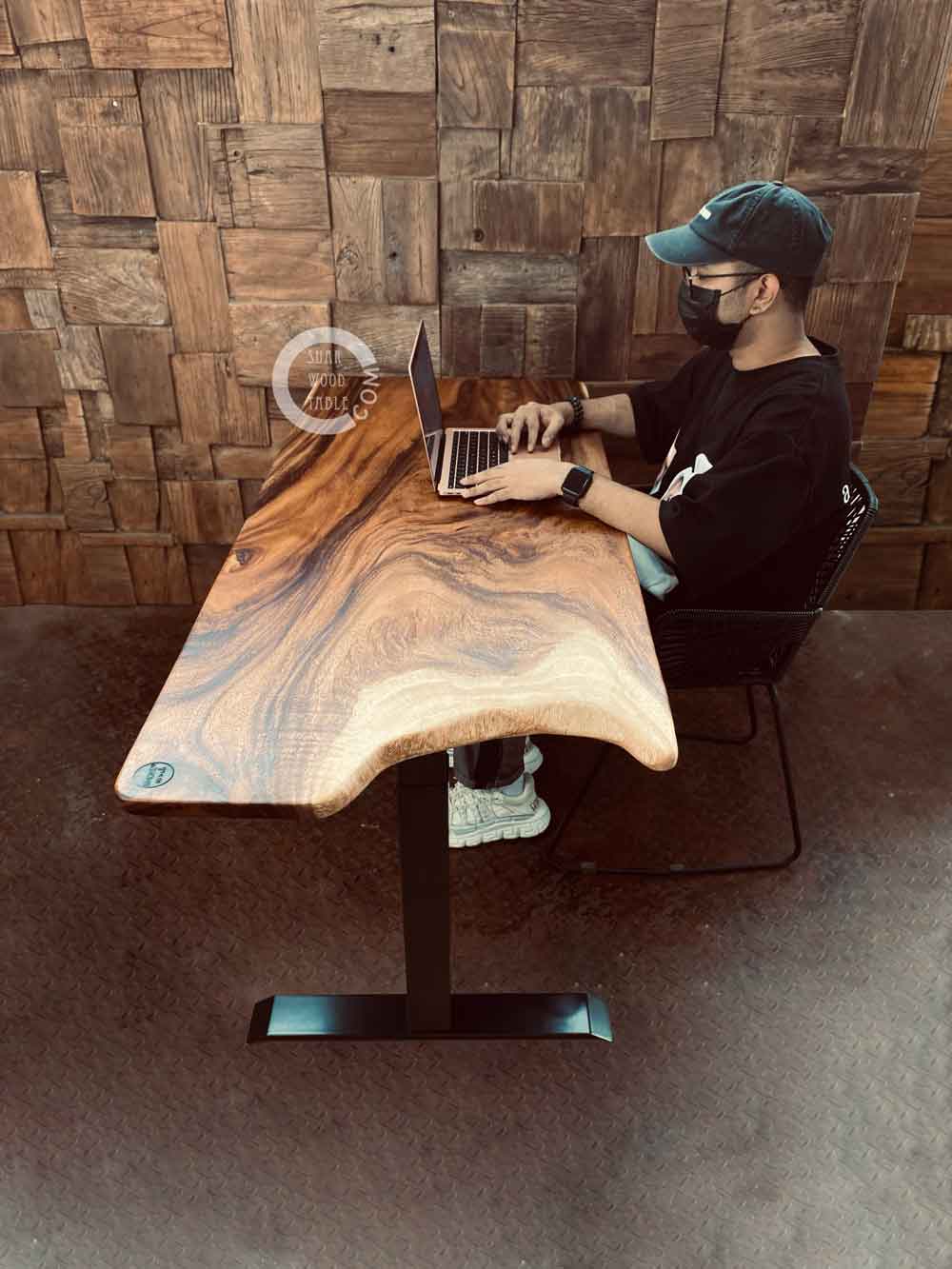 Live Edge Solid Wood Work Desk with Adjustable Stand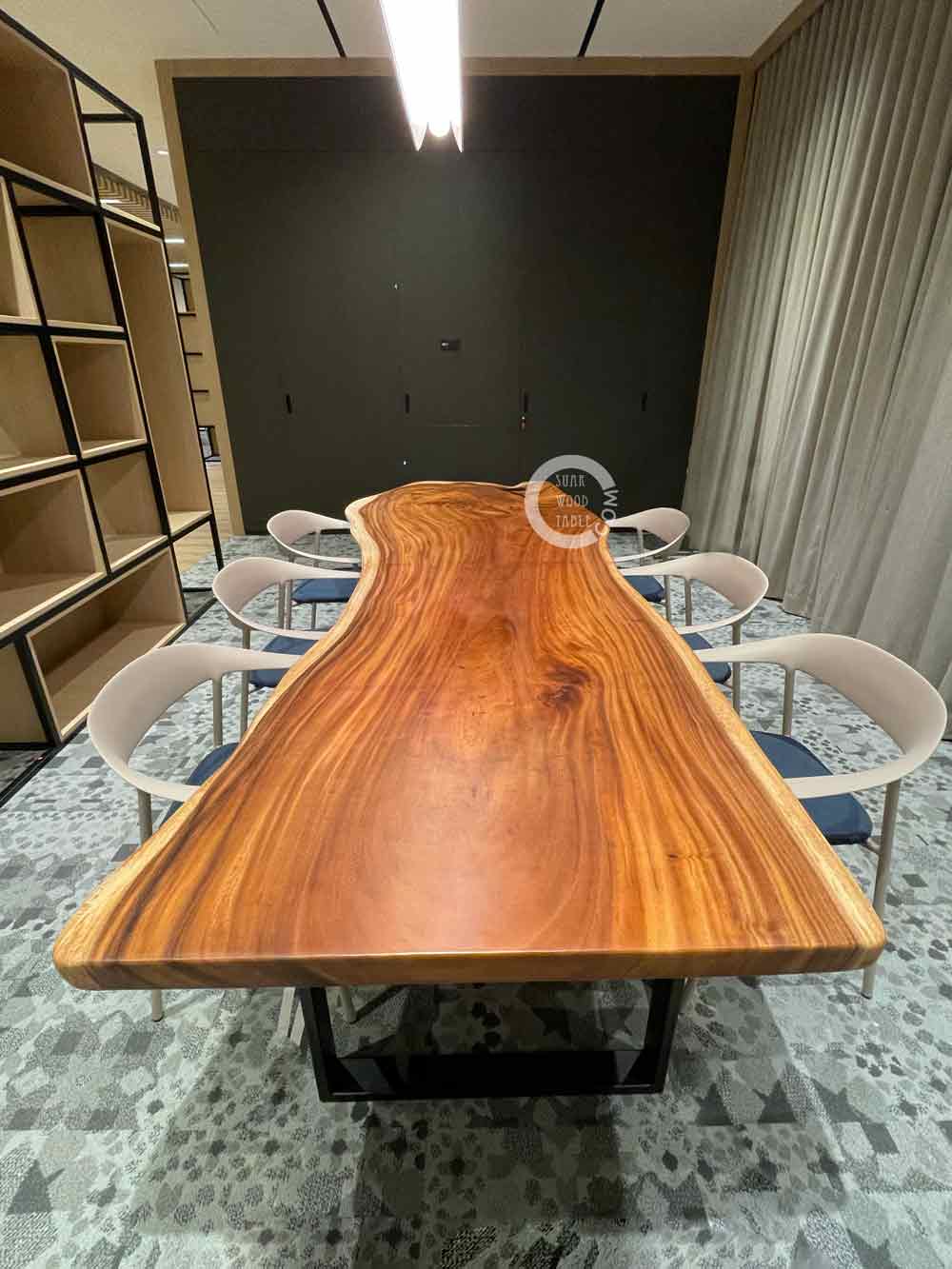 Live Edge Wooden Conference Table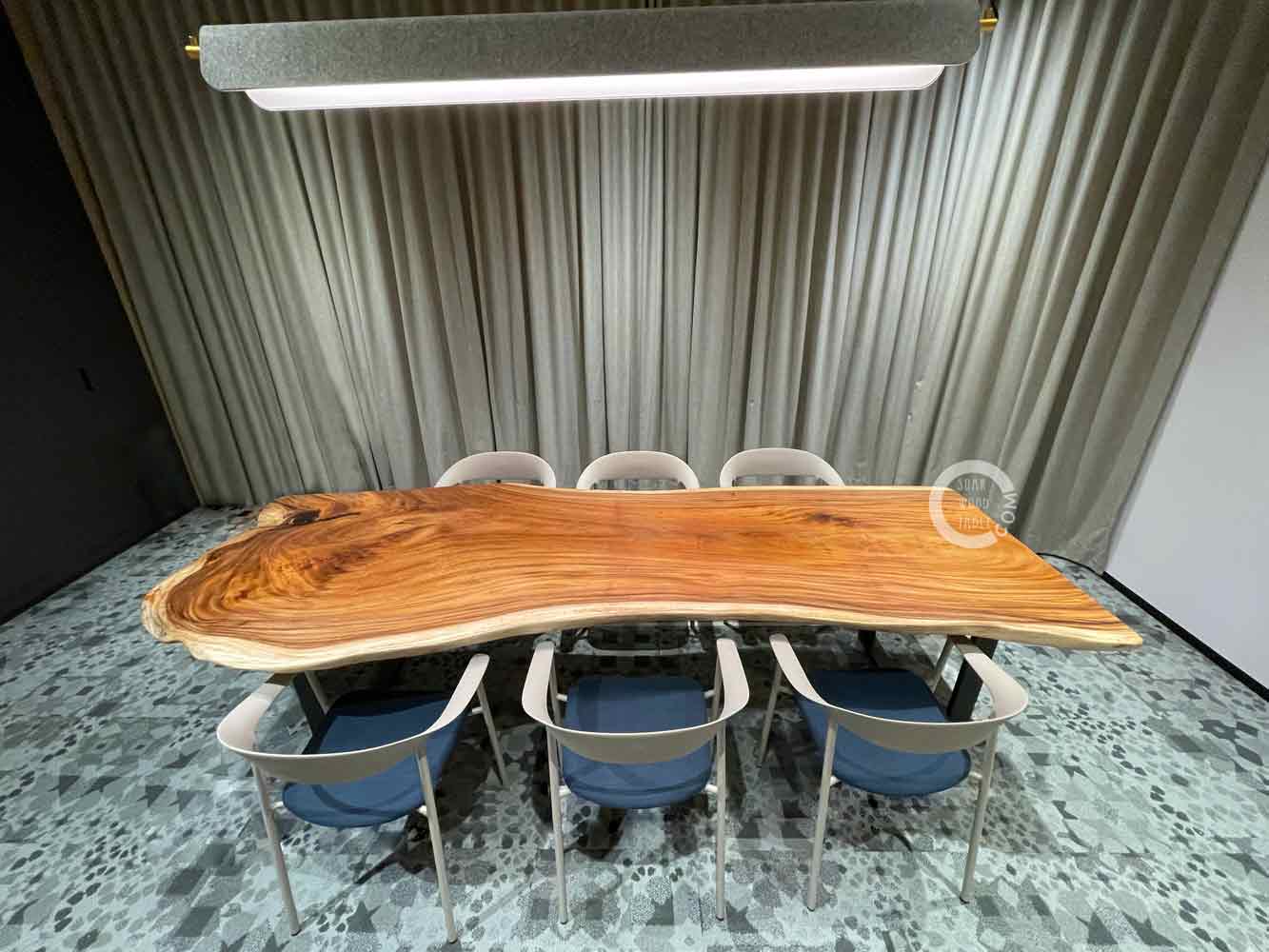 Singapore Reclaimed Suar Wood 3m Long Conference Table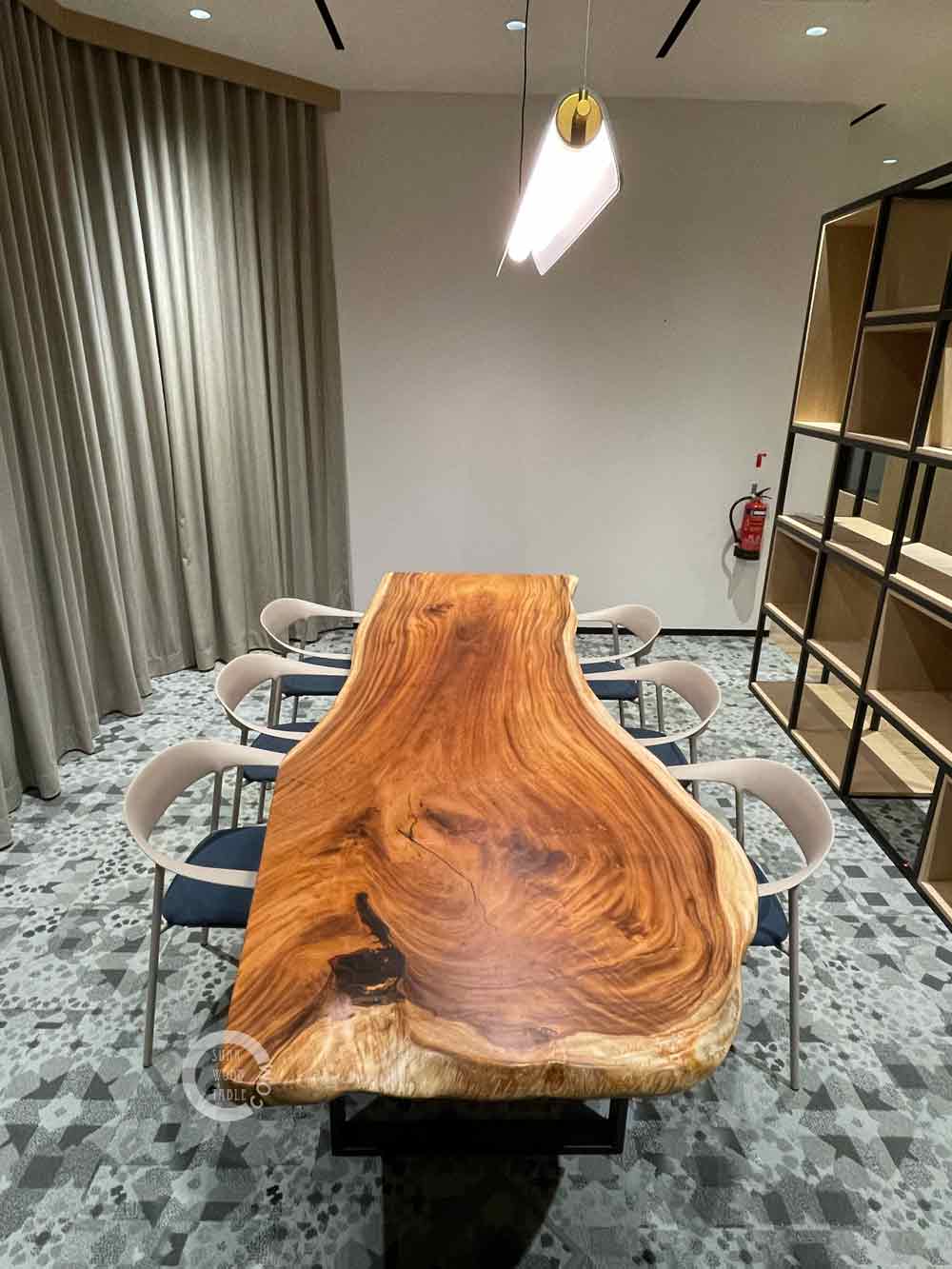 Wooden Conference Table Handcrafted Using Singapore Suar Wood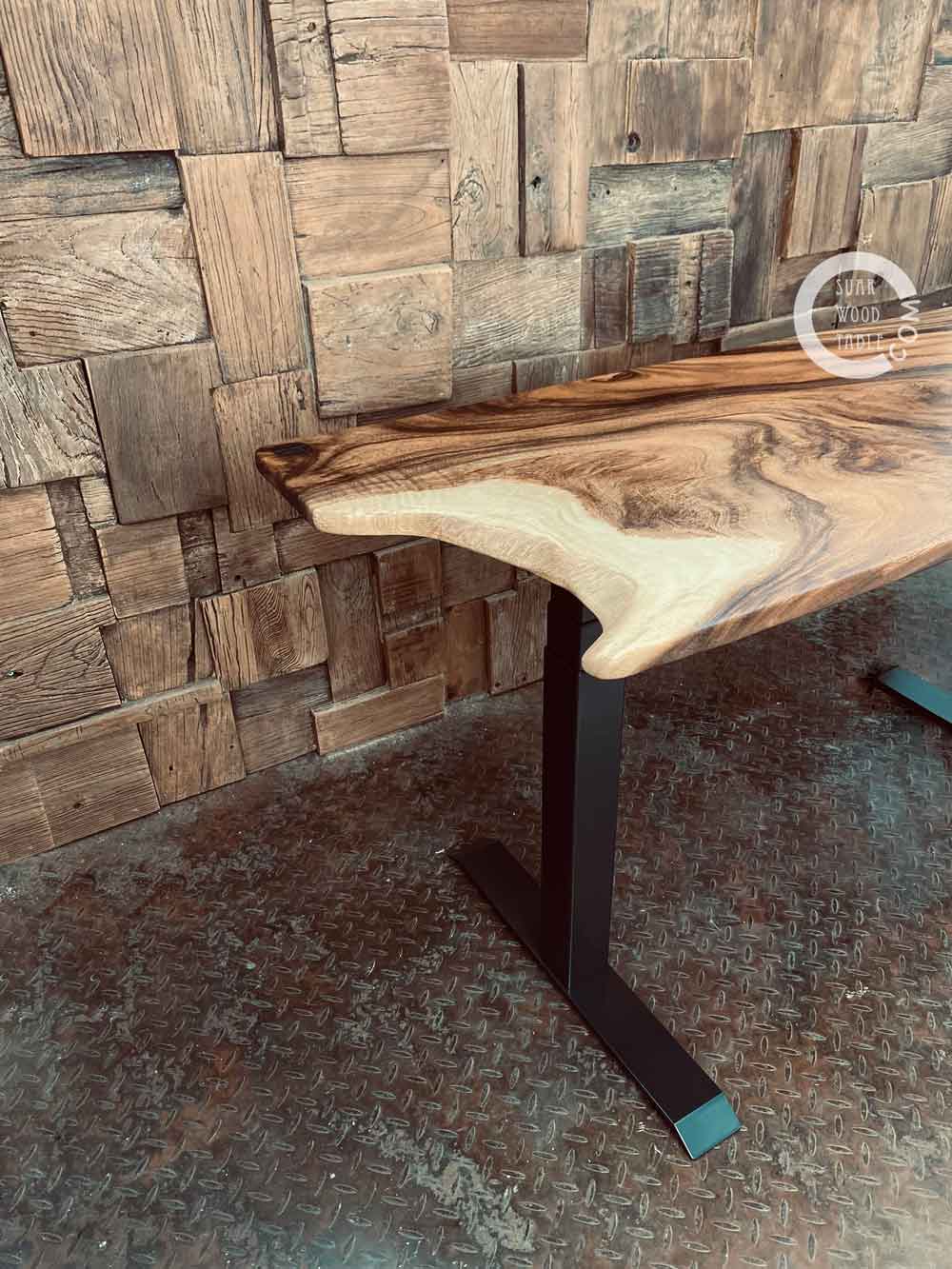 Live Edge South American Walnut Study Desk handcrafted in Singapore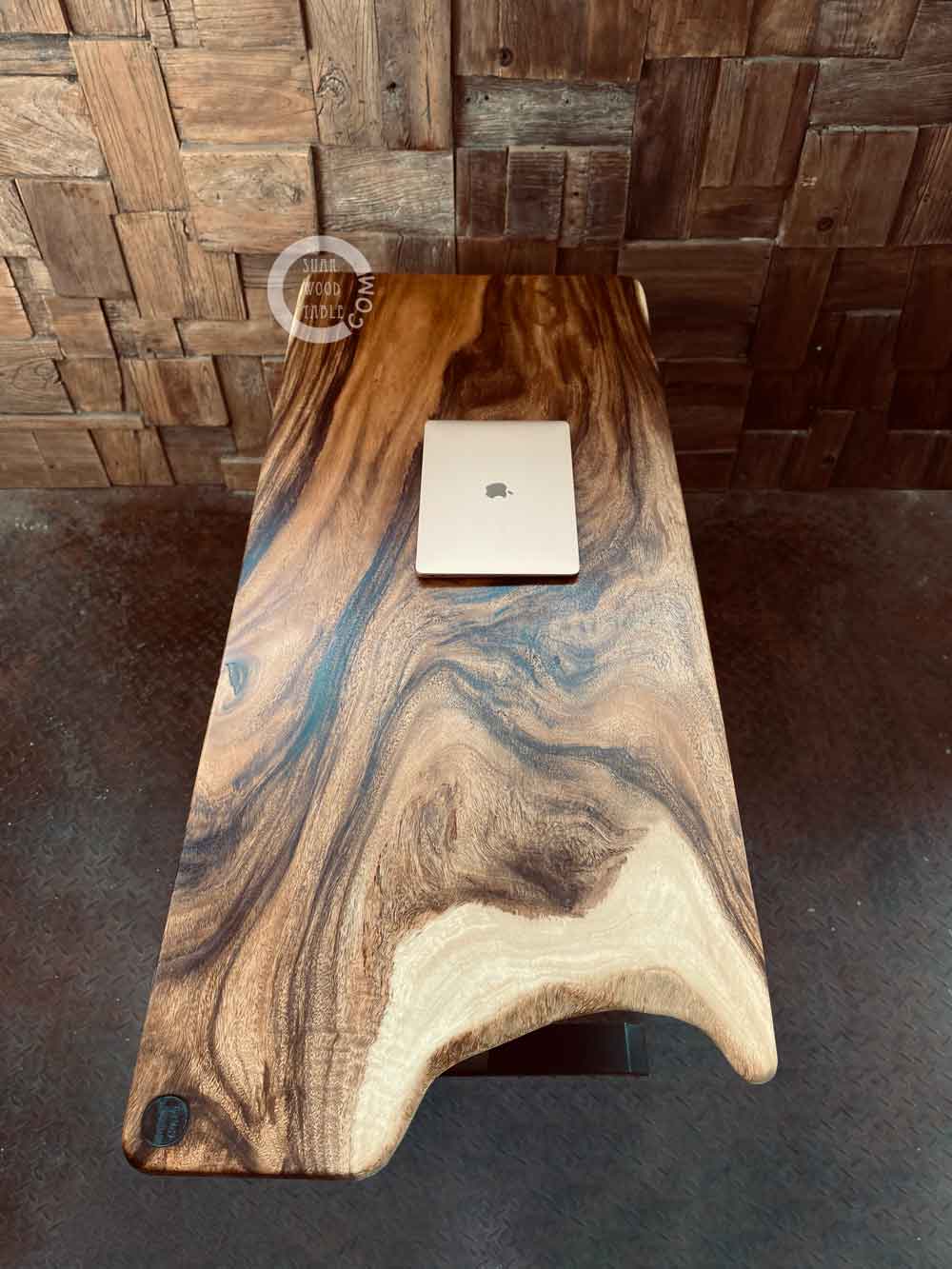 Adjustable Study Table using Single Slab Reclaimed Singapore Suar Wood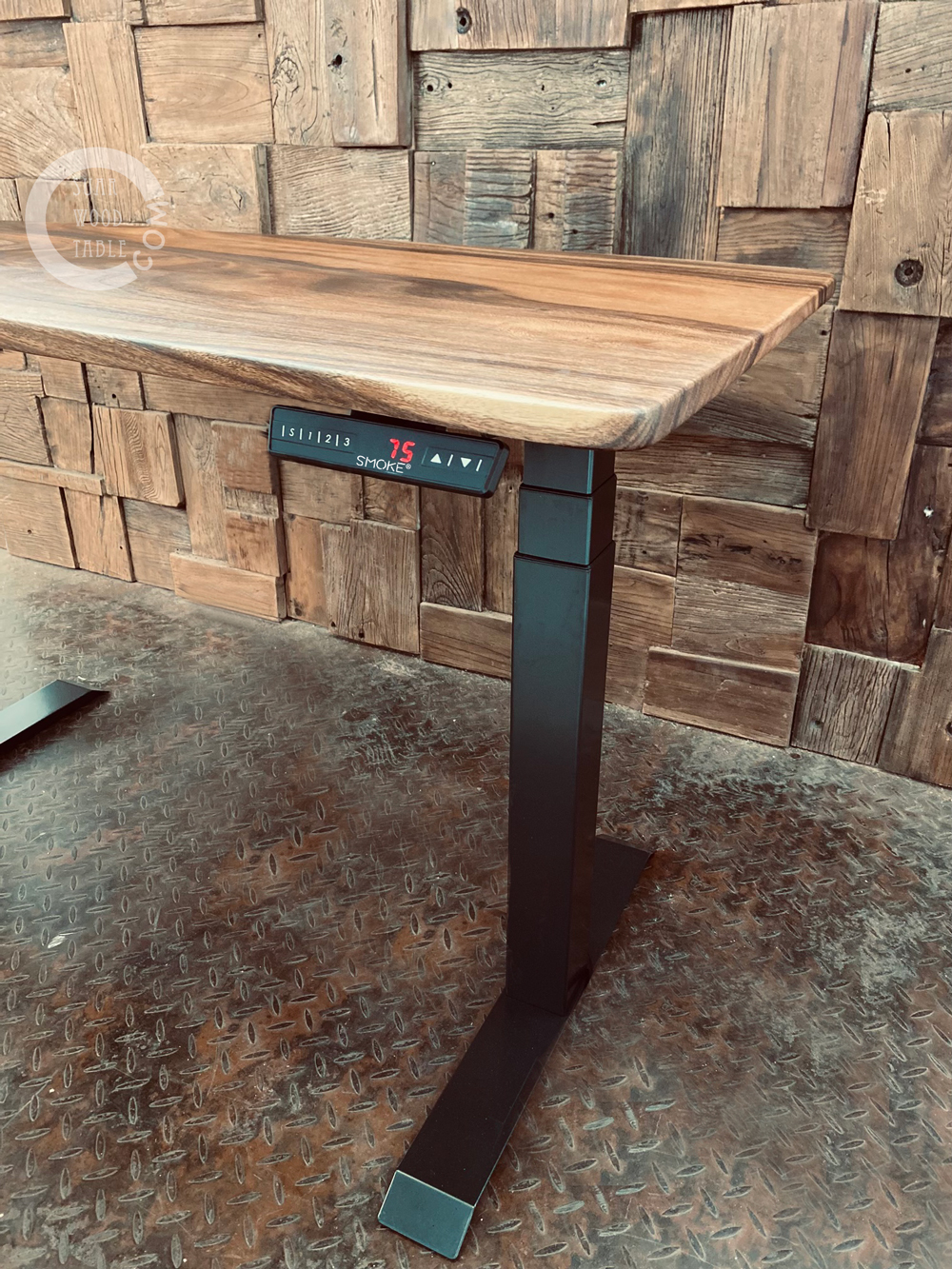 Natural Edge Wooden Work Table with Black Hydraulic Stand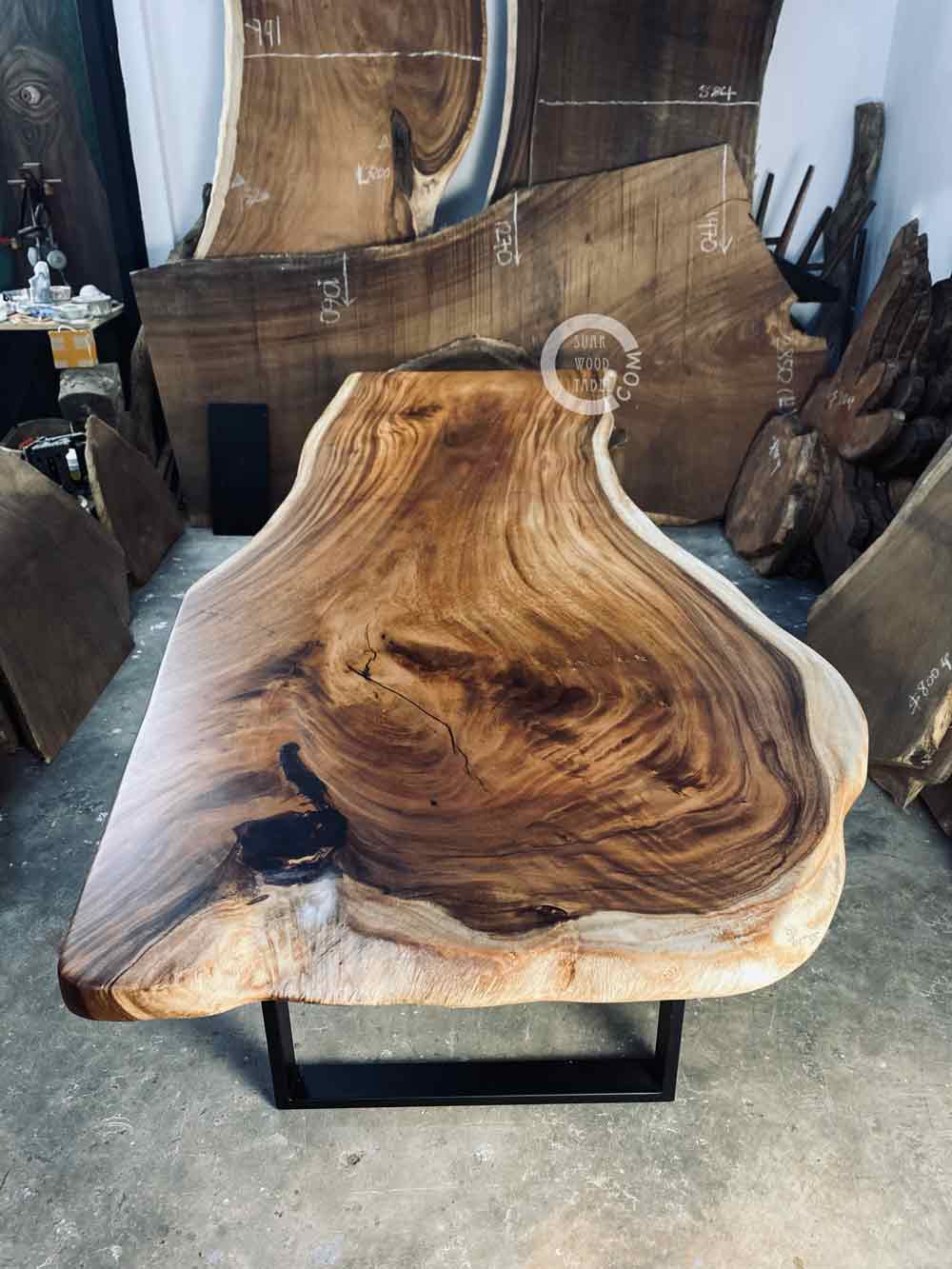 3m Long Table using Singapore Reclaimed Suar wood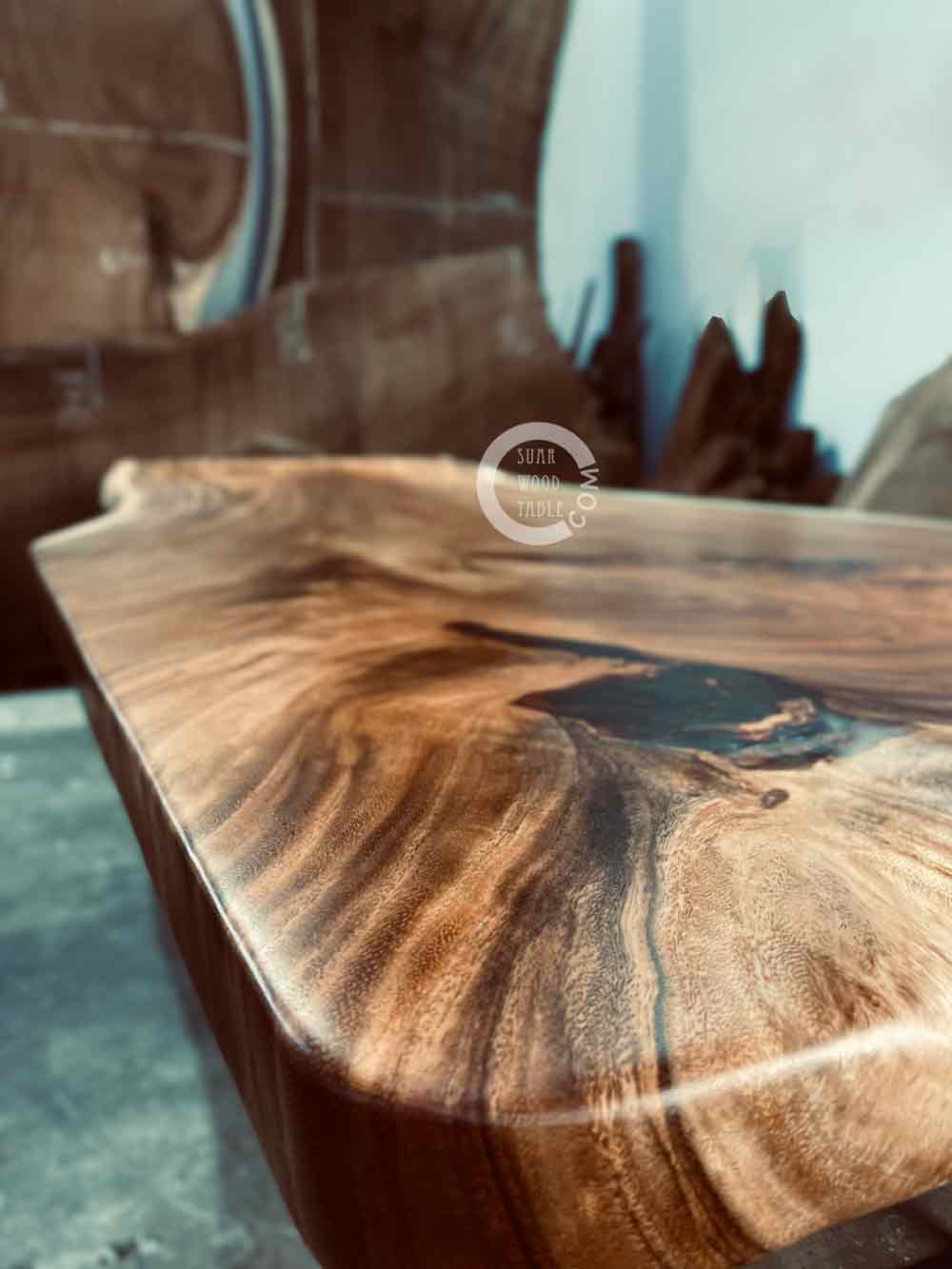 Natural Edge Suar wood Conference Table Handcrafted in Singapore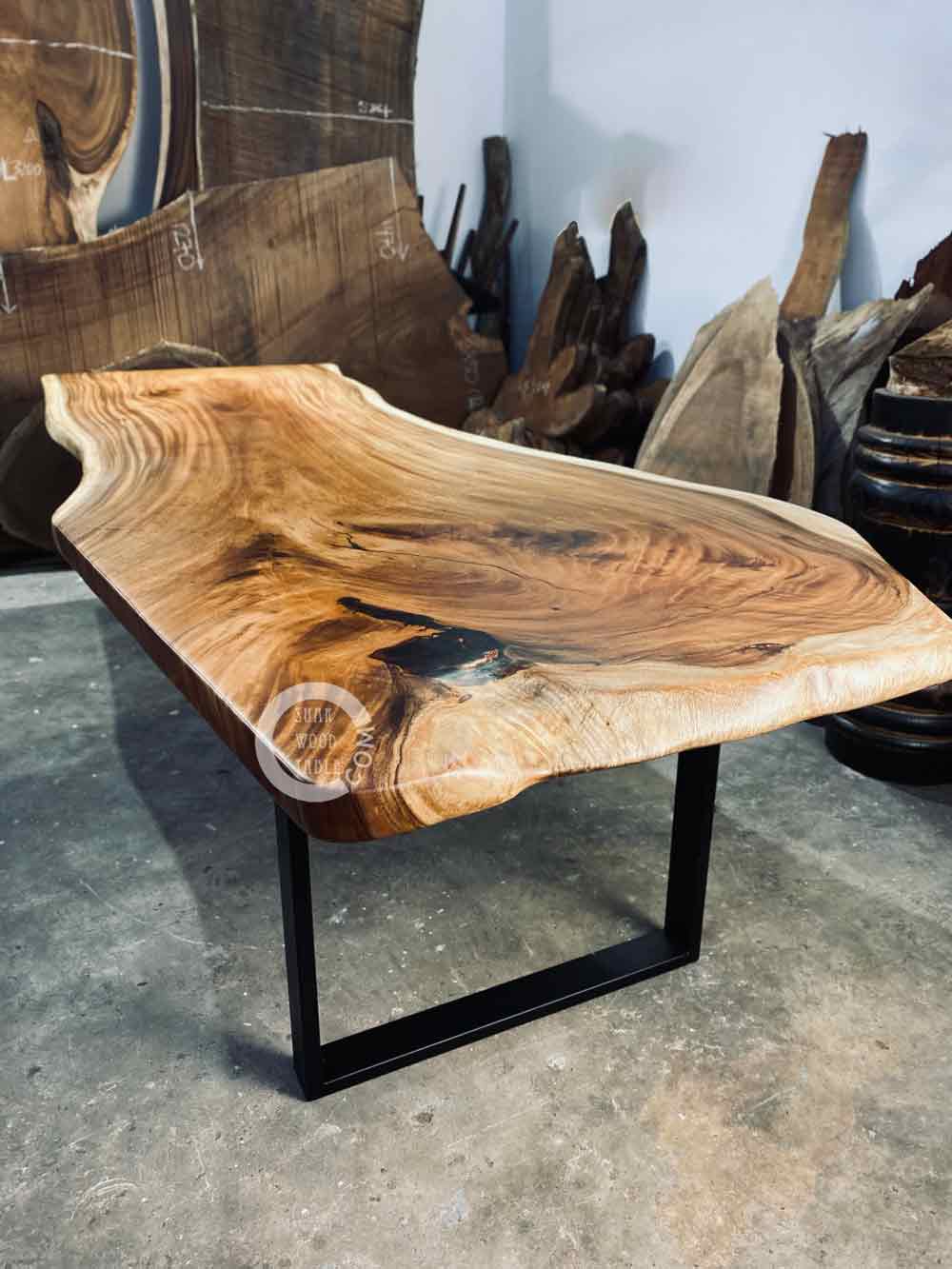 Smoke® Designer Wooden Conference Table using Singapore Wood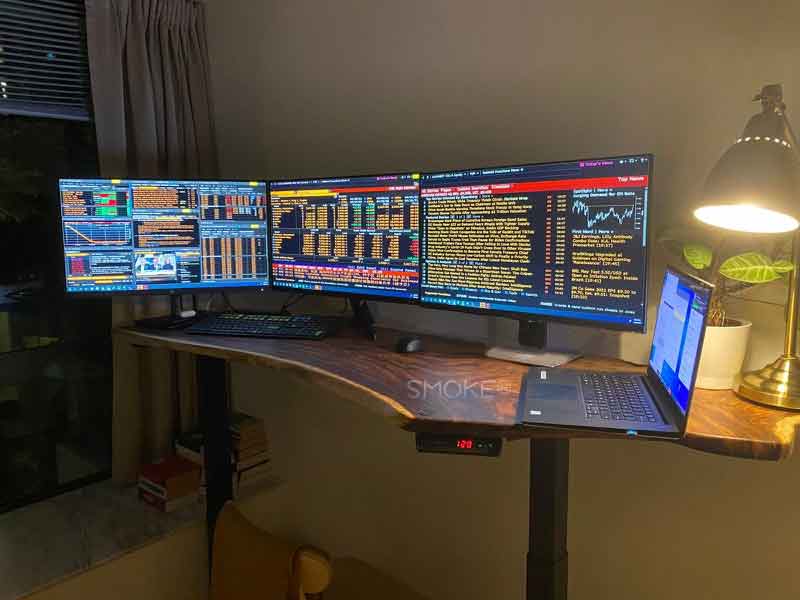 Solid Wood Work Table with Adjustable Stand
Smoke® Solid Wood Work Desk
The current public health situation has made many office workers around Singapore to work from homes. Many have to utilise their own dining tables and kitchen counters for lack of a proper work desk. Children have to utilise the coffee table as a study table for a prolonged period.Those in search of a temporary workstation should look no further than Smoke® solid wood work desk – series. Which was launched as affordable and yet stylish work desk with reclaimed wood from trees in Singapore .
Solid wood tabletop is strong, heavy, beautiful and not to worry about weight as it is equipped with a hydraulic system to control your personal work desk height comfort. Support our recycling initiative as our work desk is fully recyclable once it is no longer required as a work desk . As Smoke® will rebuild the same solid wood top into a new dining tables should the work desk is no longer required and let us all work in a safe and comfortable new environment in this pandemic era and also support sustainability and save the earth.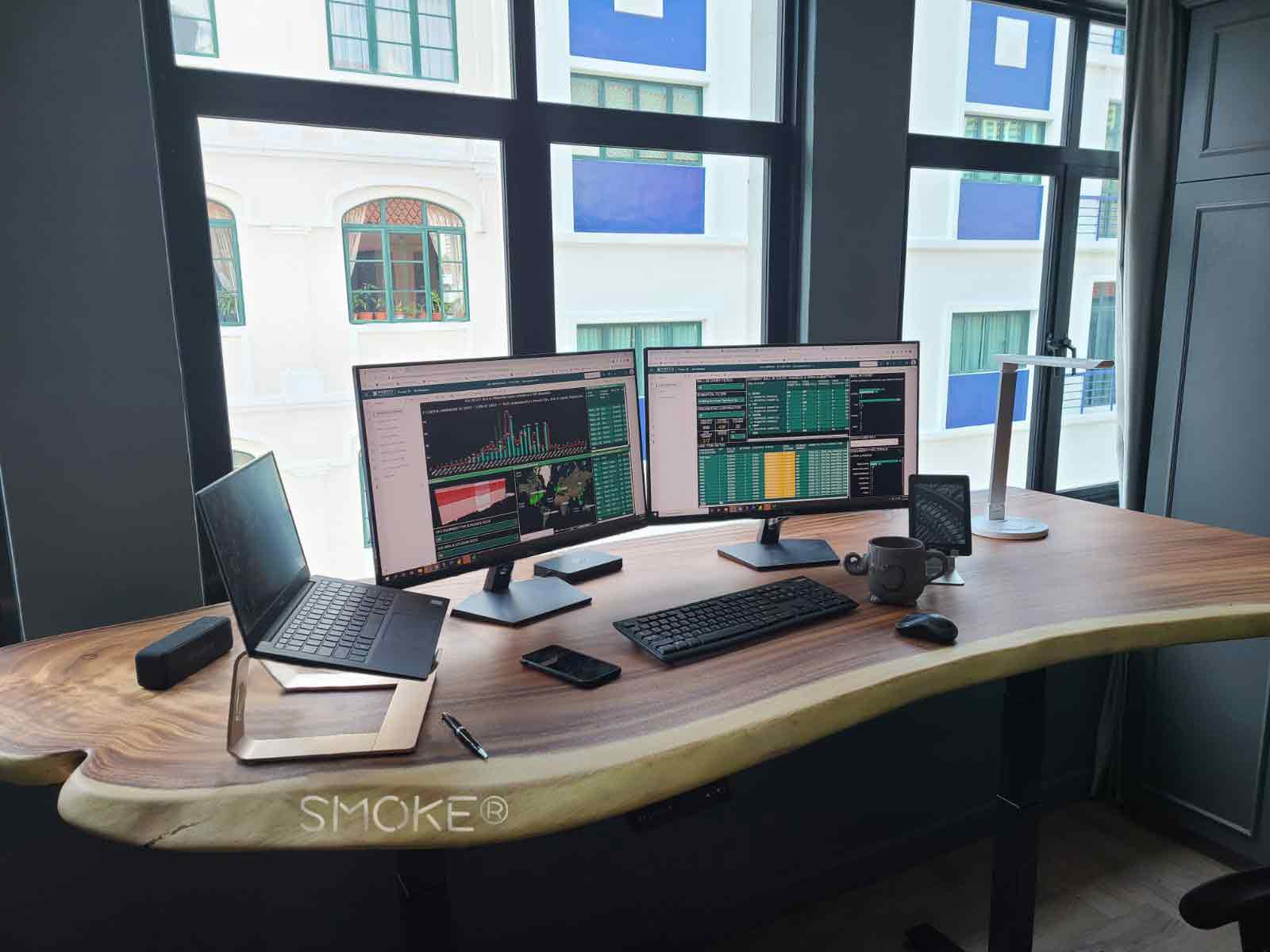 Live edge Study Table with Hydraulic Stand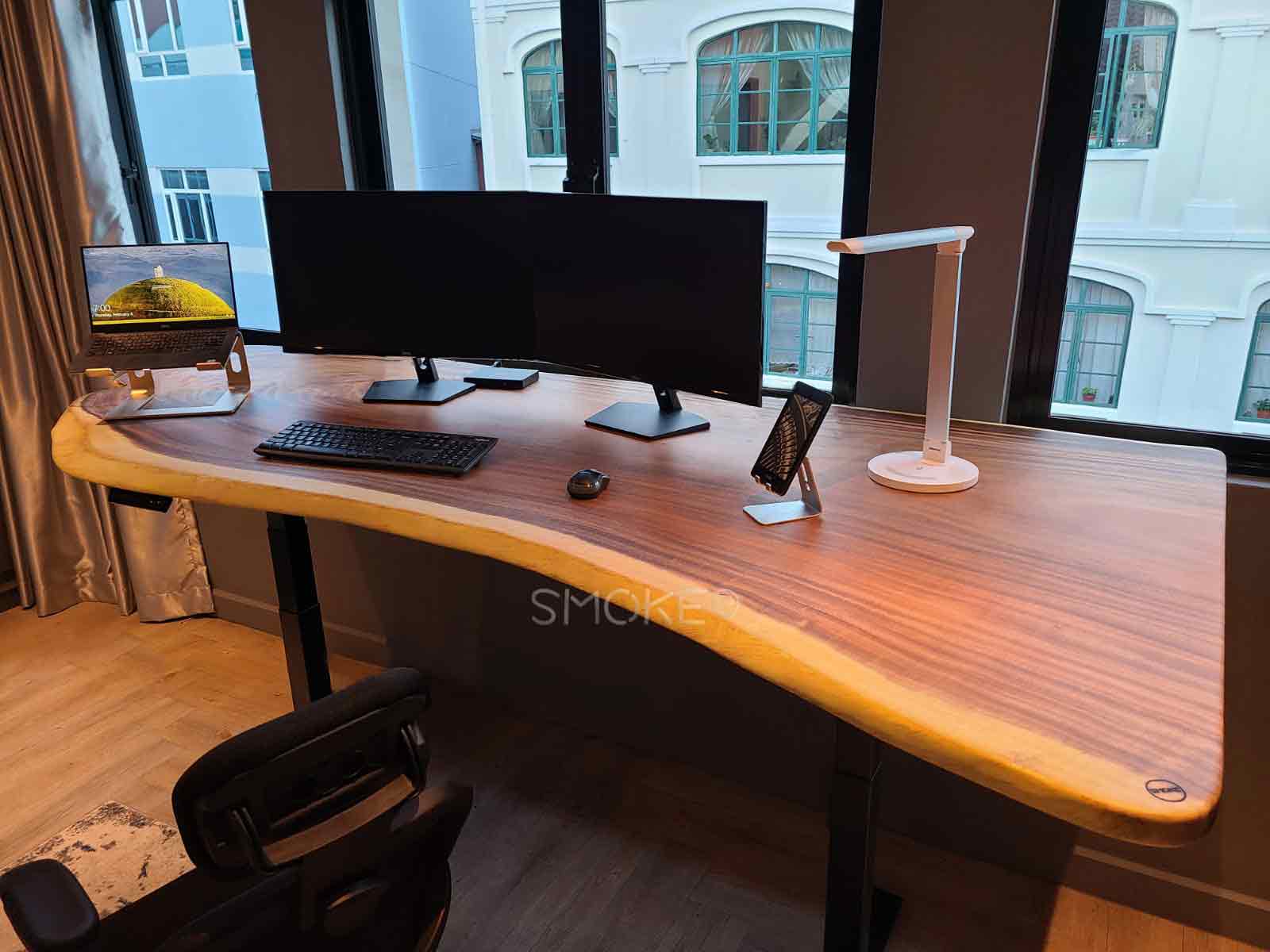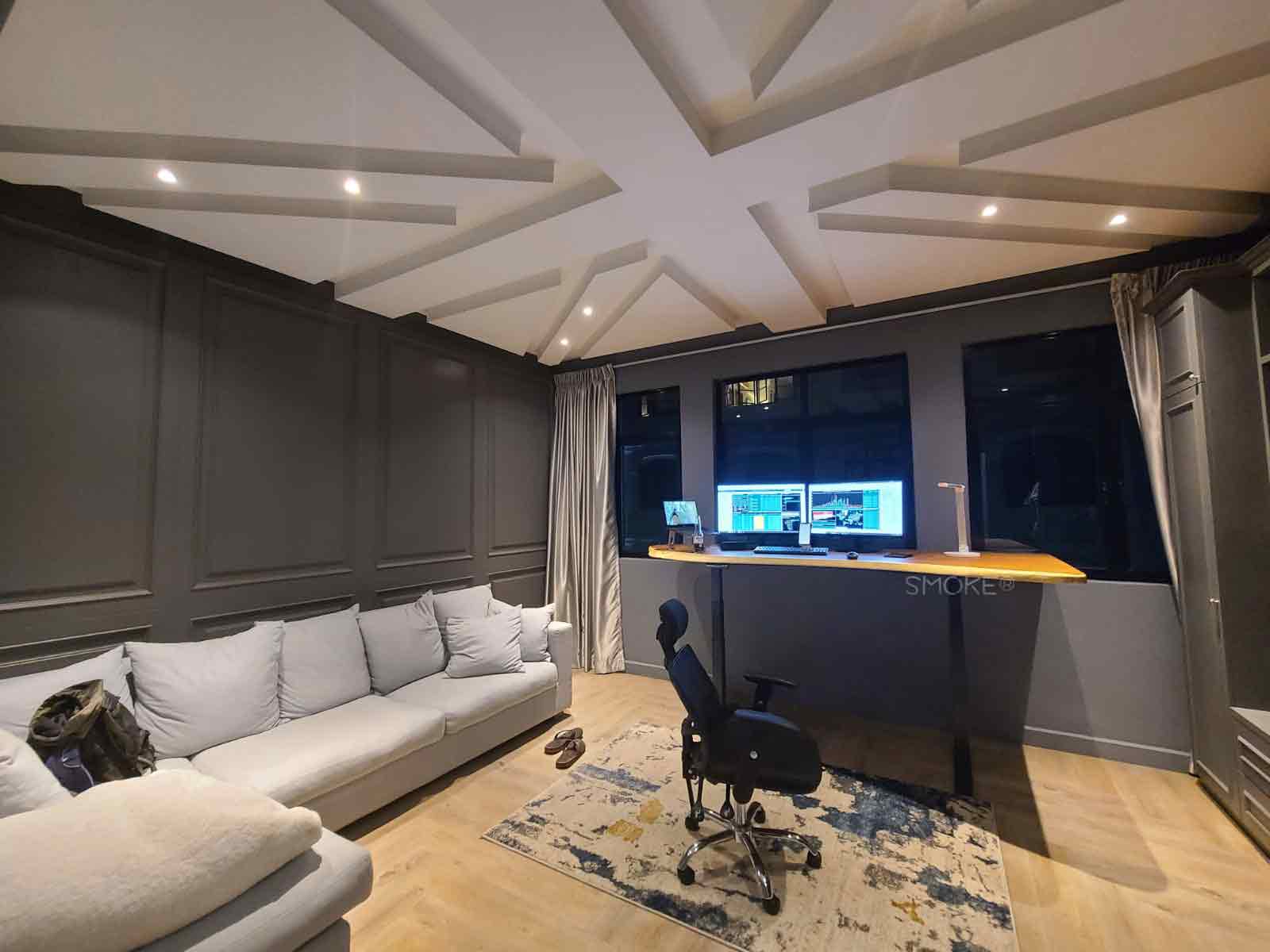 Live Edge Adjustable Suar wood Work Desk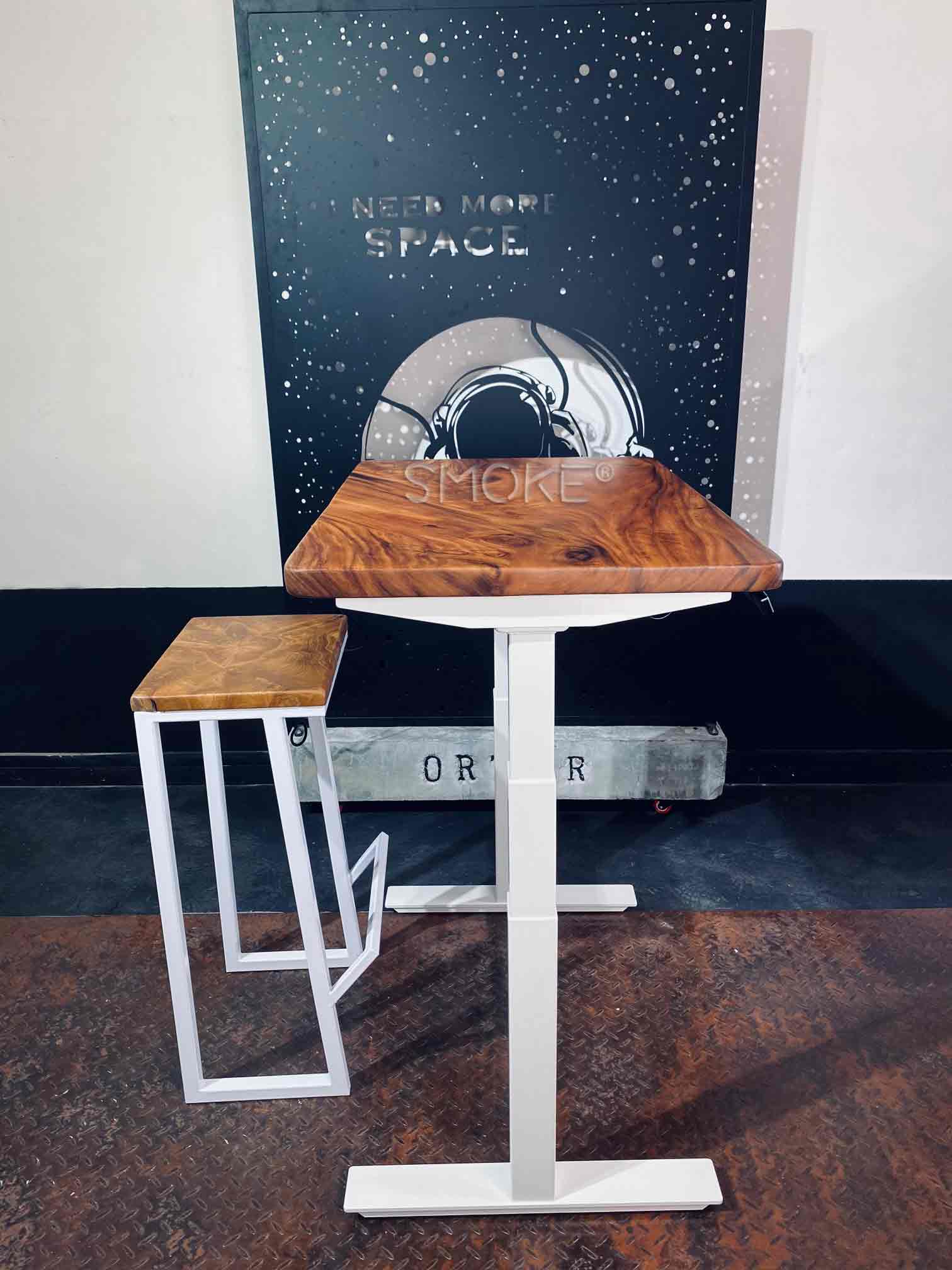 Solid Wood Study Desk with White Adjustable Stand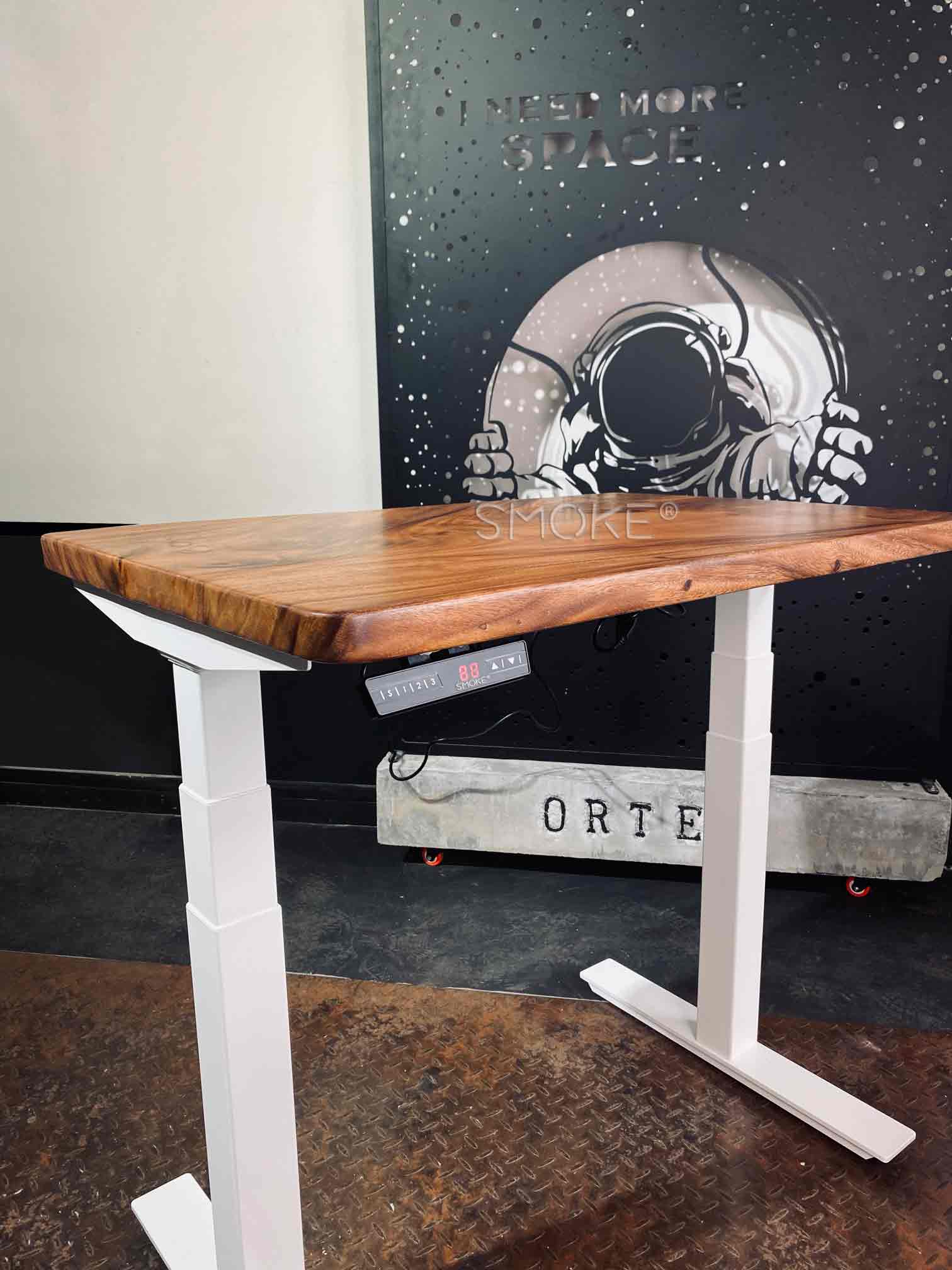 Wooden Work Table with White Hydraulic Stand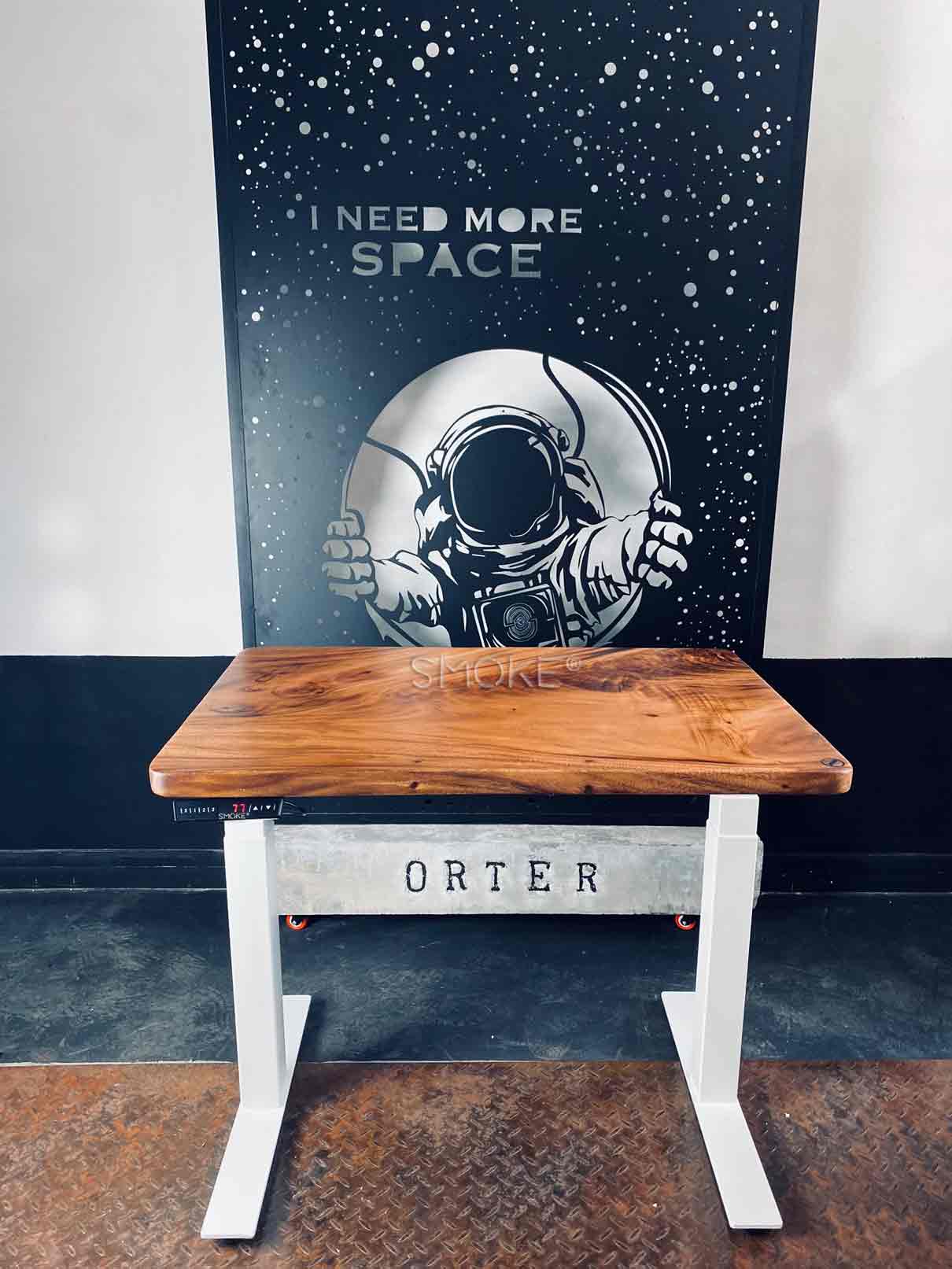 Wooden Table Top With White Stand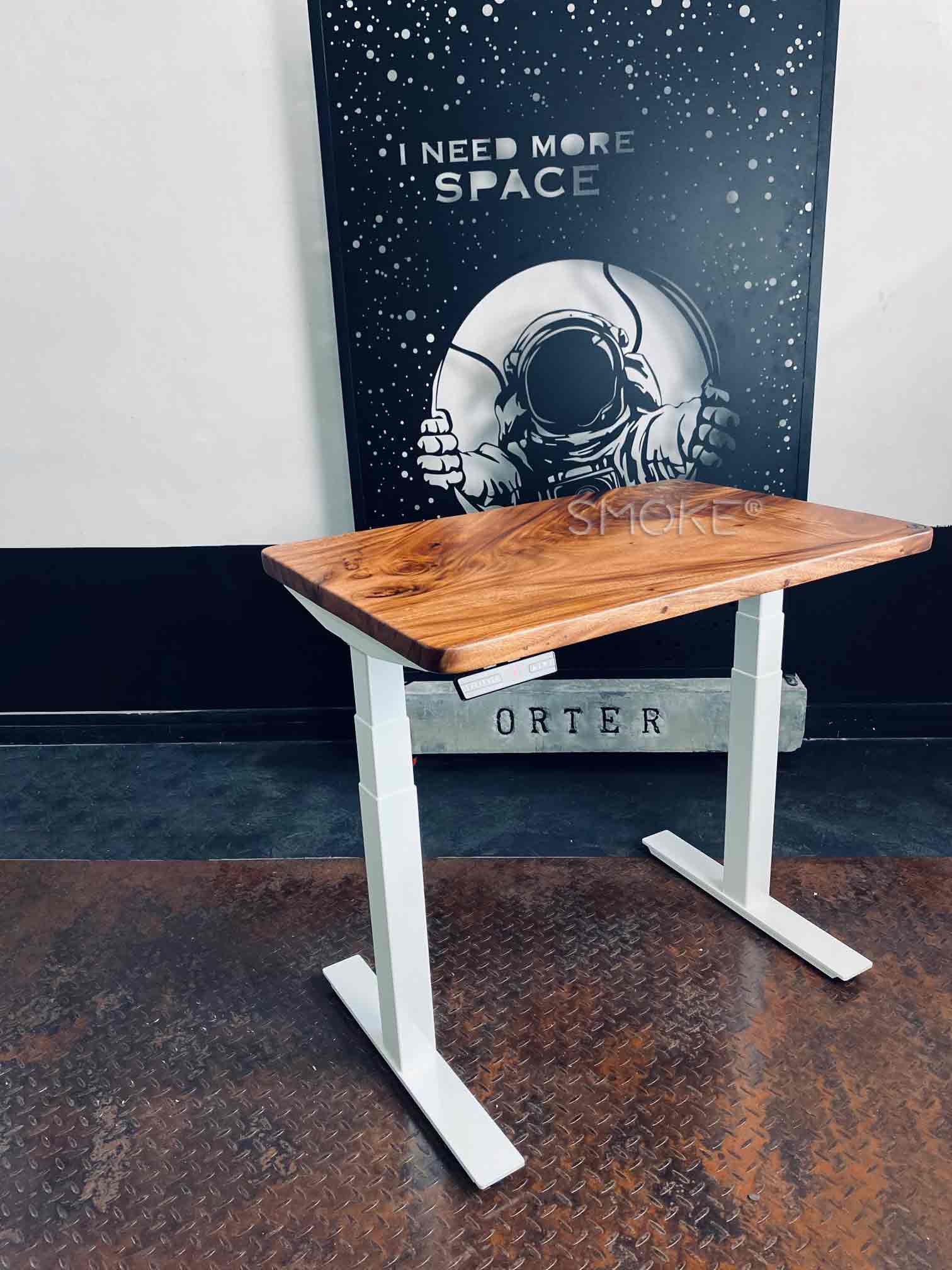 Solid Wood Study Table with White Adjustable Stand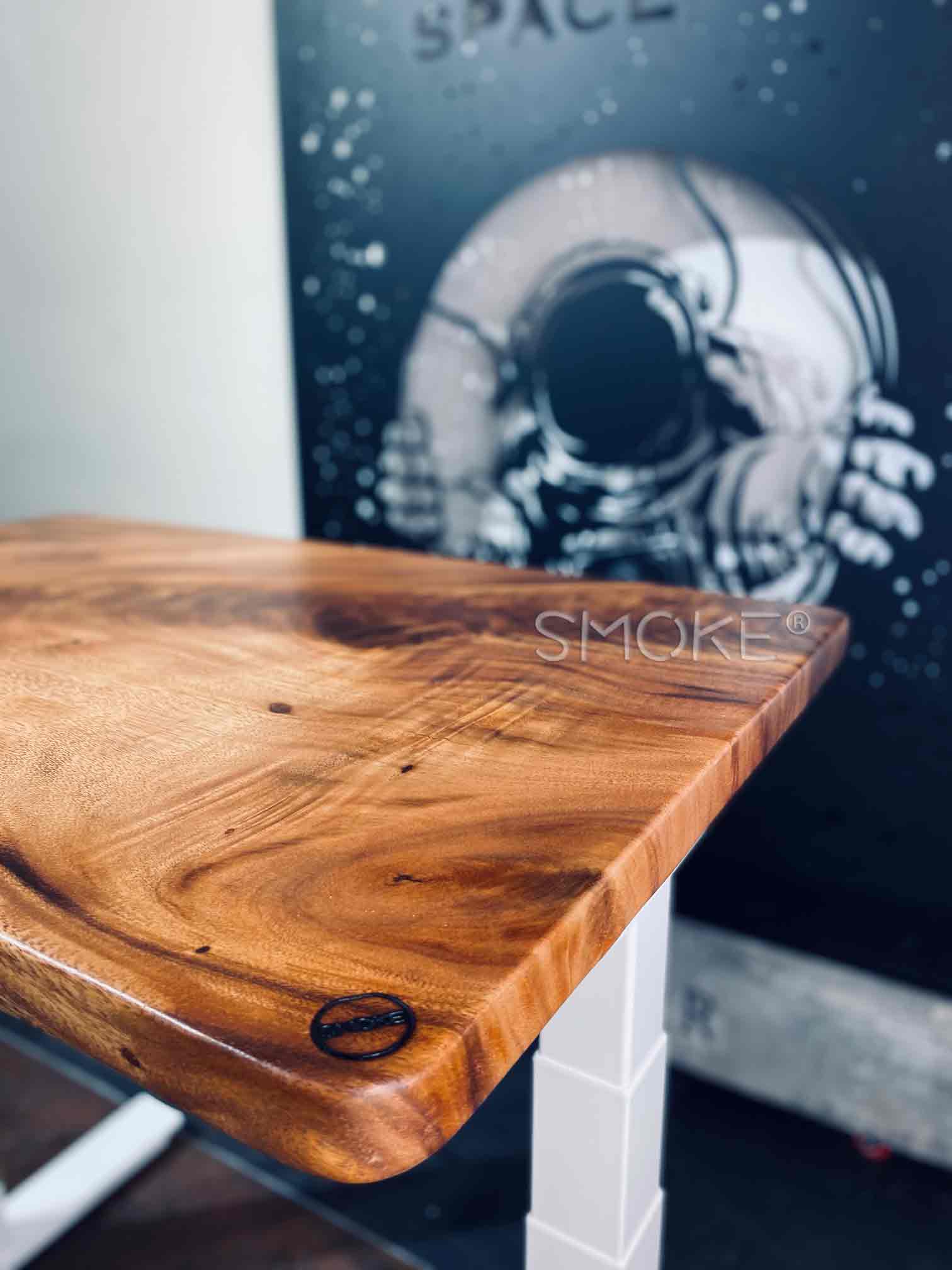 Solid Wood Work Desk with white Hydraulic Stand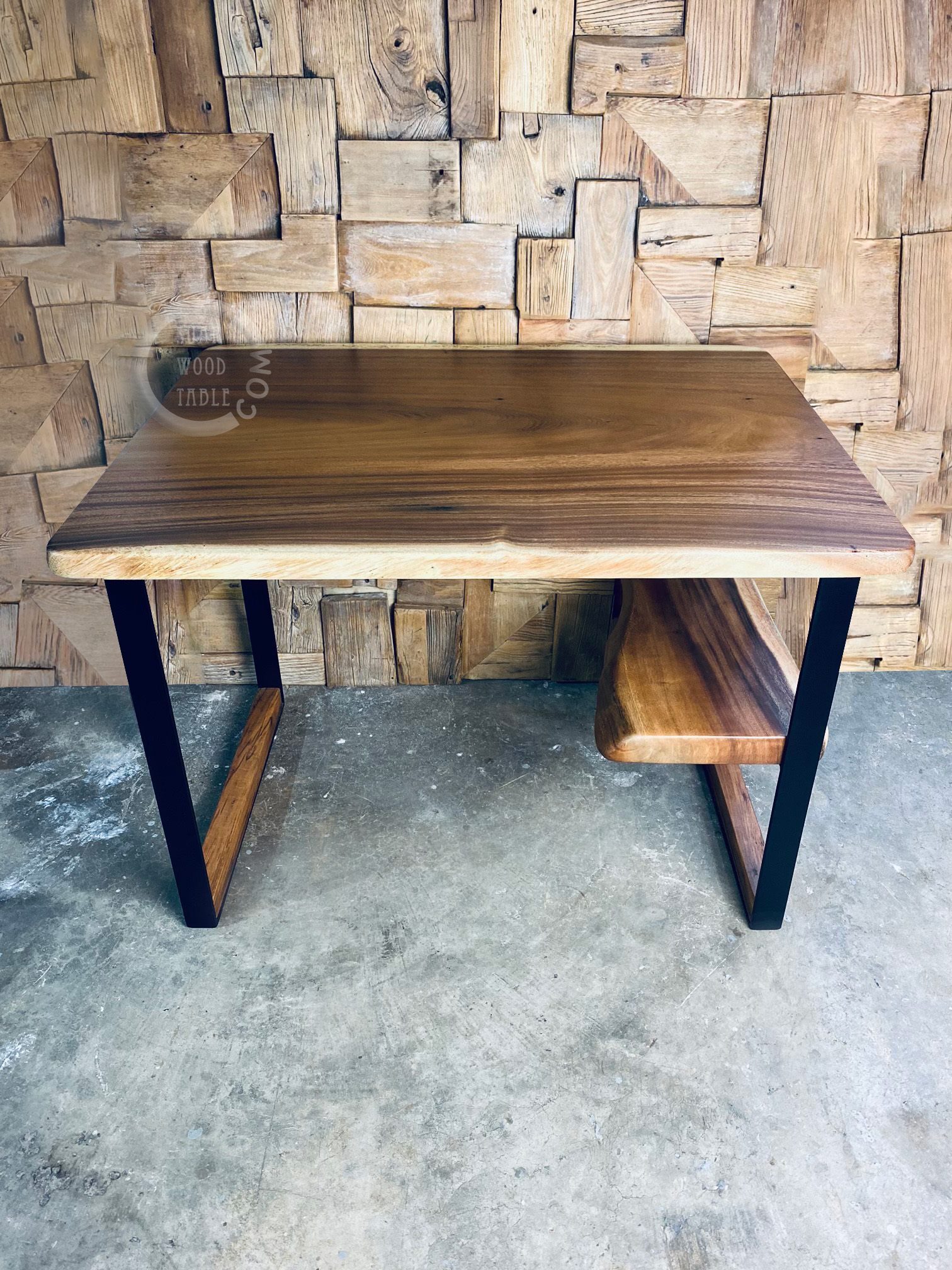 For Those Who Are Not Into Hydraulic, Can Opt For Our Custom Fit Work Desk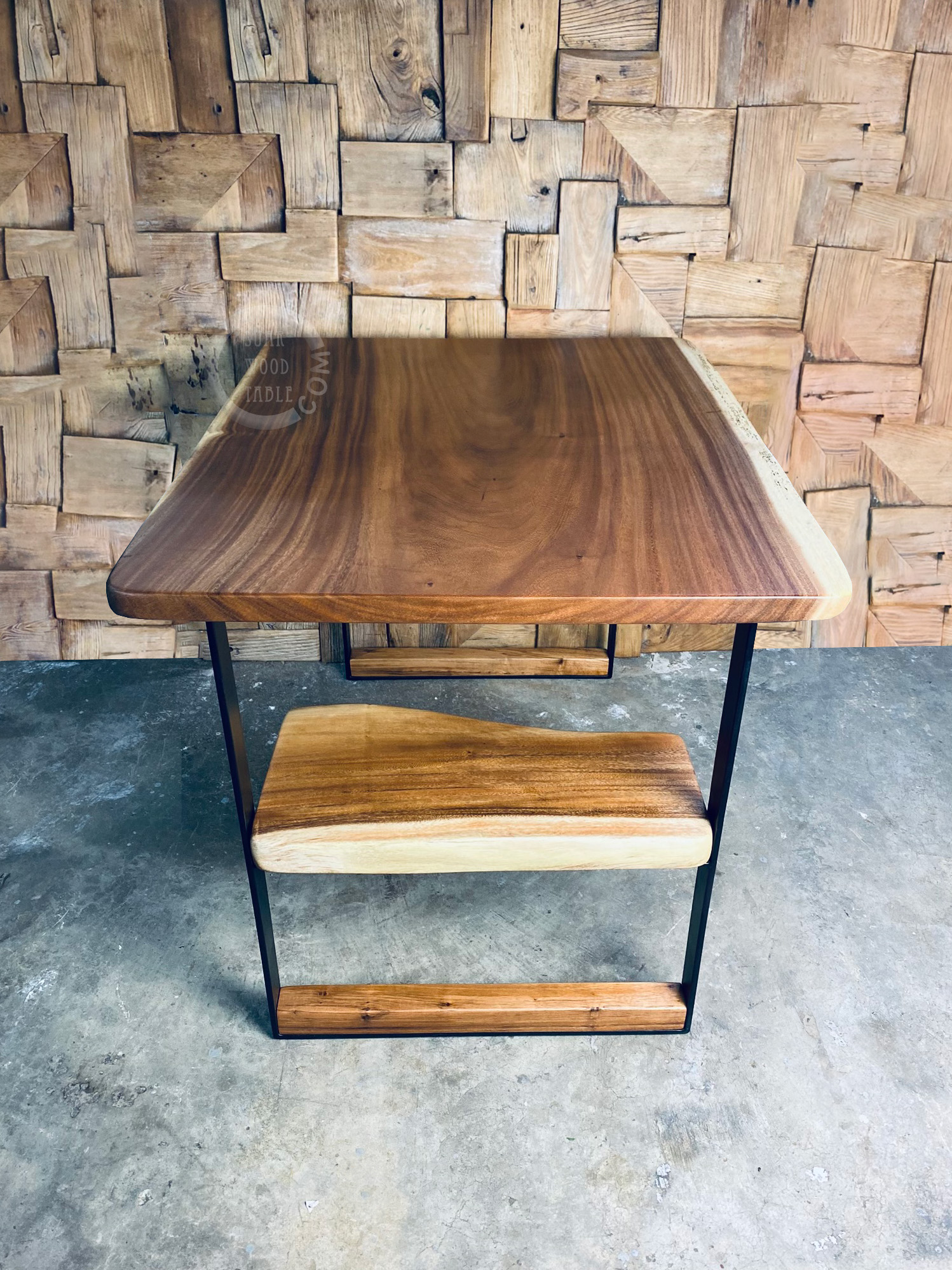 Solid Wood Customised Work Desk With Shelving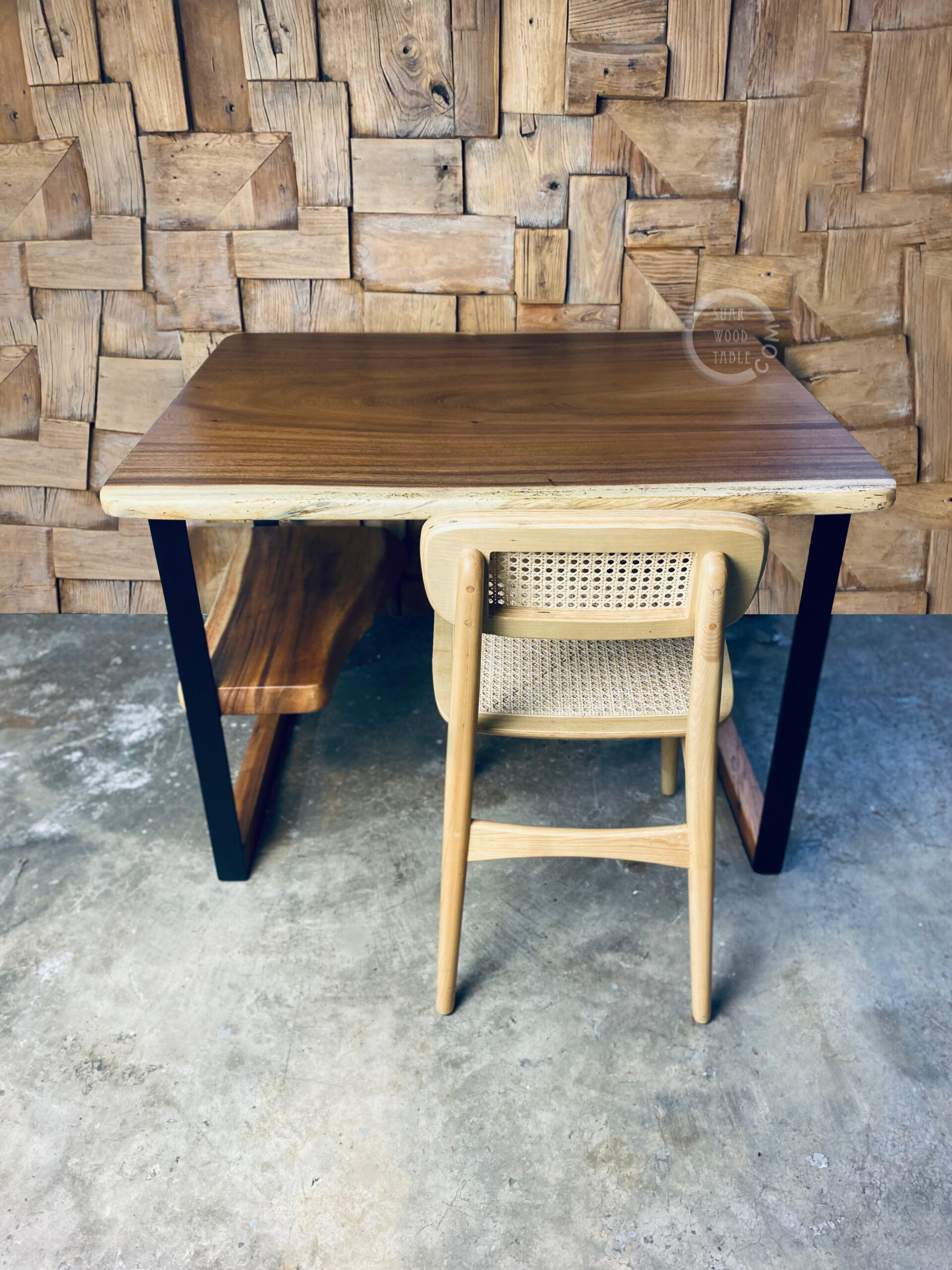 Space Saving Custom Work Desk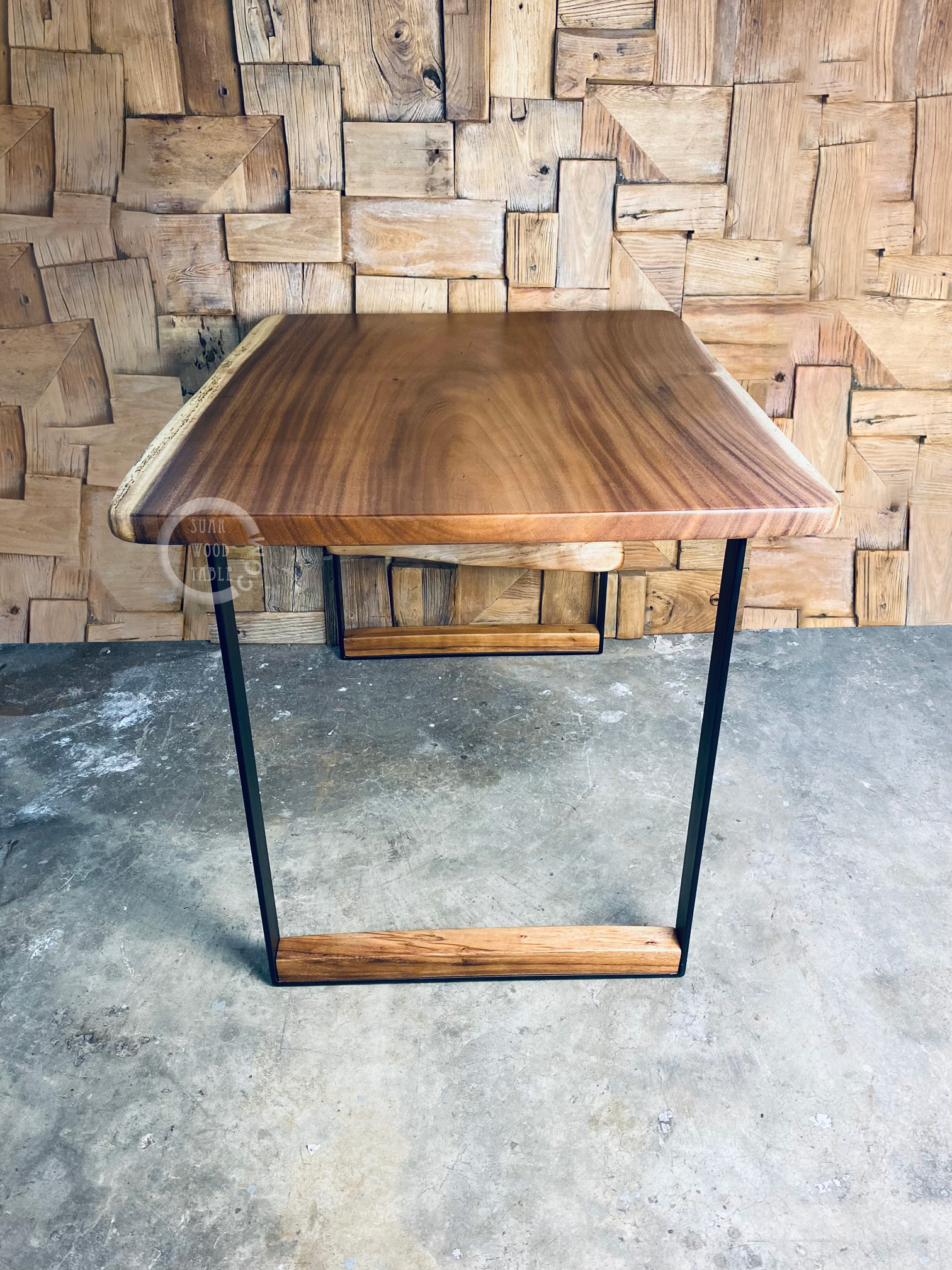 Bespoke Stand And Table Top Made From Singapore Reclaimed Wood
Live Edge Wooden Top Work Table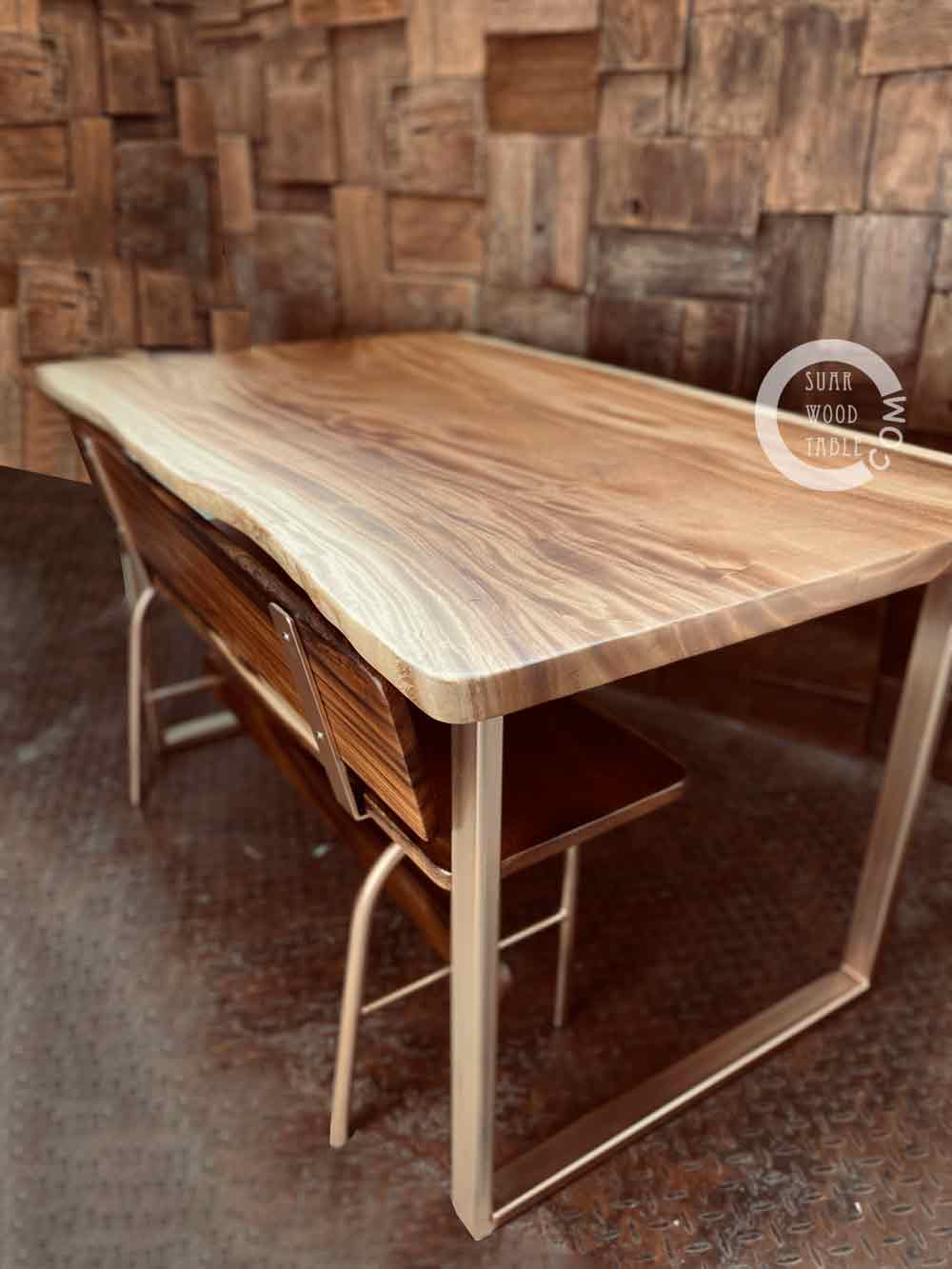 Live Edge Suar Wood Study Table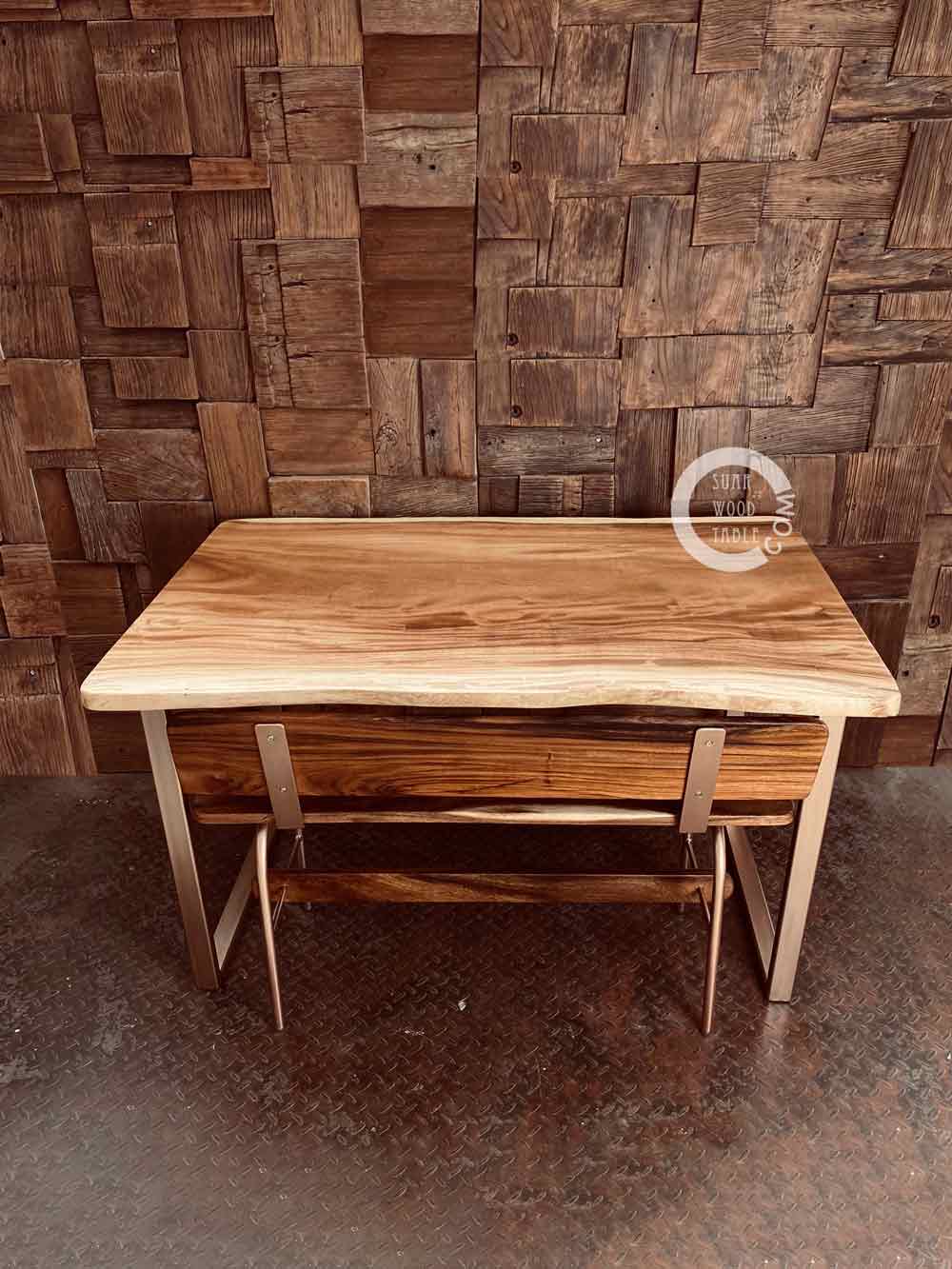 Wooden Top Study Desk with wooden Bench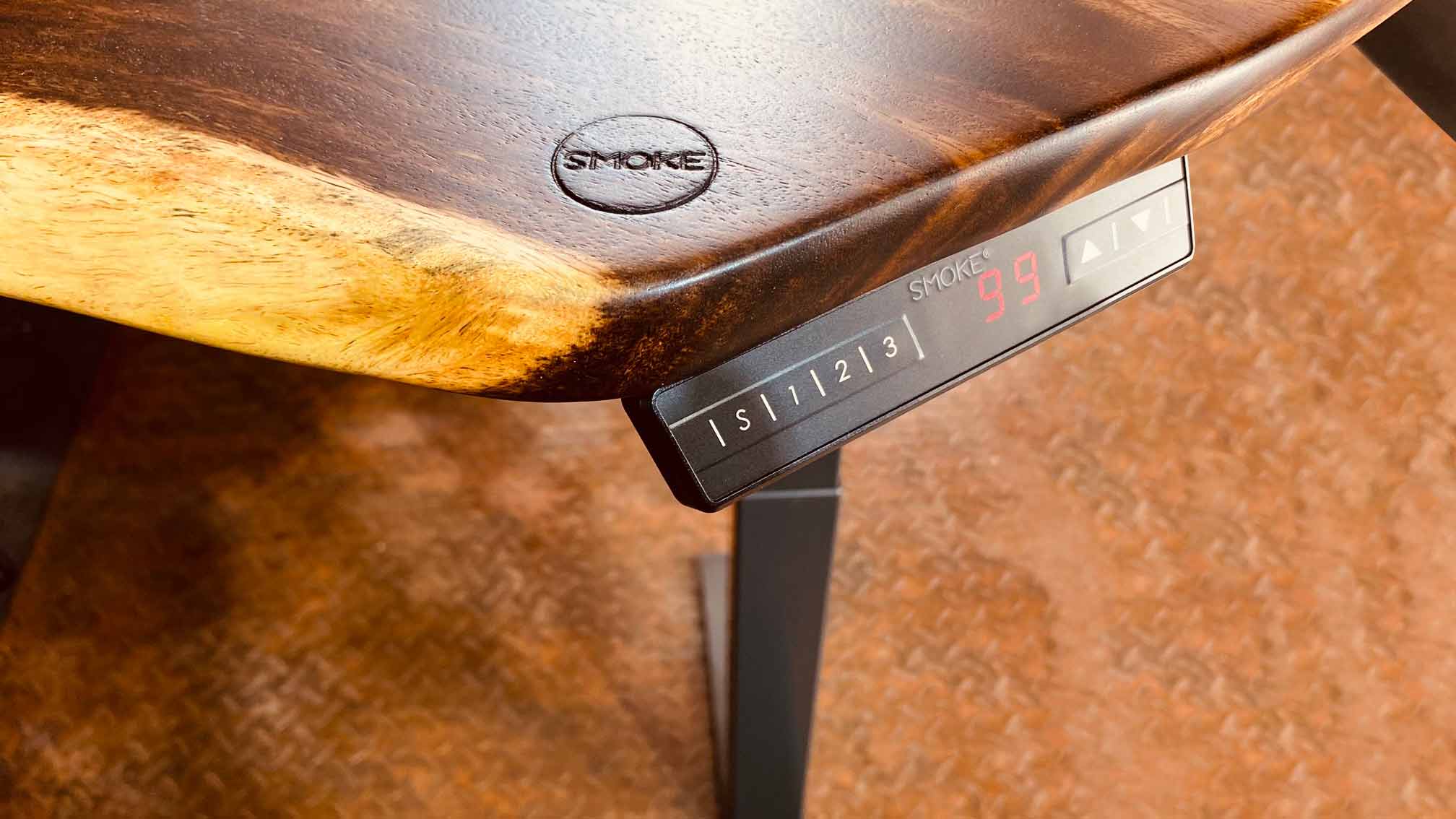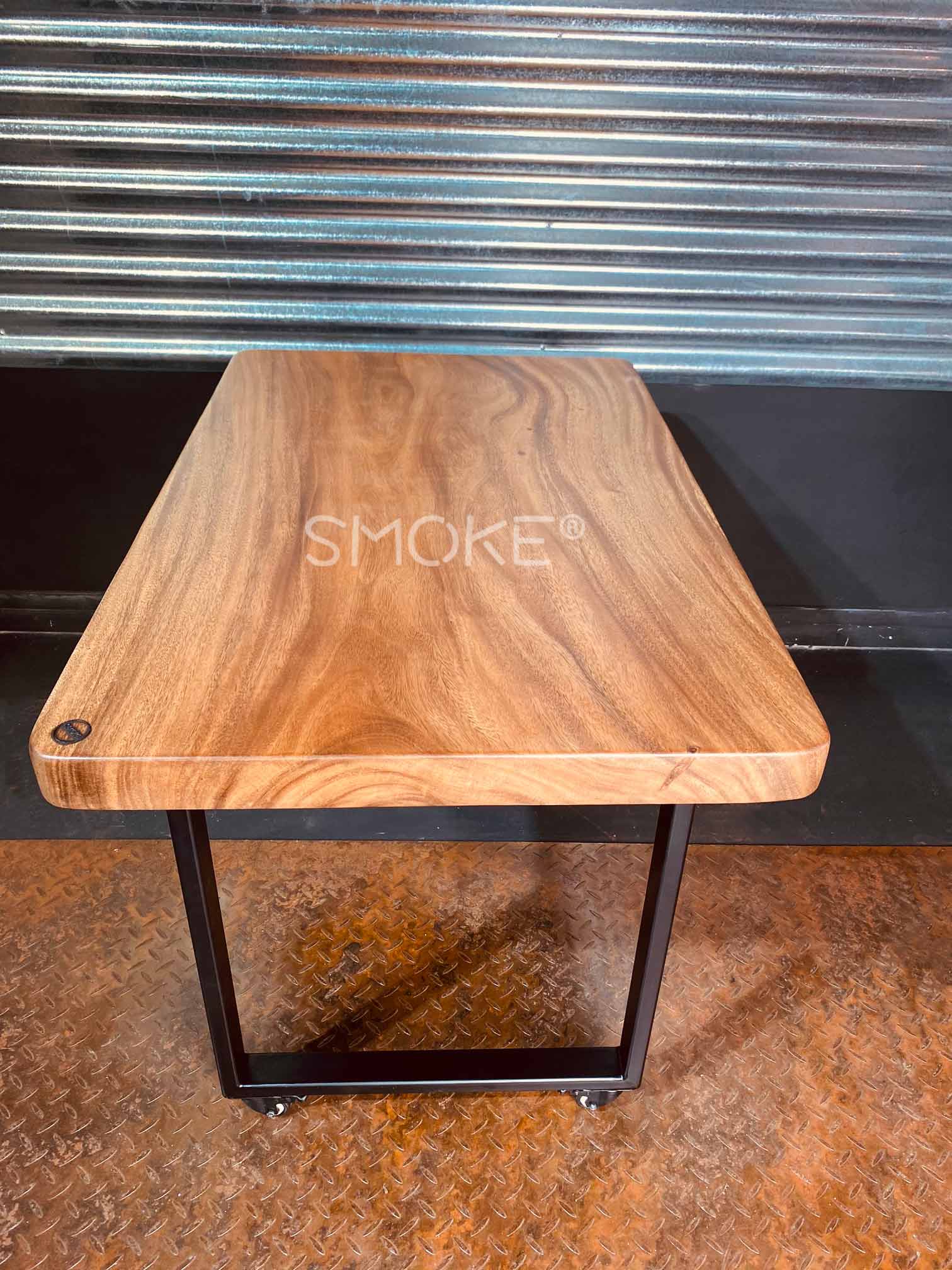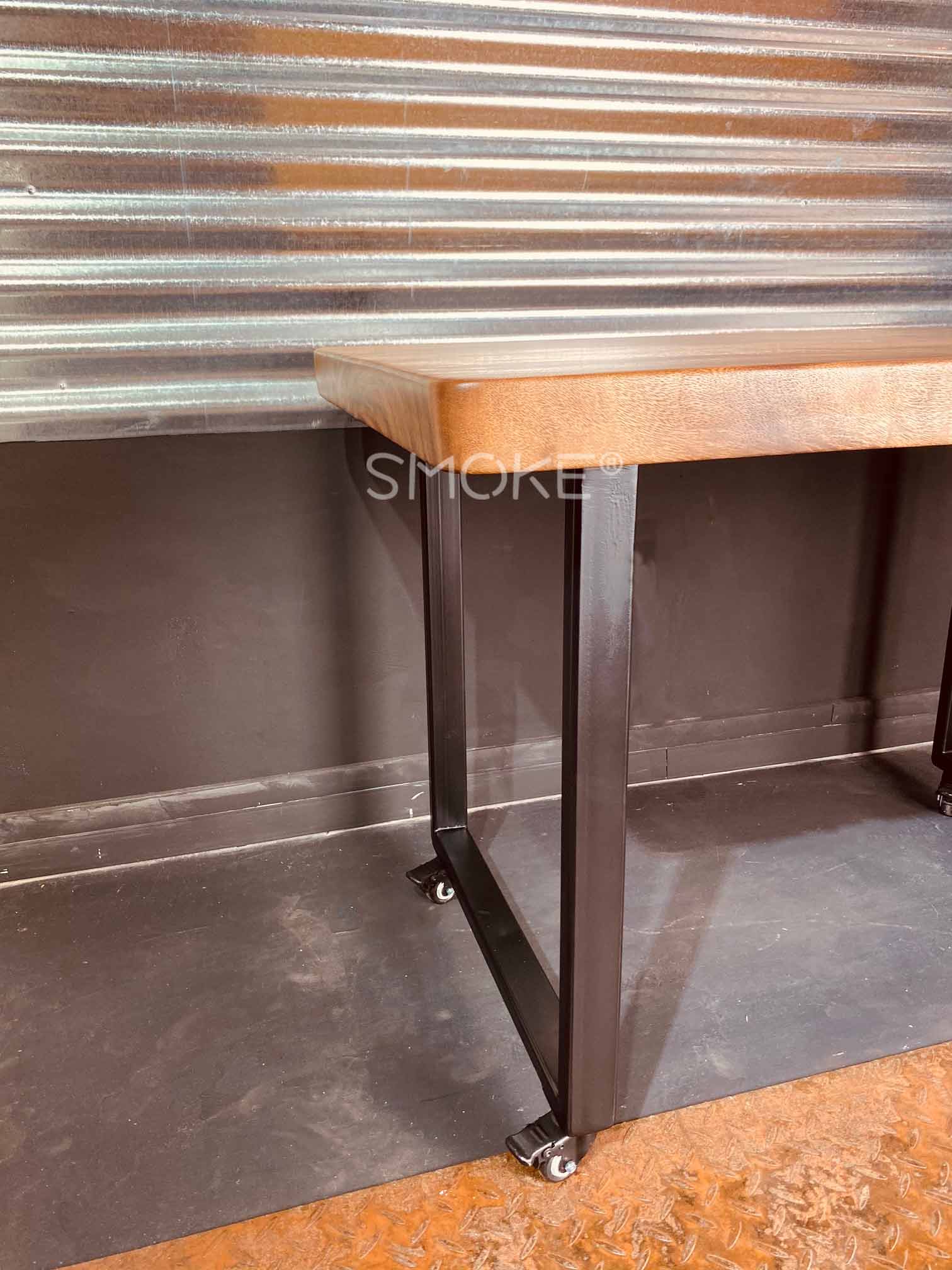 Customise Solid Wood Work Table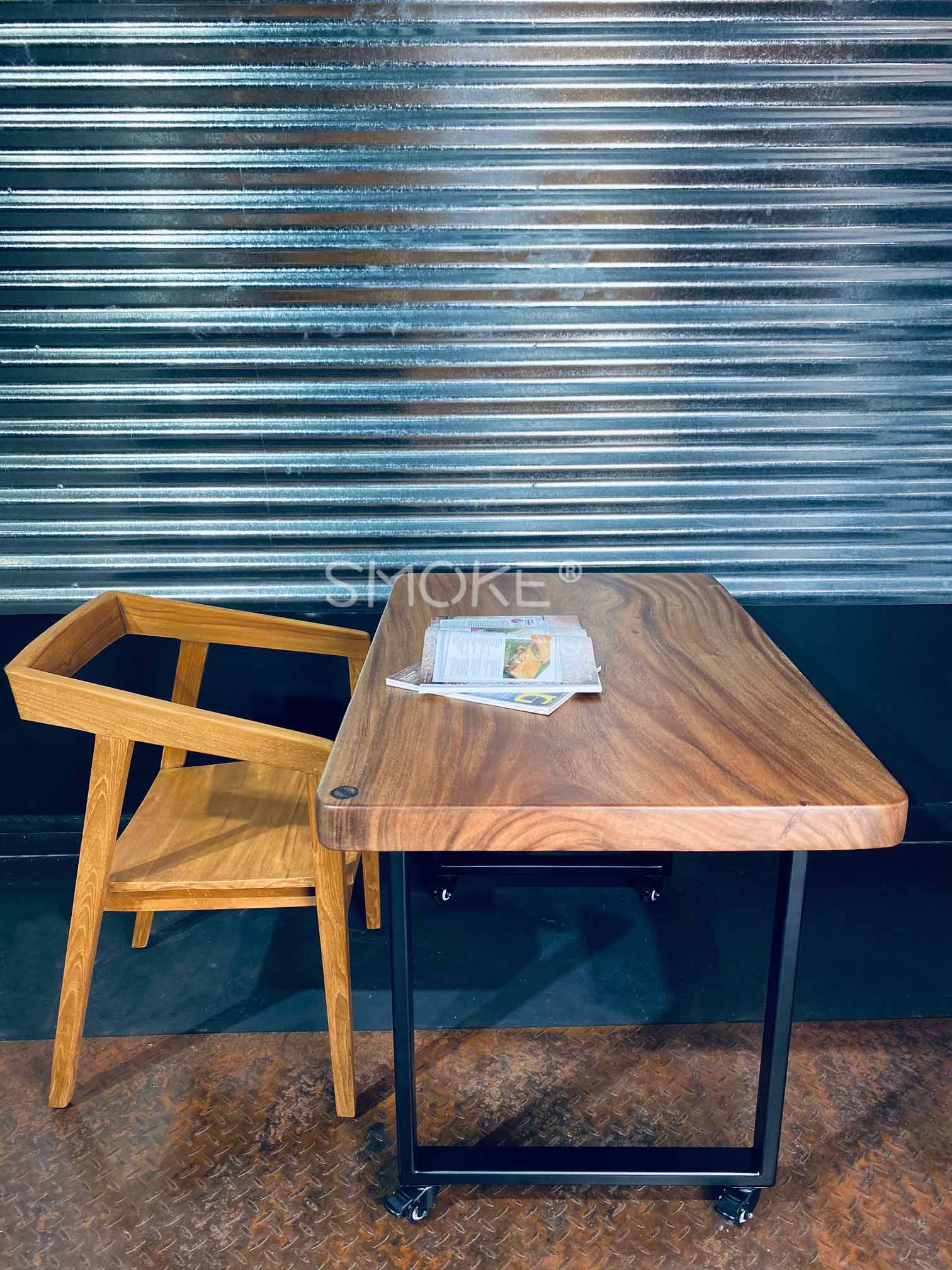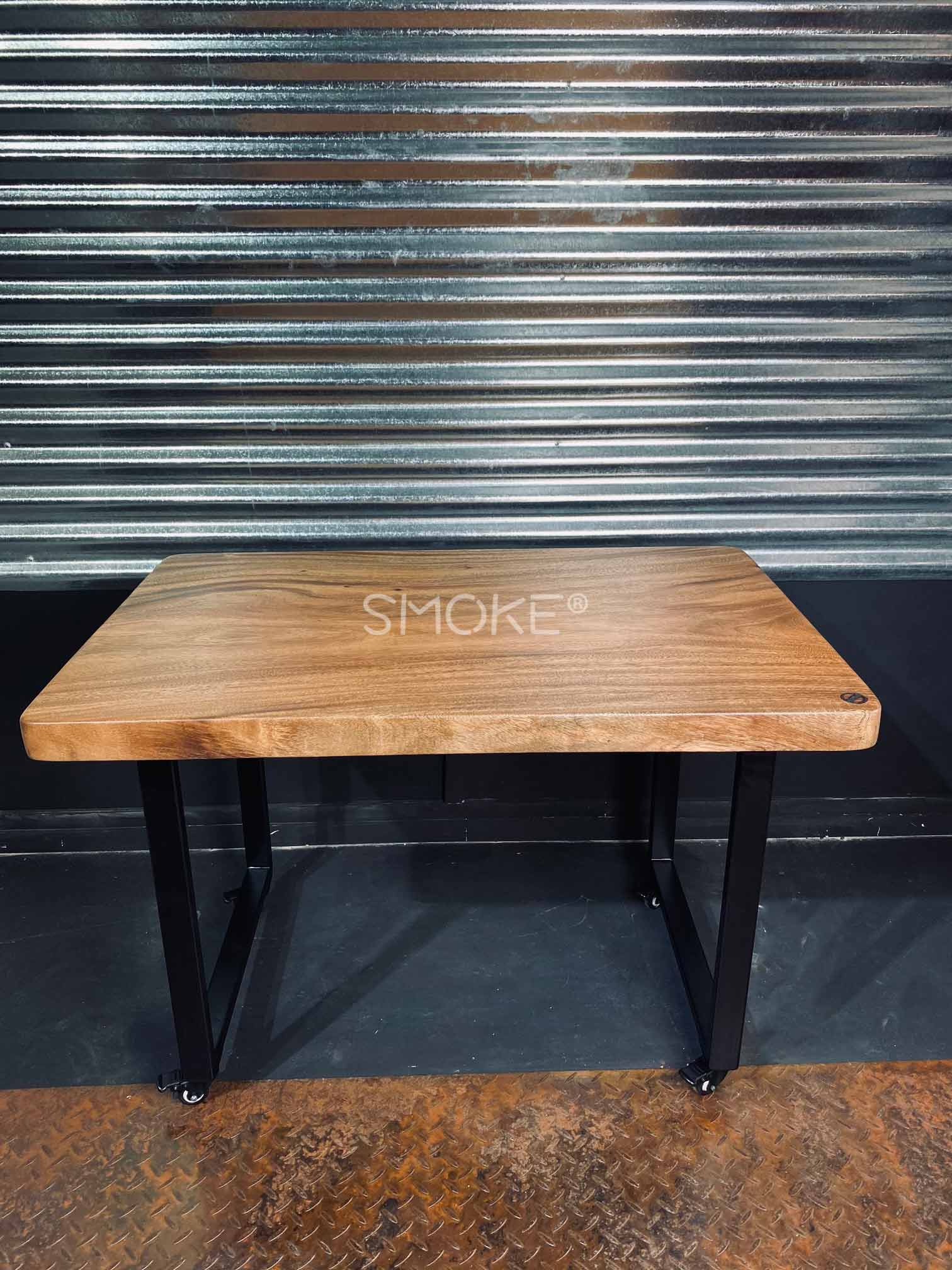 Wooden Study Table with Customise Stand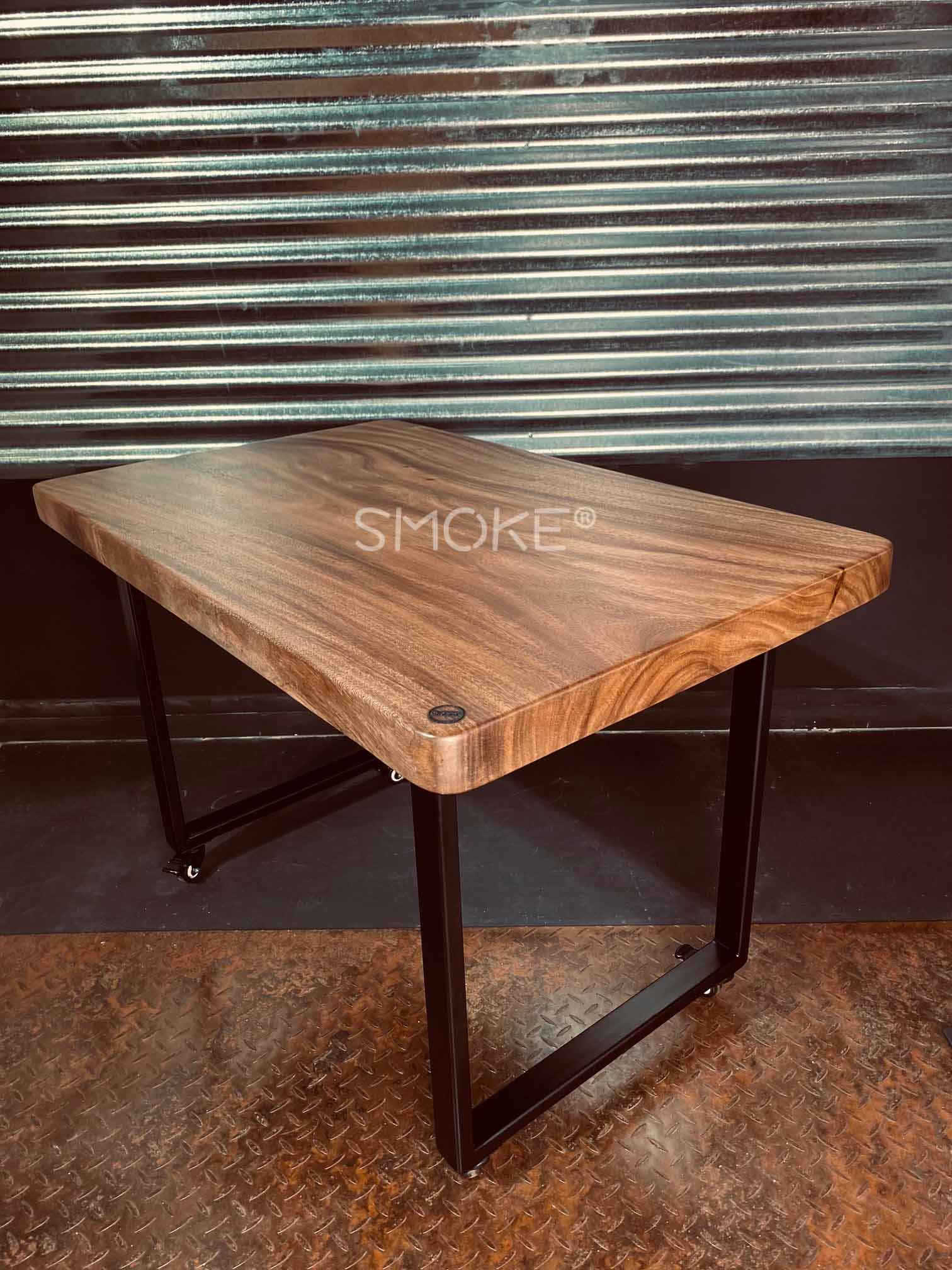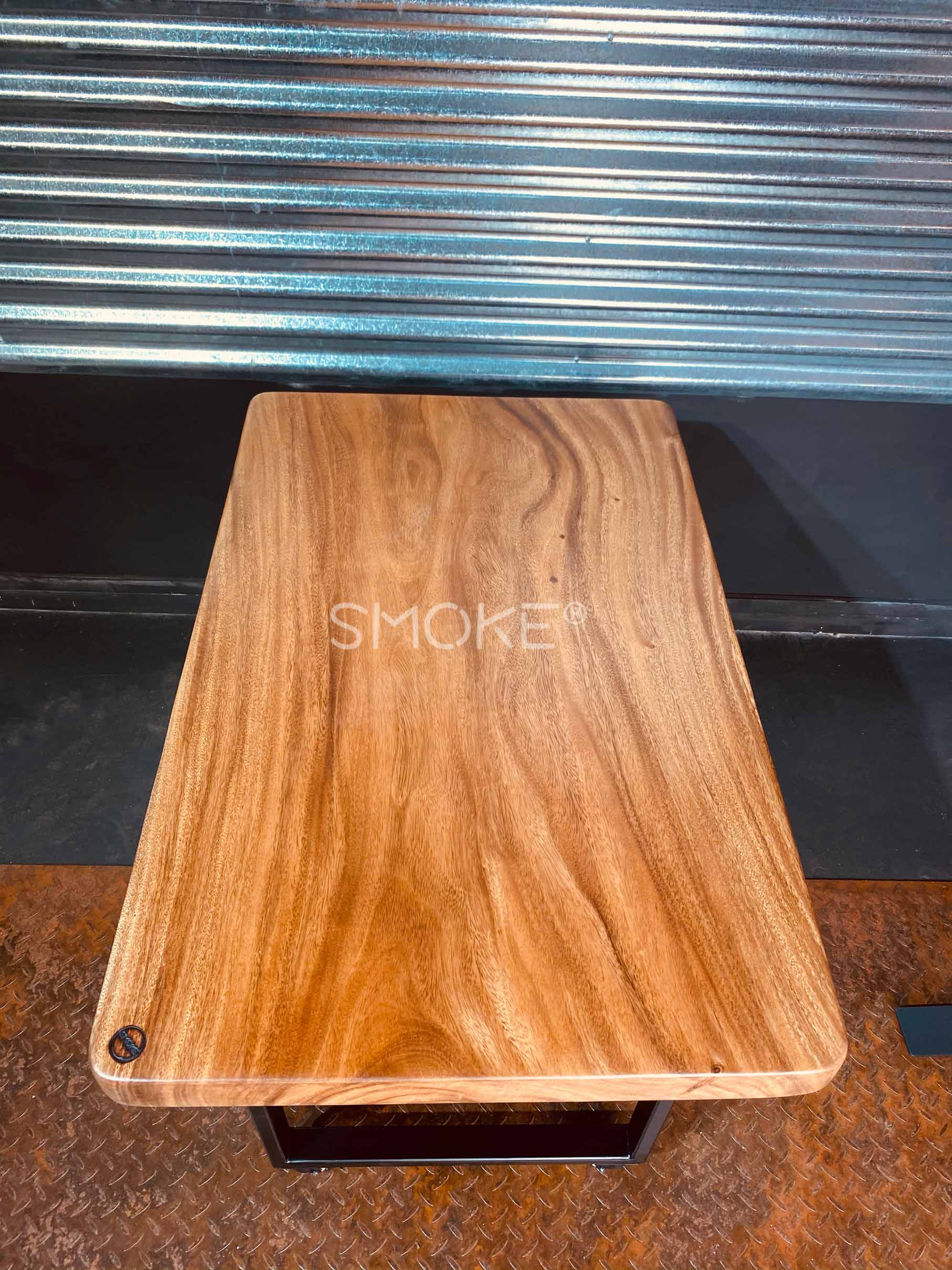 Suar Wood Work Desk with Castor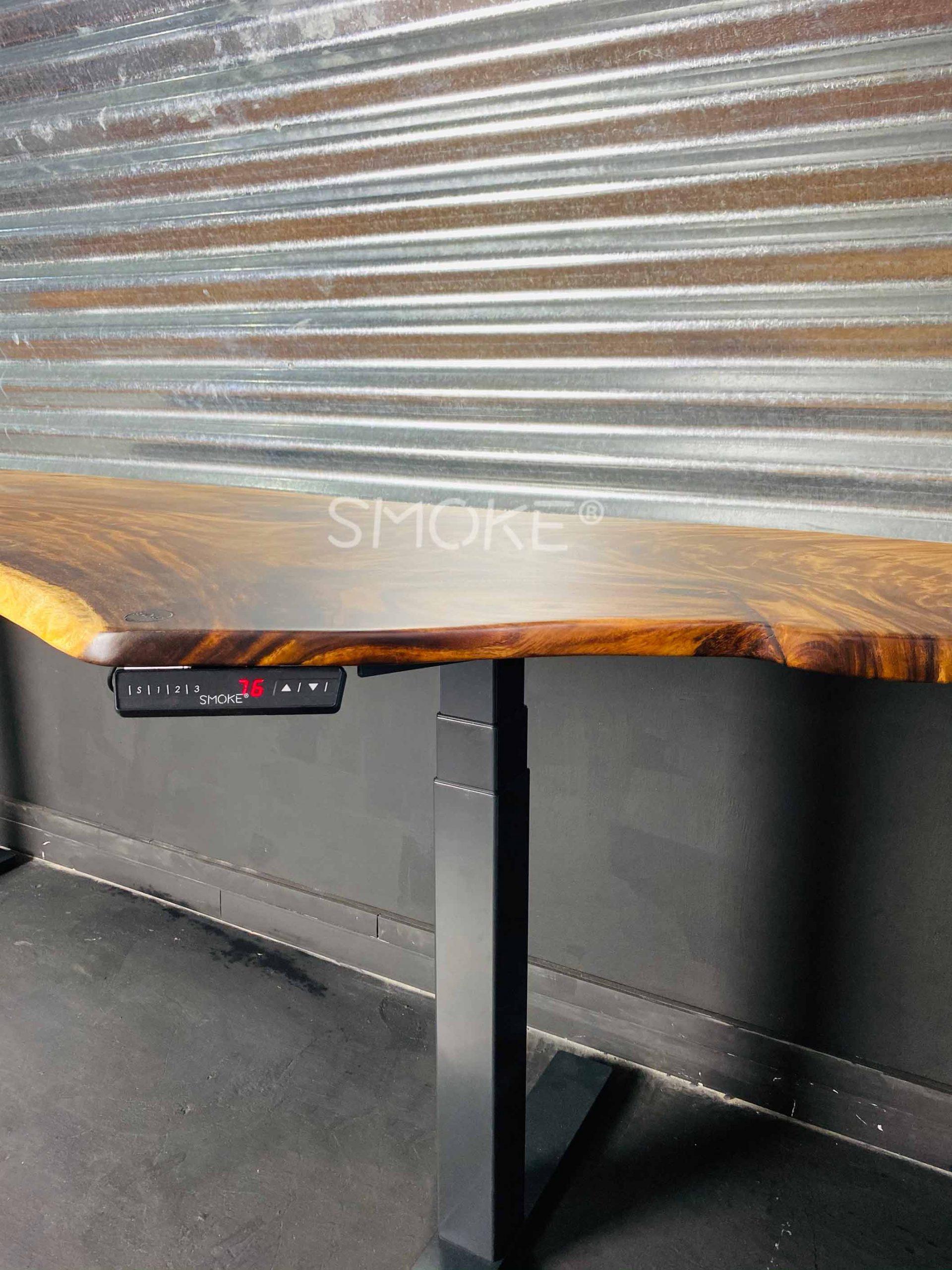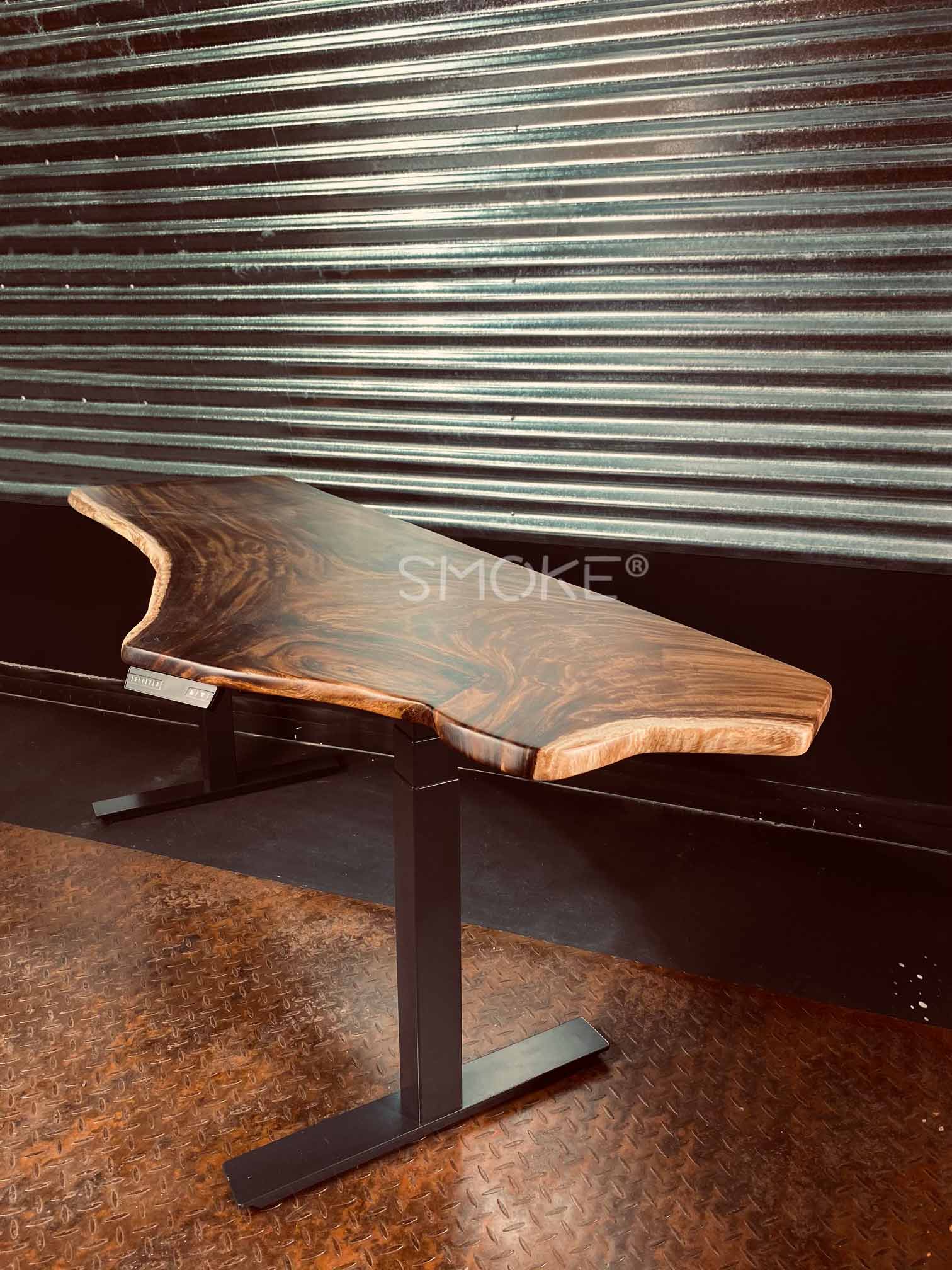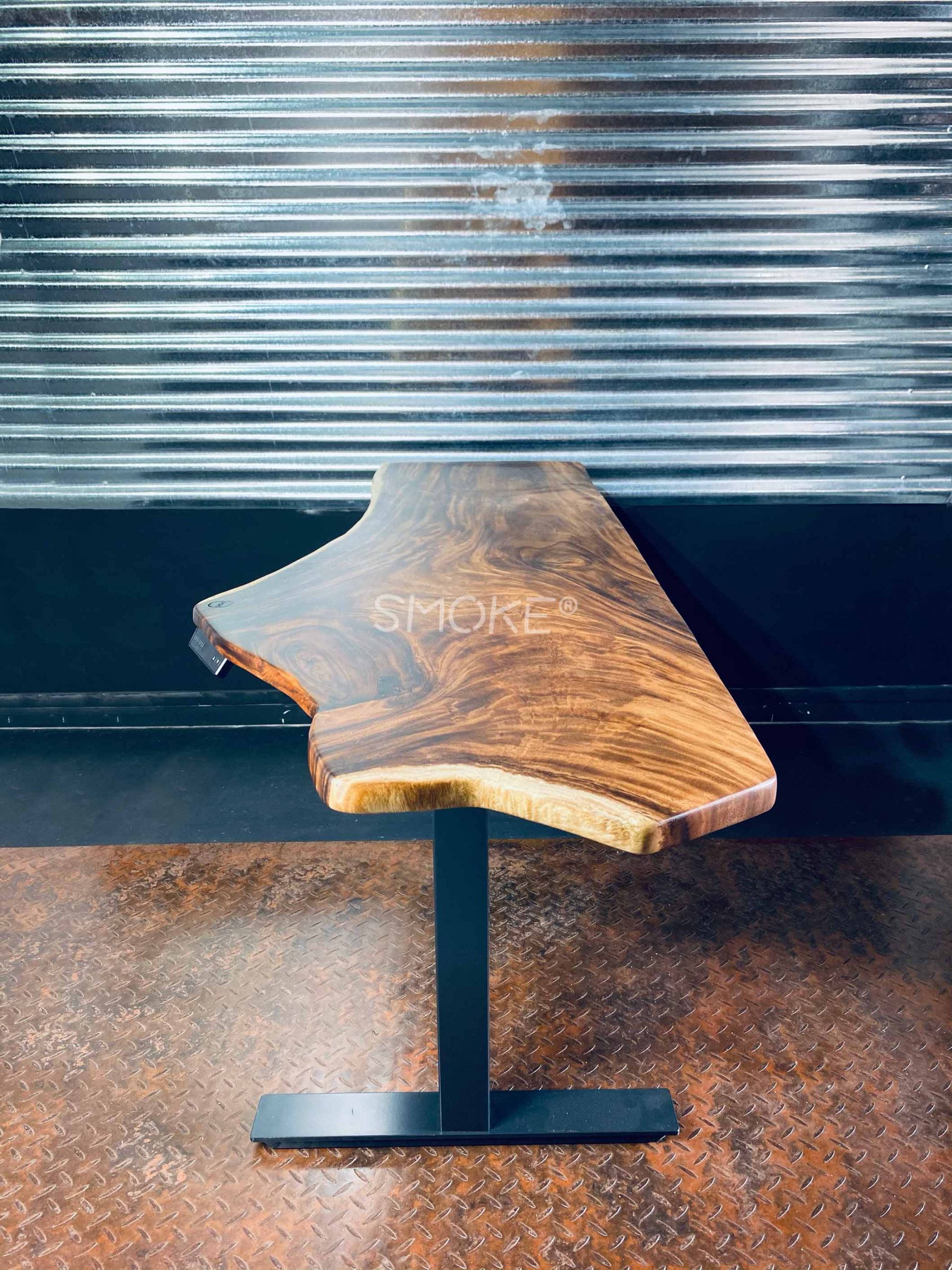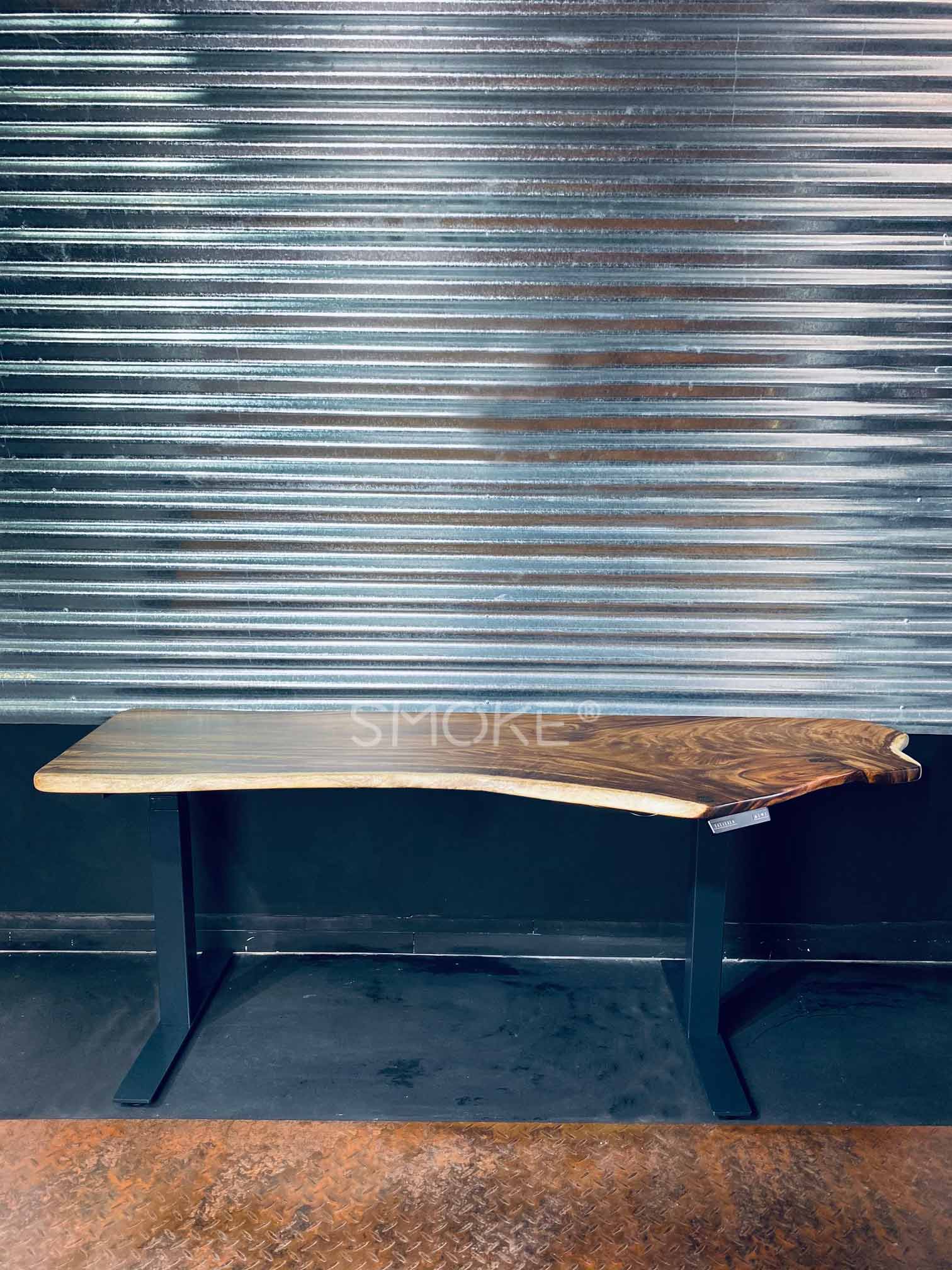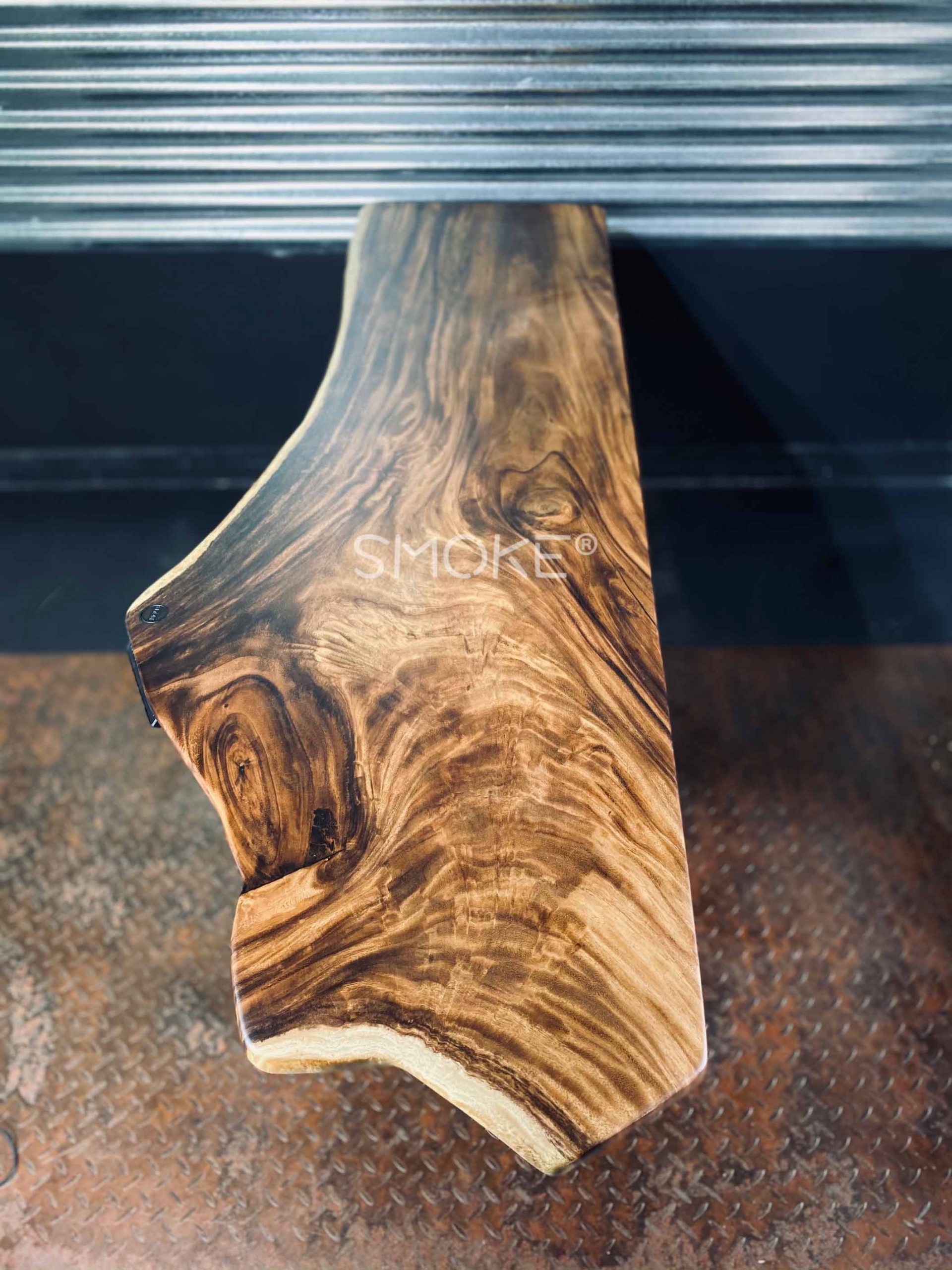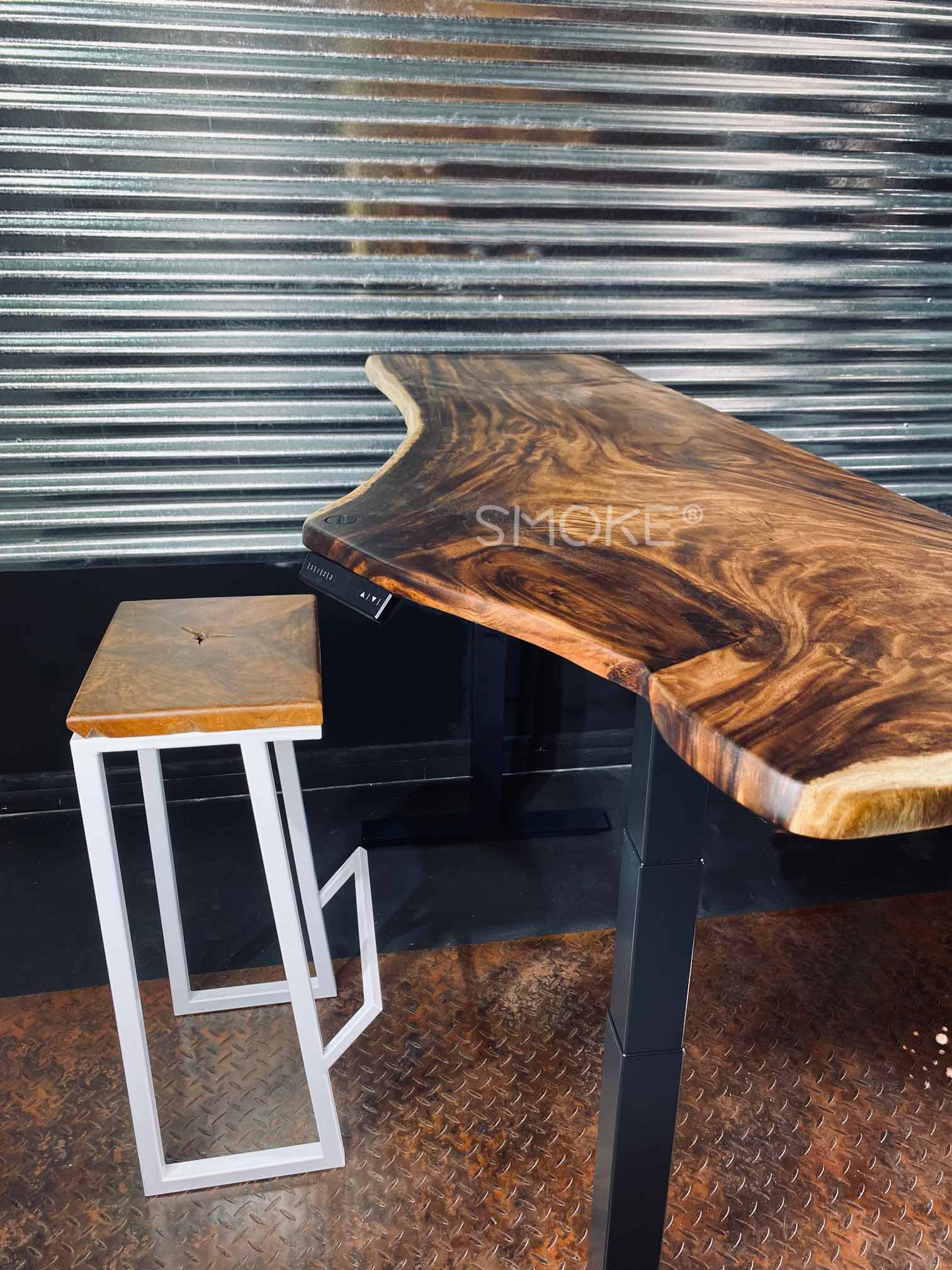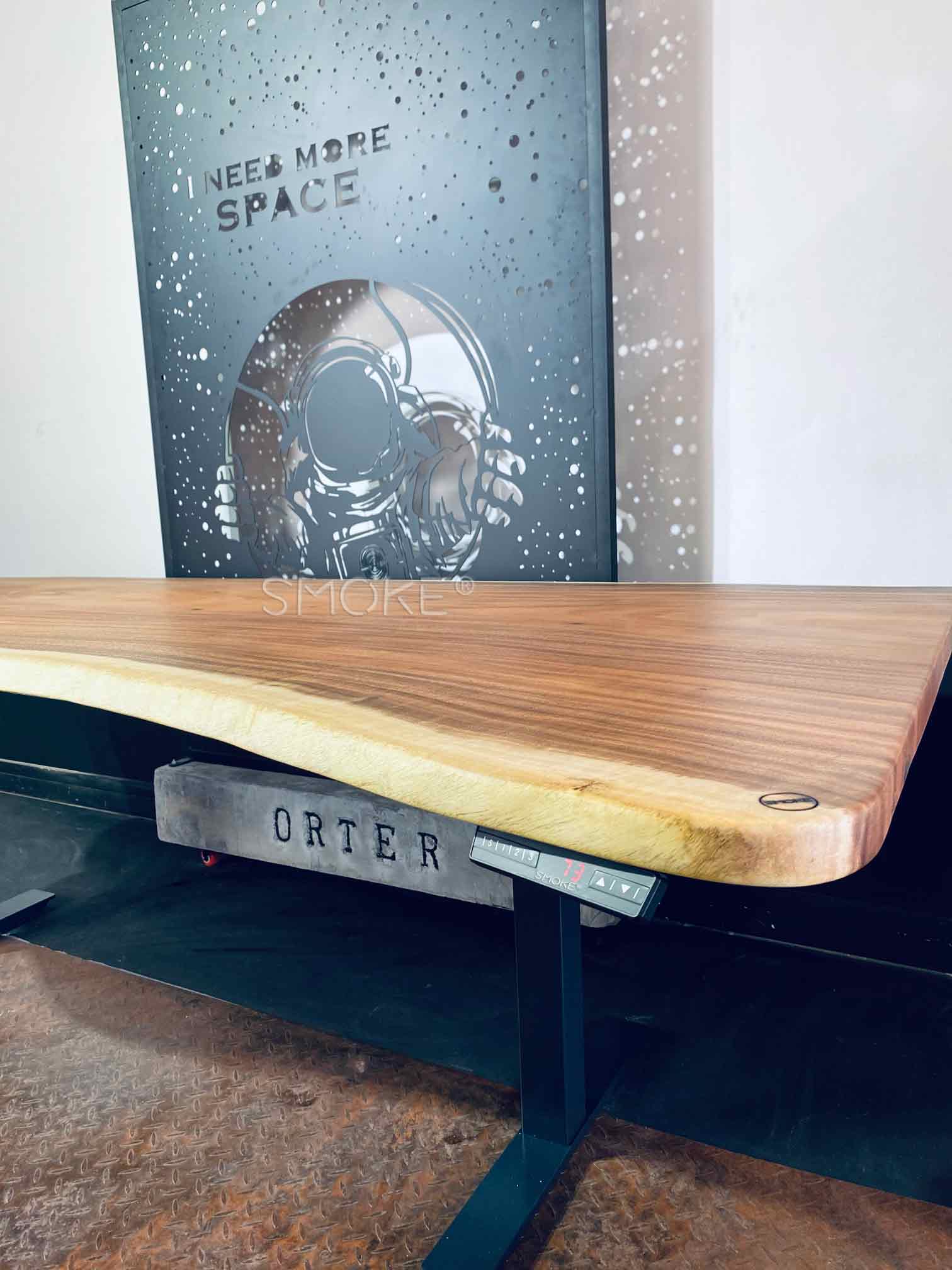 Live Edge Hydraulic Wooden Table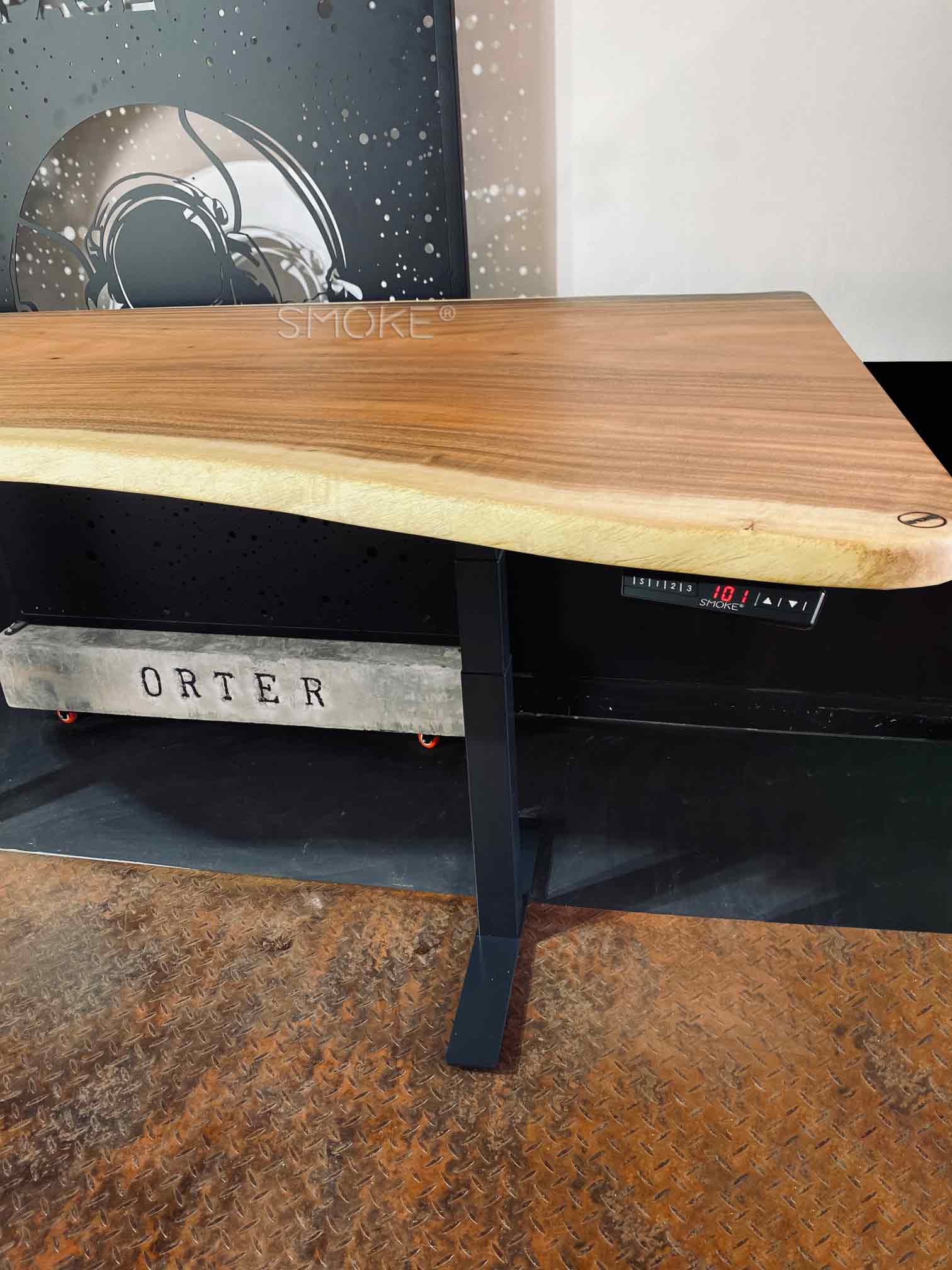 Solid Wood Adjustable Work Desk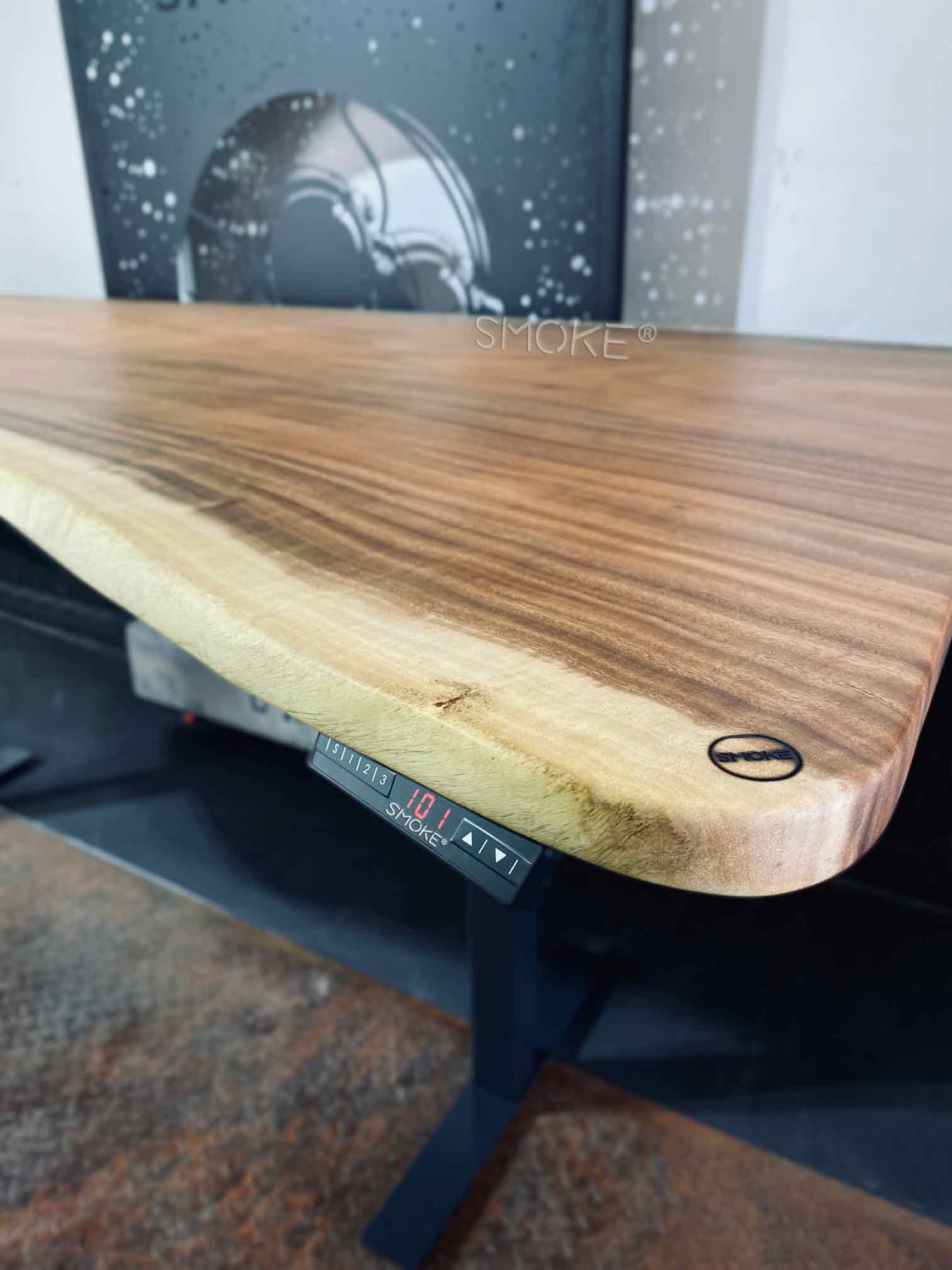 Live edge Suar wood Study Table
Our Services
SuarWoodTable.com customised the table for work desks, co-working spaces and conference tables offer the richness of solid wood in distinctive wood grains, colours and sizes that are created with the finest craftsmanship.
All our solid wood slabs are hand-picked by our Singapore artisanal wood working team and meticulously crafted while striving for a live edge finish.
We cater to custom specifications and uphold the highest quality of workmanship.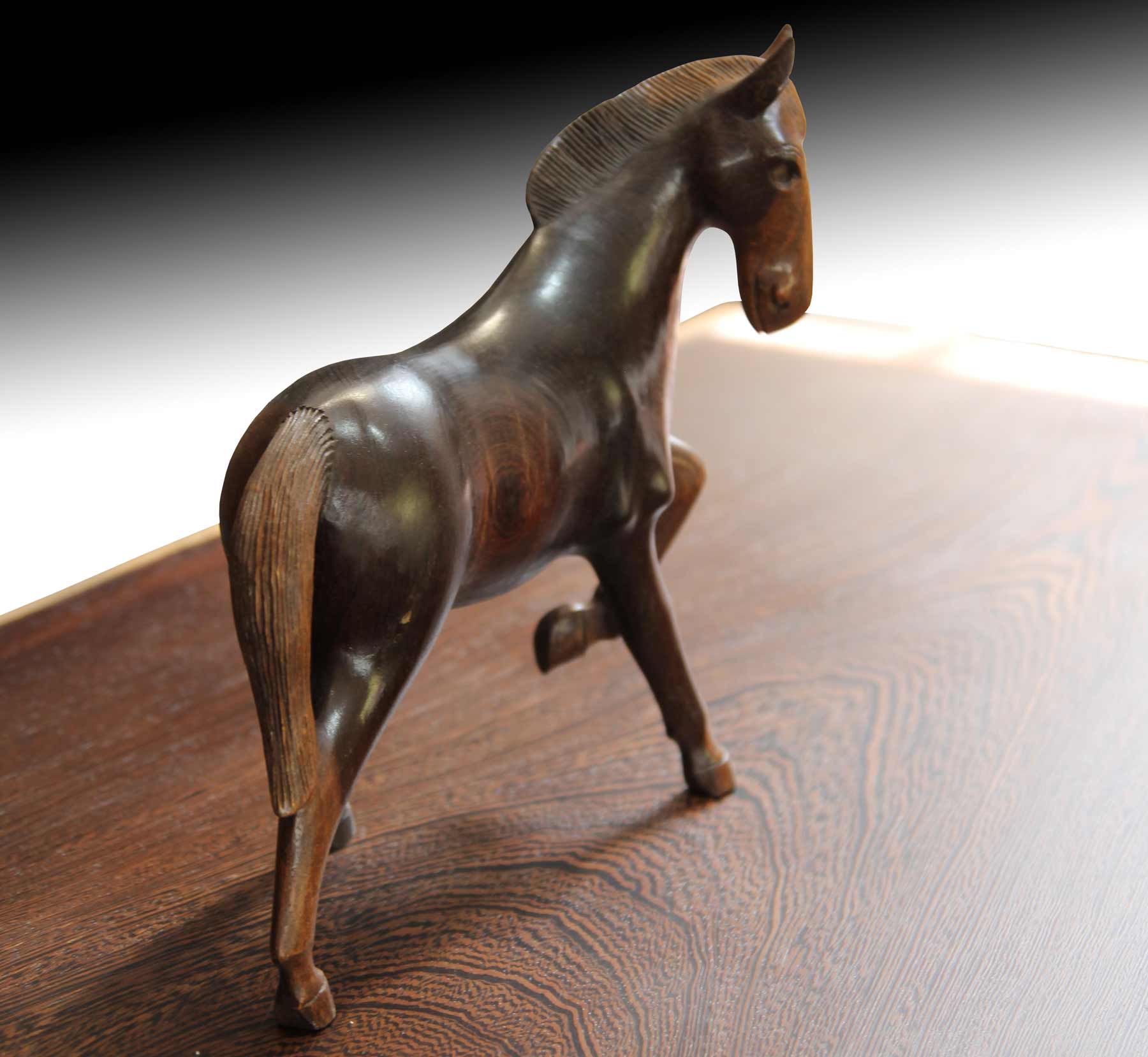 Why SuarWoodTable.com?
You choose us to create your desired solid Wood Table or study desk.
You will be getting an exclusive end product which is entirely unique to you as our workmanship and the wood grains do not allow for identical products to be created
Our design consultant will walk you through the process of wood selection and size recommendation.

Natural organic slabs are handpicked to be uniquely designed and custom made individually.
We preserve and protect the wood slab naturally by using a tough and durable water-based coating.
Interested on our Services?
Send Us an Inquiry or Commission Request via our contact page.