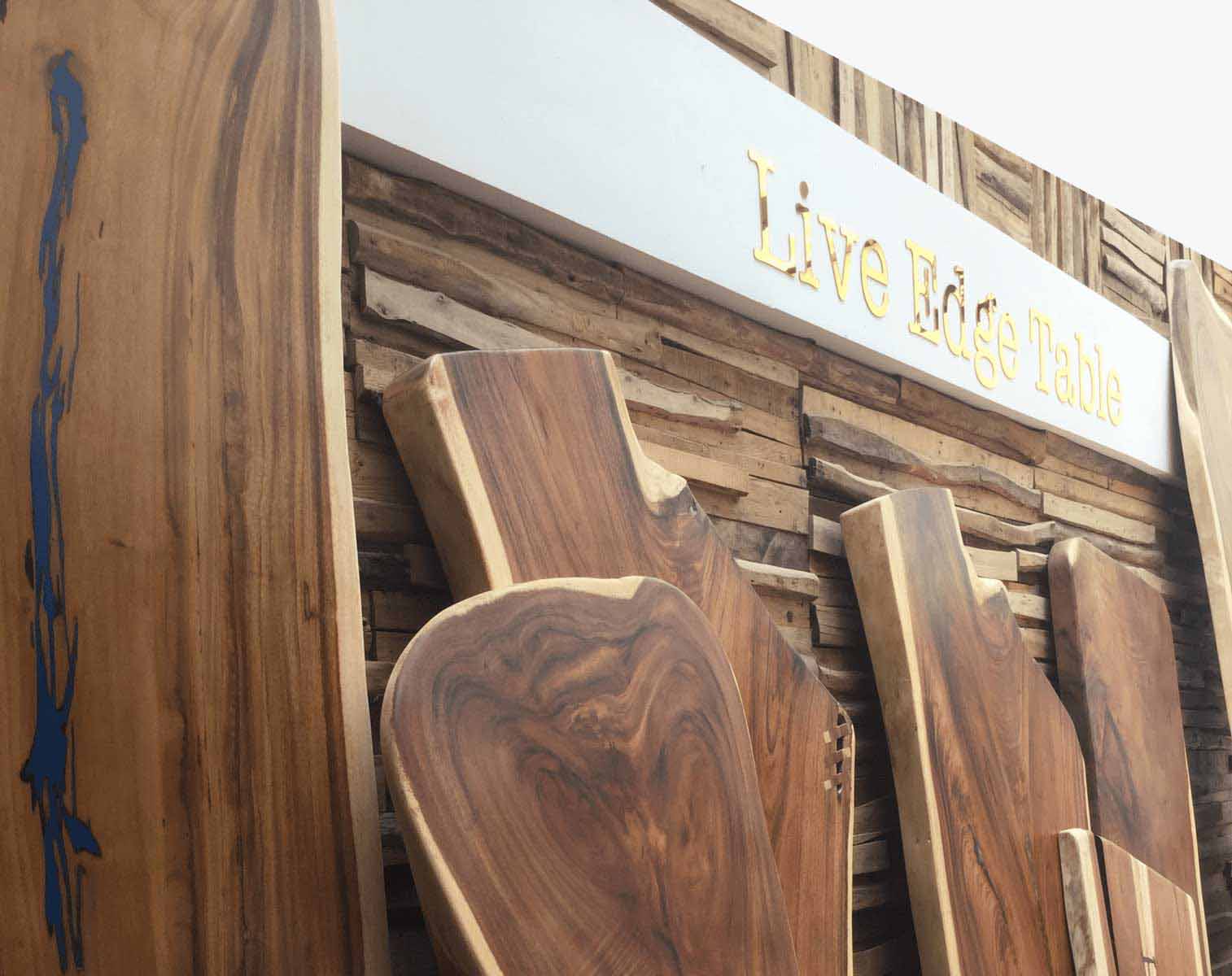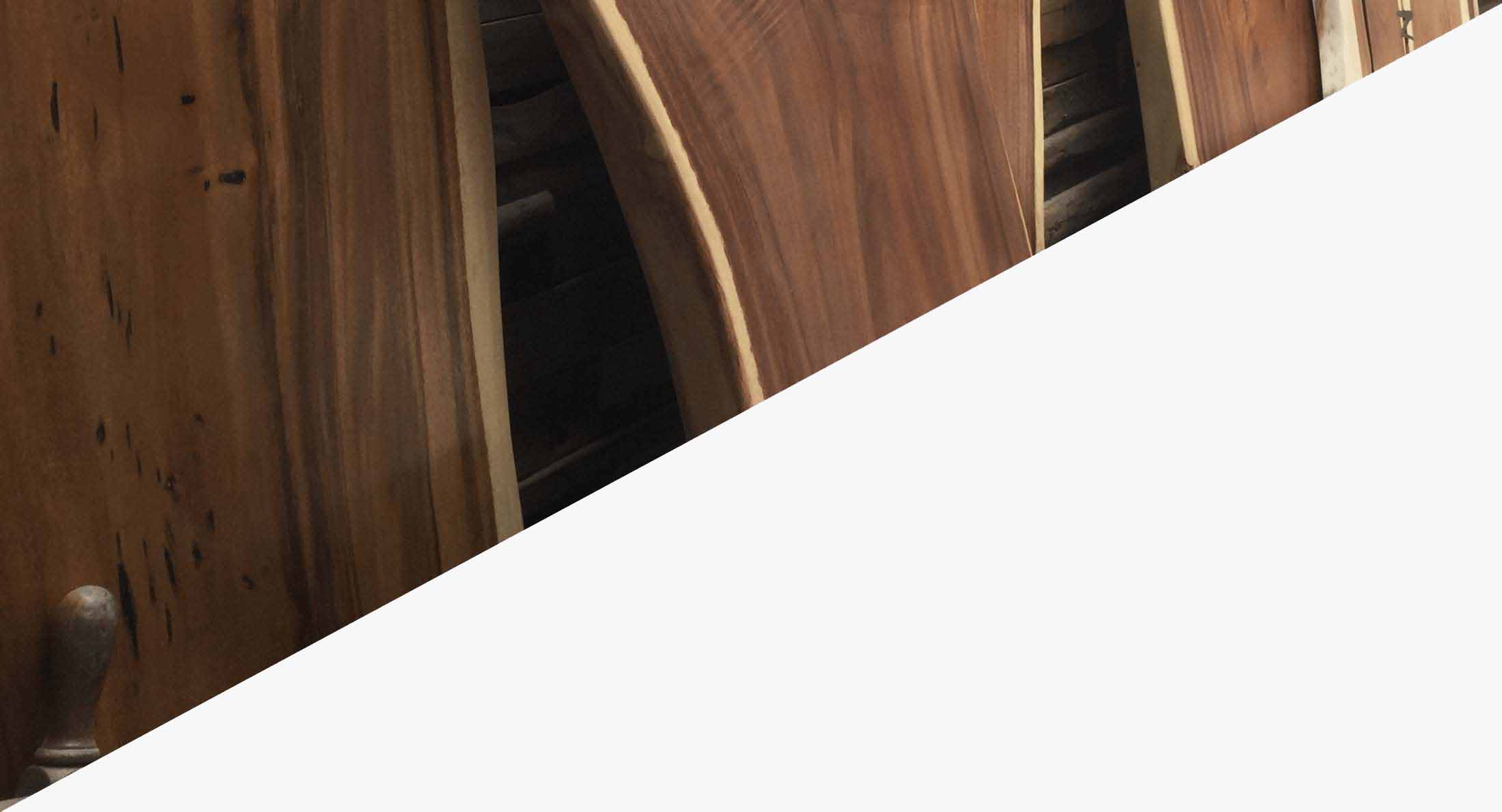 The Wood working process
From plain slab to Bespoke Artpiece
Every one of our pieces starts as a slab, created from a slice of a tree trunk. These trees speak through the grain of their wood. But it is difficult to read their stories, especially for an untrained eye.
We keep an extensive inventory of the logs with a focus on figured wood grain. Once selected we make repeated parallel cuts until all boards are freed. We do not cut the bark edges off as to leave the natural "Live Edge" intact.
Each individual piece of wood is hand selected and evaluated by its size, natural shape, thickness, colour, characteristics of the grain, texture, figure and structural integrity.
The selected slab is then designed with art in mind and sculpted by hand with unwavering passion. Through its unique lines and curves, the live edge grain conveys the captivating story of its life.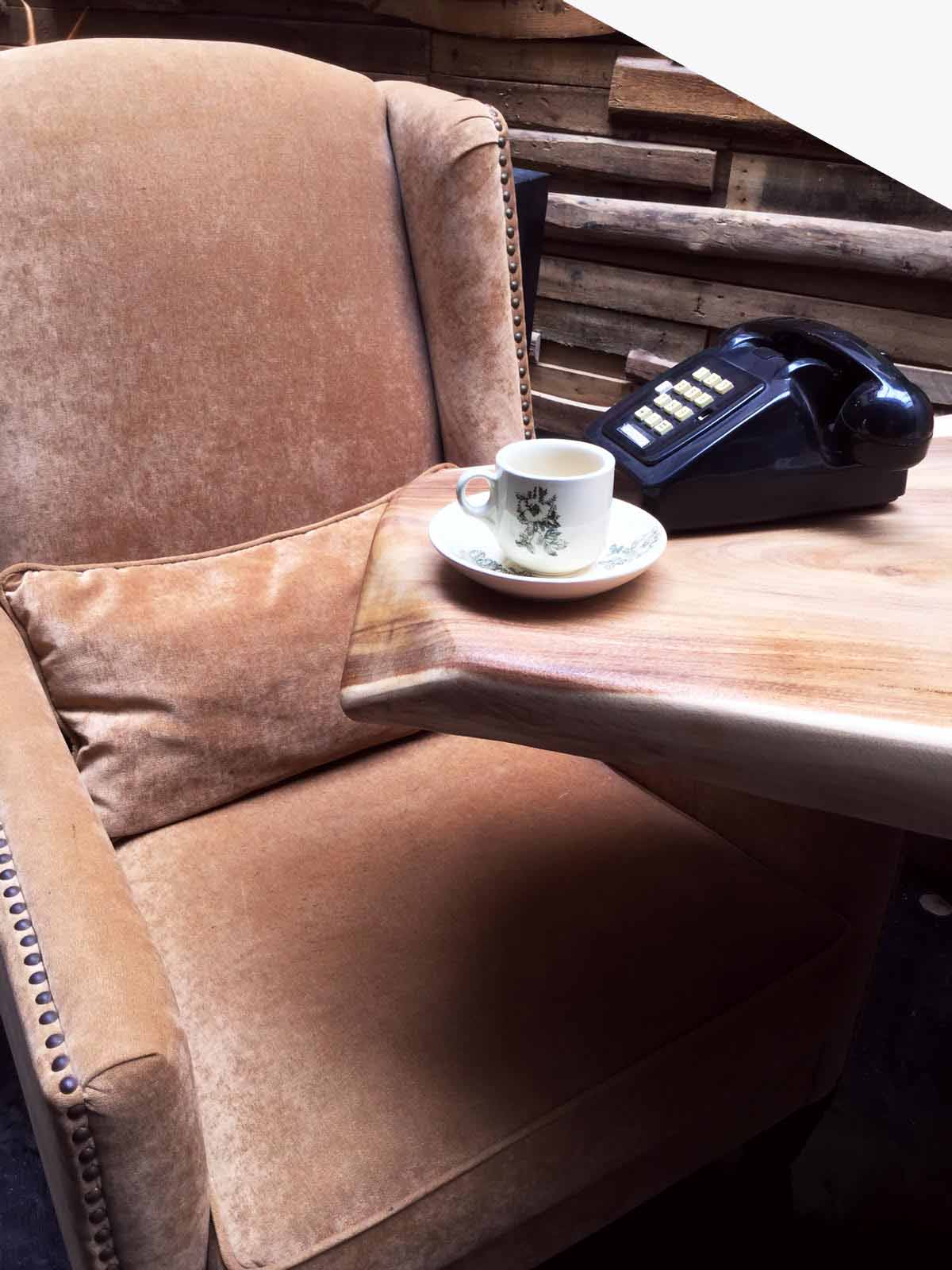 Singapore Suar Wood
What sets us apart from the rest?
Suarwoodtable.com owns the largest customised collection of single piece solid wood slabs / Reclaimed Wood gallery in Singapore, featuring a wide range of bespoke furniture that is exquisitely handcrafted. We strive to provide exceptional art and experiences through artisanal and unconventional furniture. Many choices of solid wood slabs for selection and display. Showcasing an array of our artistically crafted solid wood designer furnitures and also solid suar wood tables.
One of our specialisation includes authentic solid wood live-edge furniture and suar wood table. Which retains the organic and natural solid wood look and feel of the wood. We are also pioneer in our Shou Sugi Ban technique ( charring), bringing uniquely charred furniture to our customers. With many years of experience in bespoke woodworking, our skilled team prides in creating artisanal and quality furnitures.
We do have a wide array of unconventional and unique masterpieces of live edge tables. Our Live Edge tables are inspired from the idea of trying to maintain the organic form of the wood as much as we can. However, should you prefer a more conventional table, we will be more than willing to have it custom made according to the tastes and preferences of our customers. Our prices are very much affordable and highly competitive.
We believe that our unique and elegant designer furniture allows us to stand out from conventional wood products and companies. From just a creative visual or idea to a complete and final product, each and every piece of our furniture undergoes a delicate, long and detailed process to provide the best for our clients.
As a label owned by SMOKE® Singapore which brought the Shou Sugi Ban technique and uniquely charred furniture to Singapore, our Suarwoodtable.com label is dedicated to always bringing new and uniquely designed art to our customers. We strive to enhance people's idea of artistic furniture with our line of organic and artisanal furniture.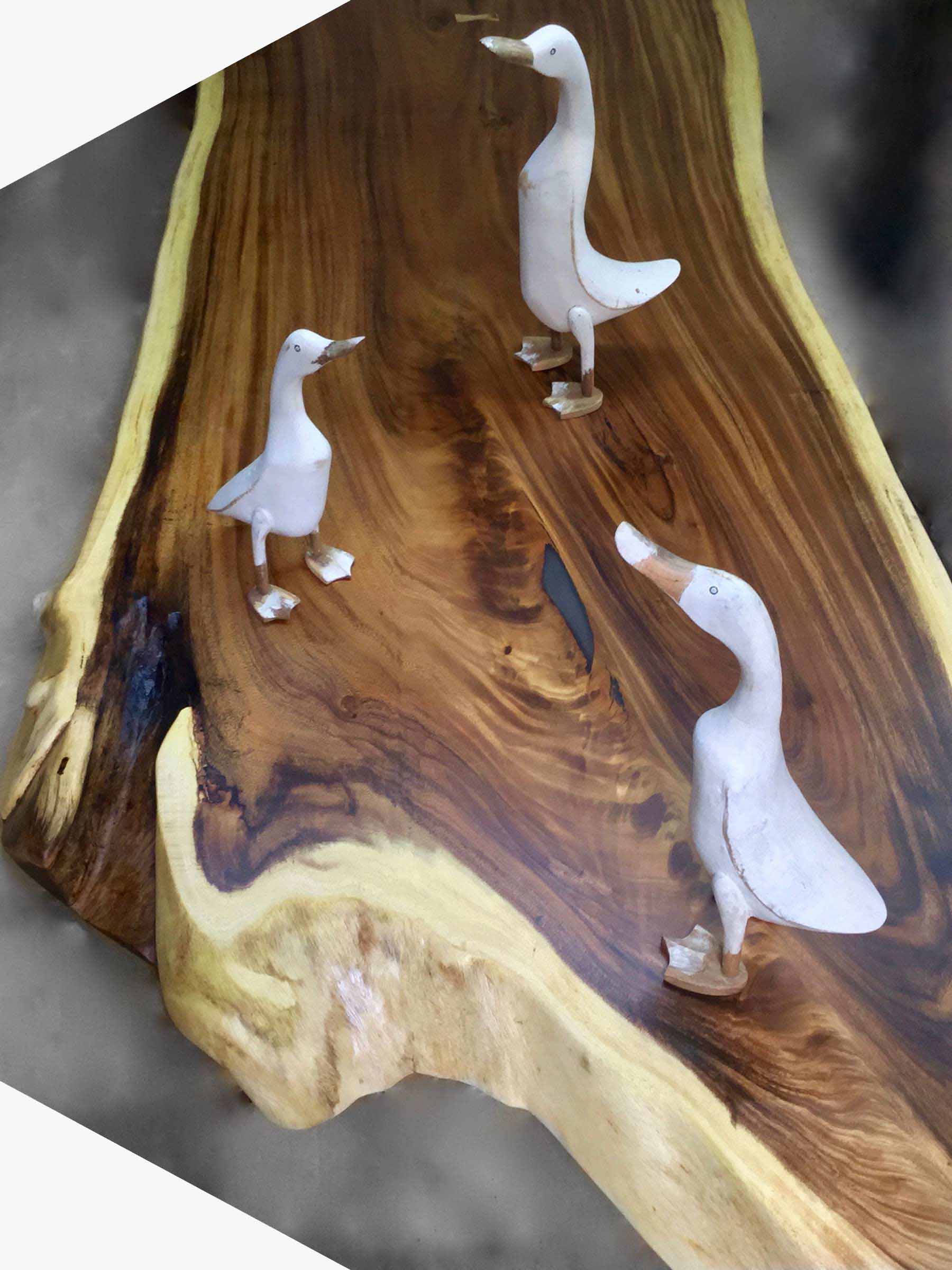 Artistic Vision
and Commitment
We build tables that celebrate simplicity and the natural beauty of wood and iron.
Live Edge is the new black in furniture. As well aged logs are a rarity, there is a growing appreciation for live edge wood slabs used in furniture design. The sinuous lines of live edges are hard to resist. They speak of fluidity in nature and grace in parallel grain lines that meander in river-like patterns.
They represent bold strokes in a singular sweep – the larger the piece the more striking. Put a slab in a room and it dominates the scene, completely taking it over.