Wooden Coffee Tables
Coffee tables are meant to enchant your living spaces. Skillfully, delicately crafted and design. We uses Singapore reclaimed African Mahogany wood, South American Walnut wood and Suar wood for our coffee tables project. These produces extremely unique wood grains and there are no two pieces that are alike. With combinations of unique and organic reclaimed hardwood tabletop designs also streamline wooden pencil legs, hand welded custom design steel legs, our tables are artistic and suited for all occasion.
Natural Suar Wood Coffee Tables Handcrafted in Singapore
Our live edge Suar Wood coffee tables also enable us to create a sense of the natural world indoors. As most city-dwellers live in dense and concrete Singapore apartments, fostering a sense of nature in your living space would be dream-like. Our specialised artisanal collection will help you achieve this dream. Through our wide-ranging colour spectrum of reclaimed SUAR WOOD & MAHOGANY, also the fascinating patterns of grains, we strive to fill your homes with warmth and sheer comfort.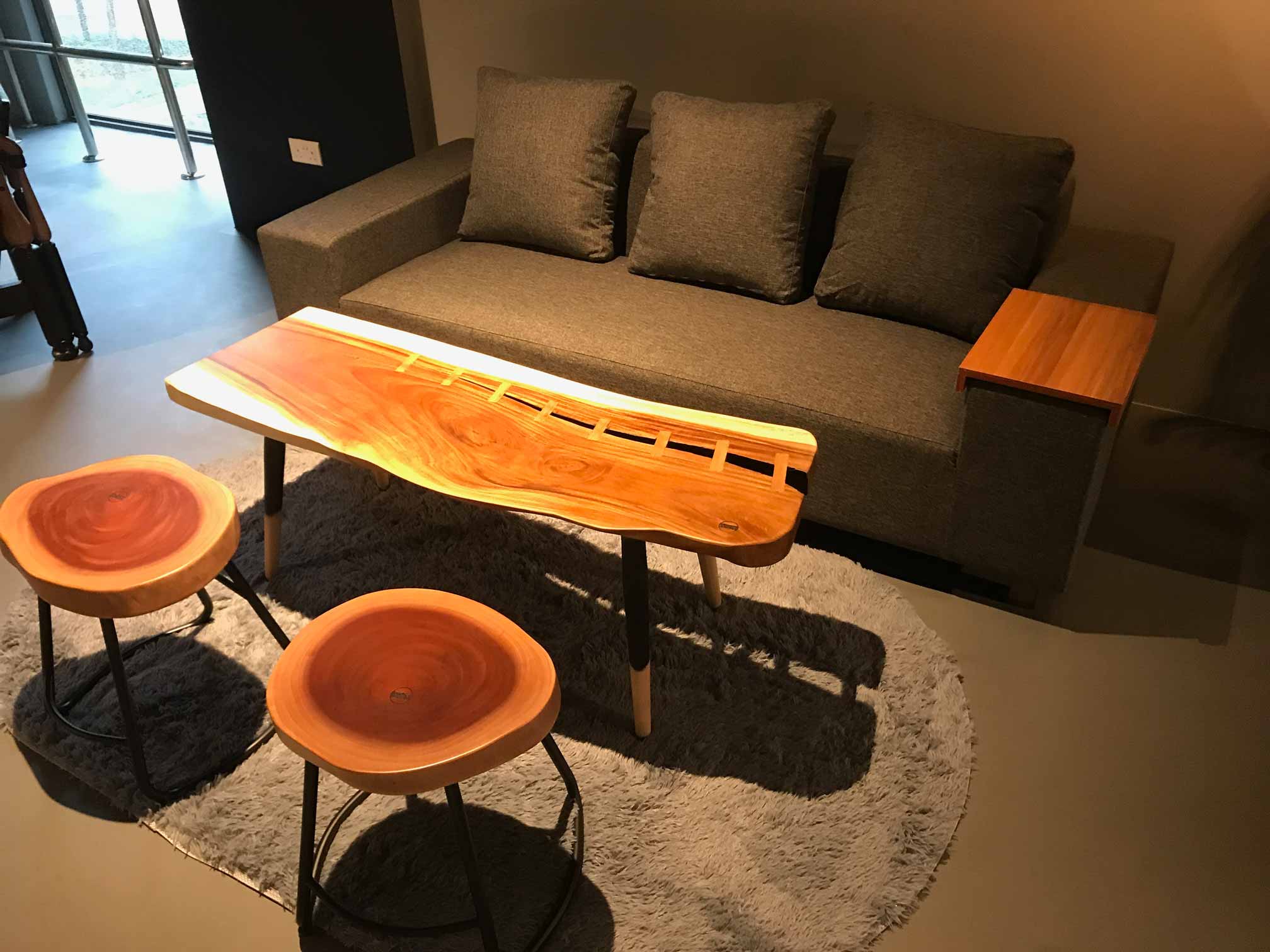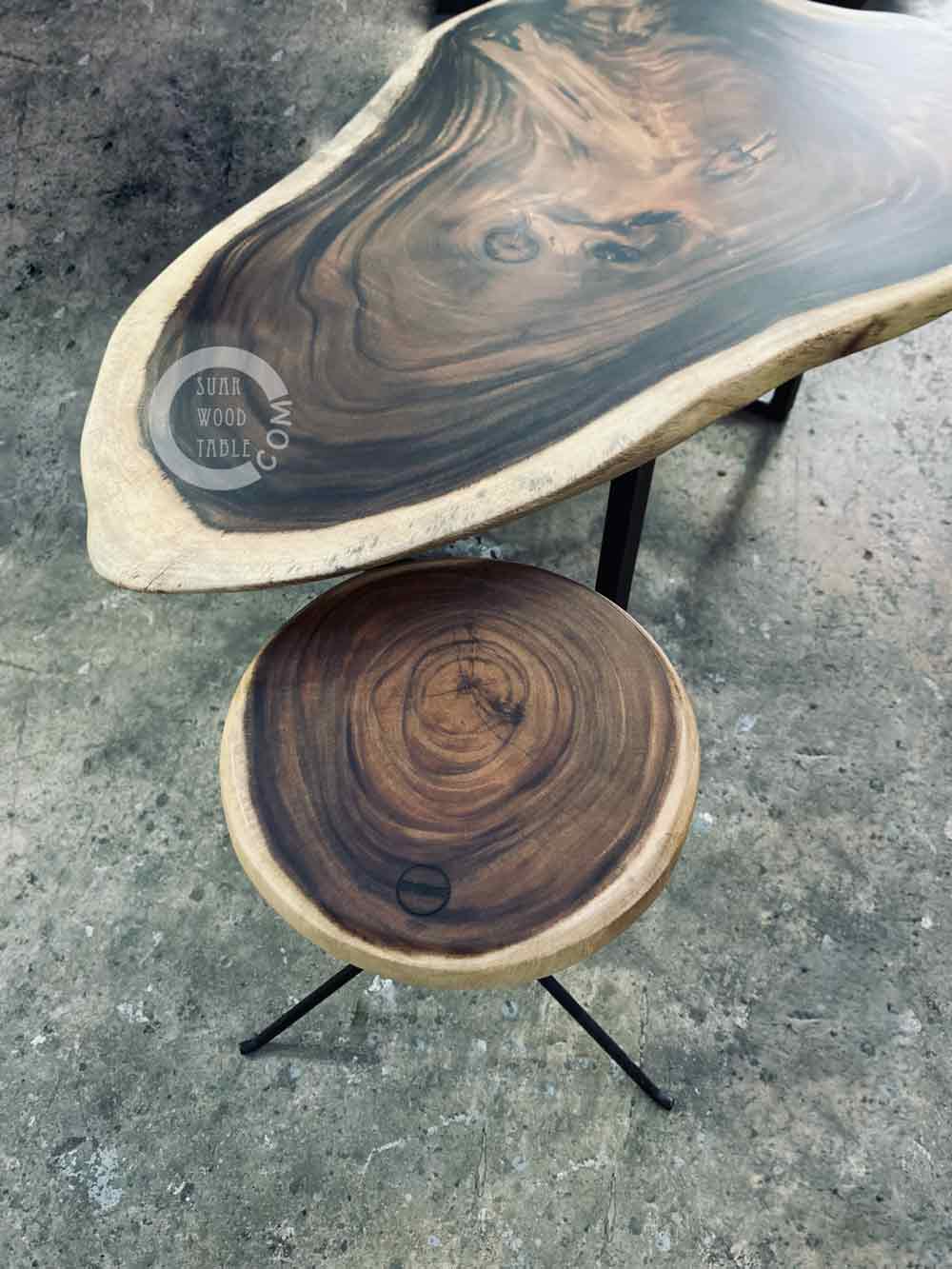 Singapore South American Walnut Wooden Coffee Table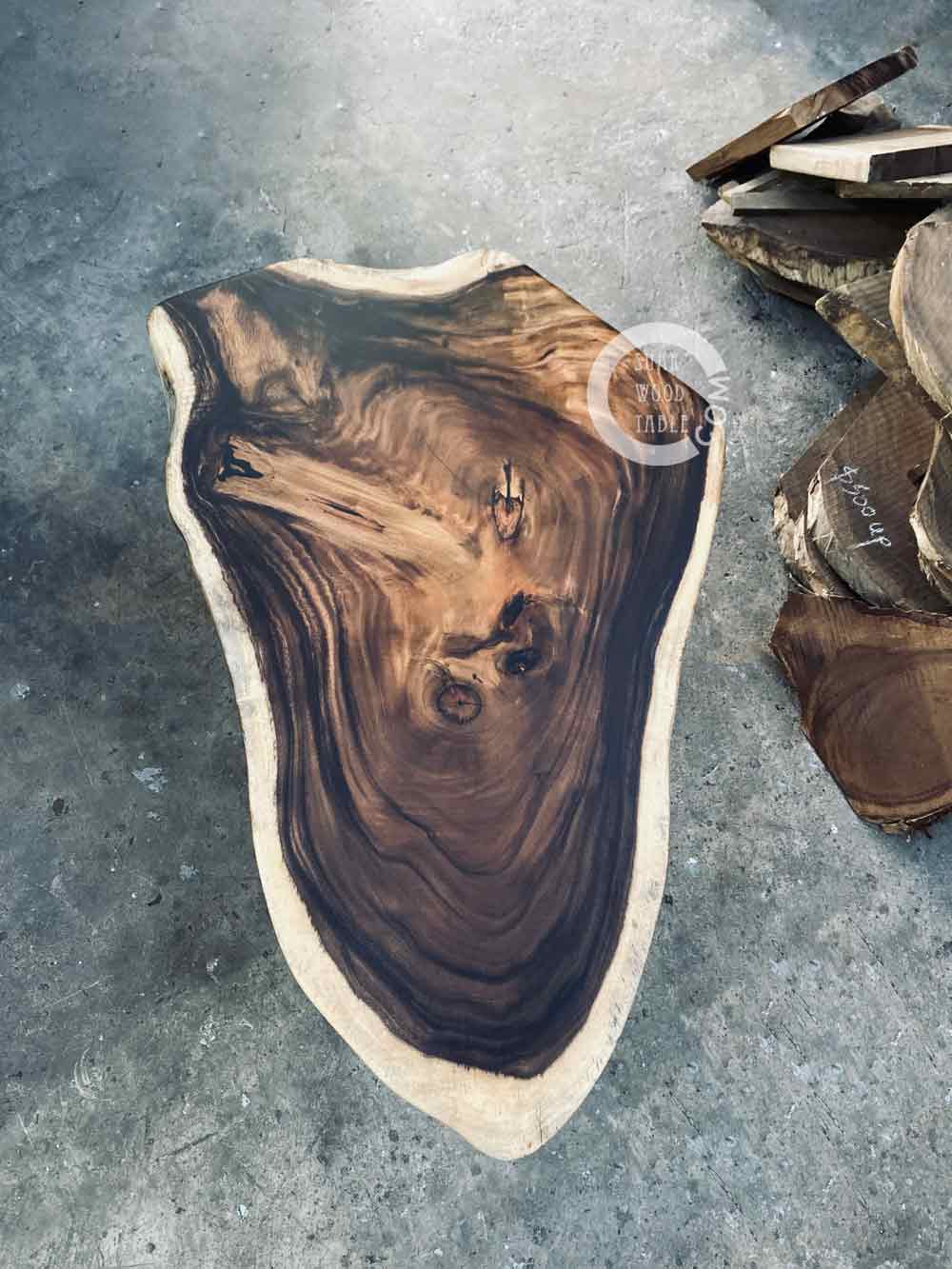 Live Edge Coffee Table using Singapore Reclaimed South American Walnut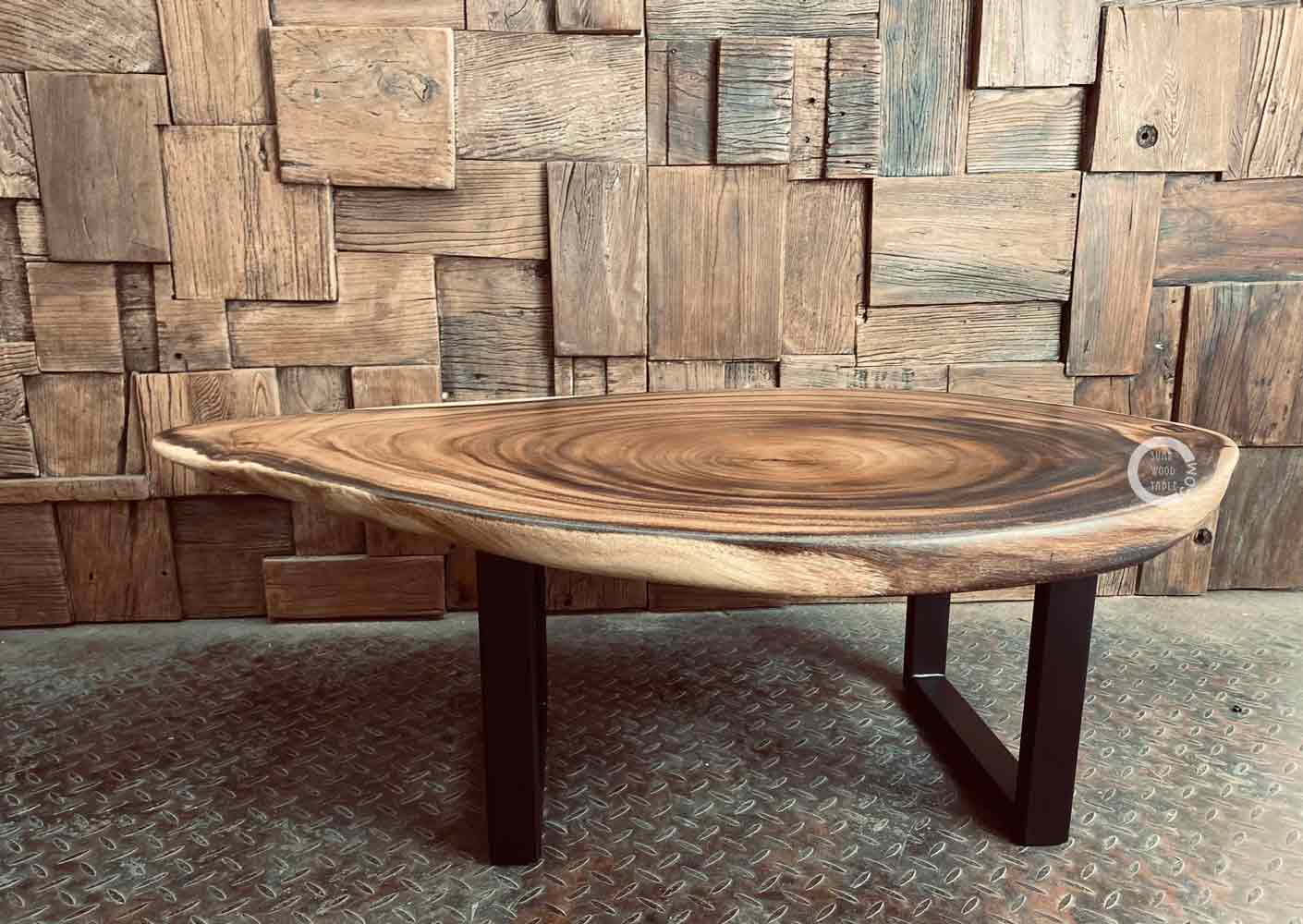 Customise Suar Wood Natural Edge Coffee Table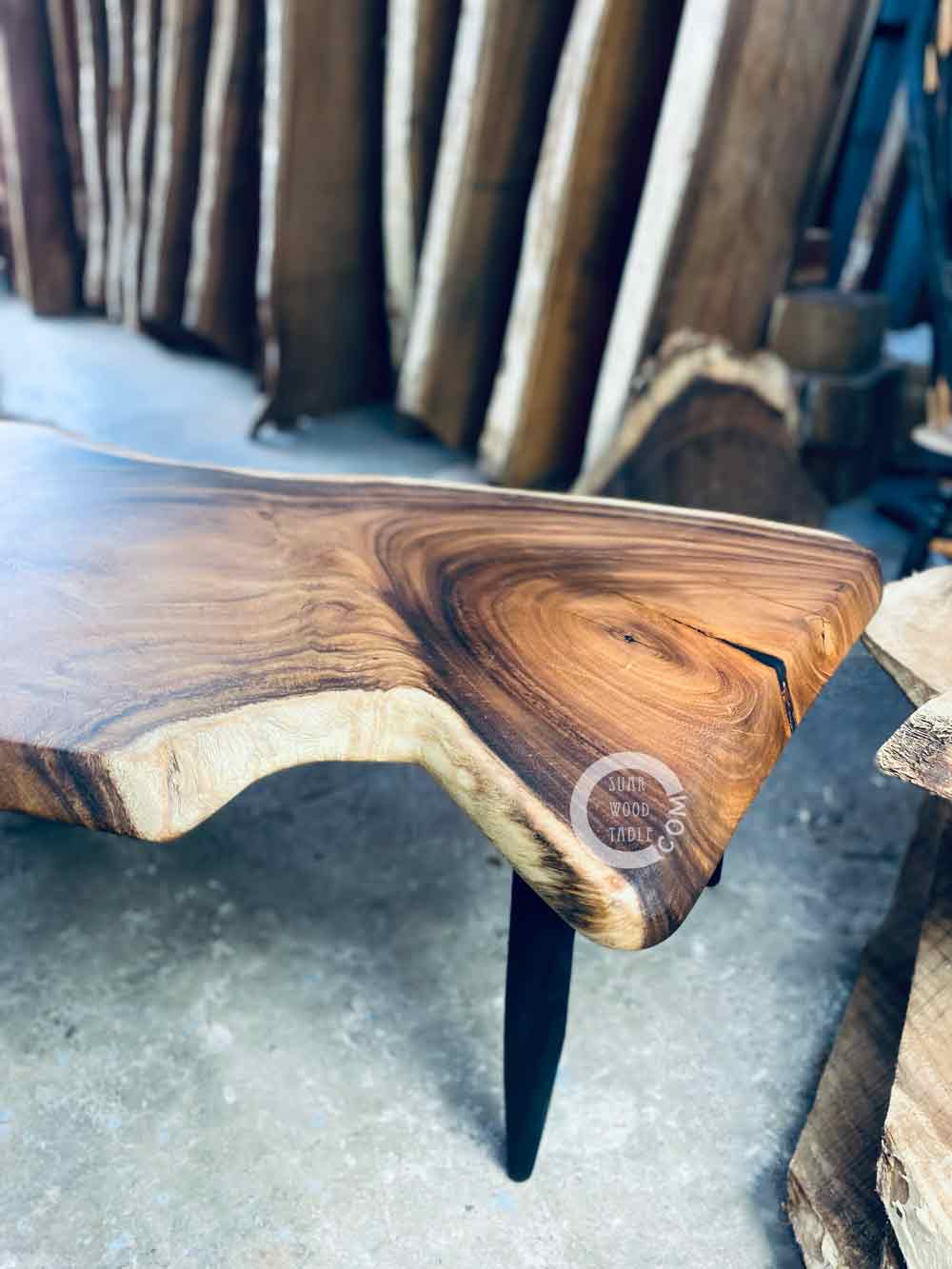 Handcrafted Wooden Coffee Table with Designer Stand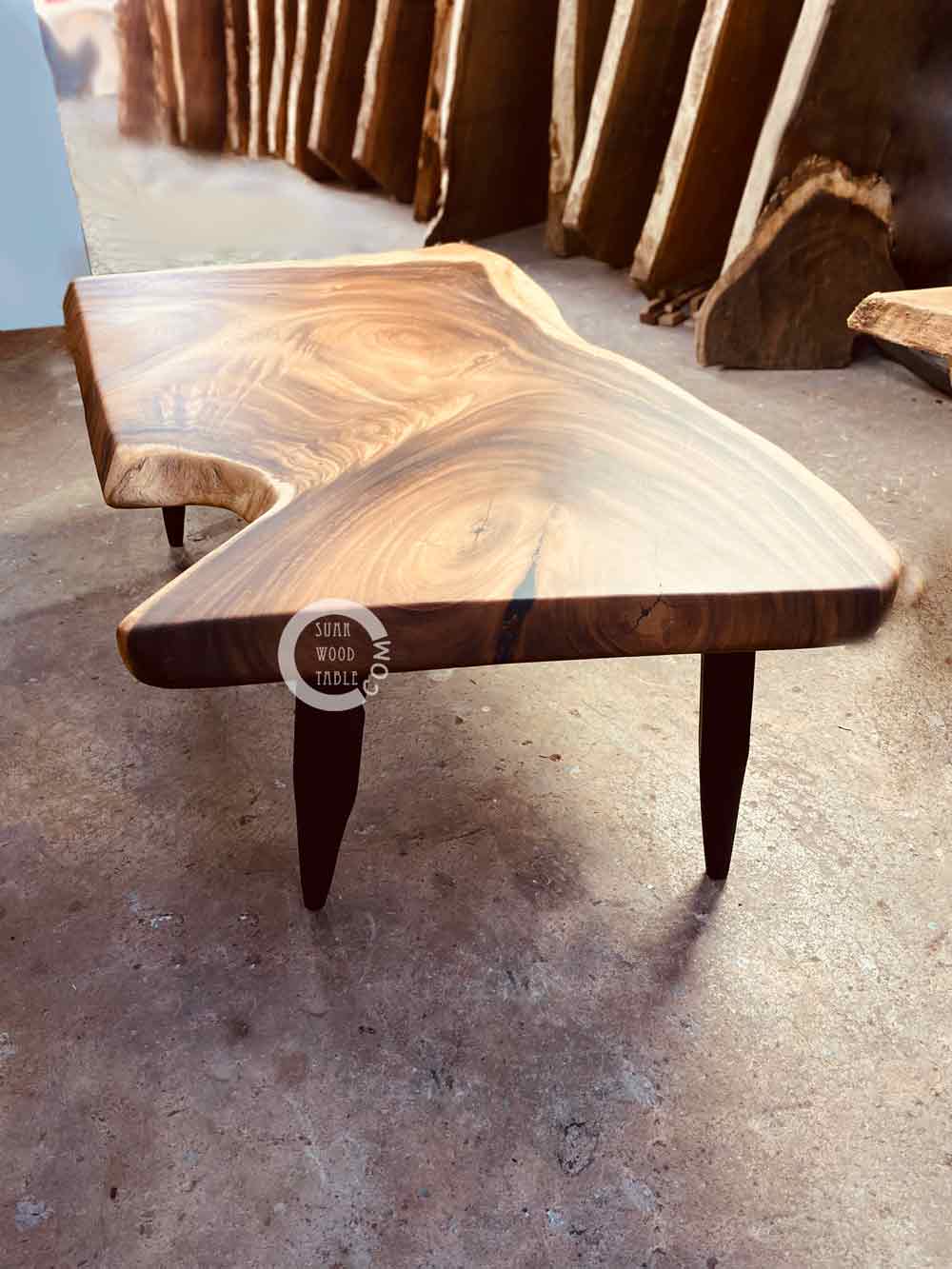 Live Edge Designer Wooden Coffee Table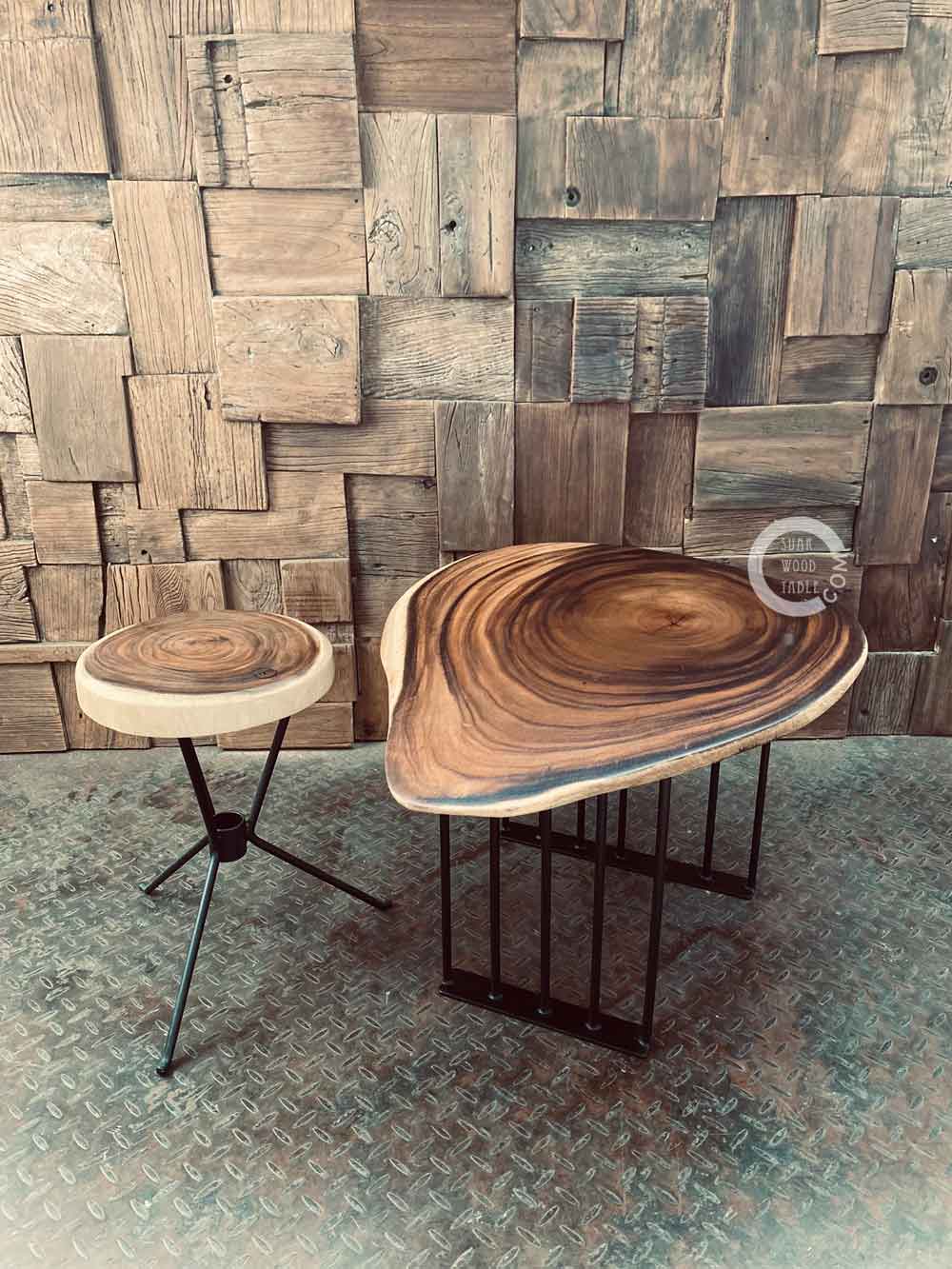 Solid Wood Coffee Table and Wooden Stool Handcrafted in Singapore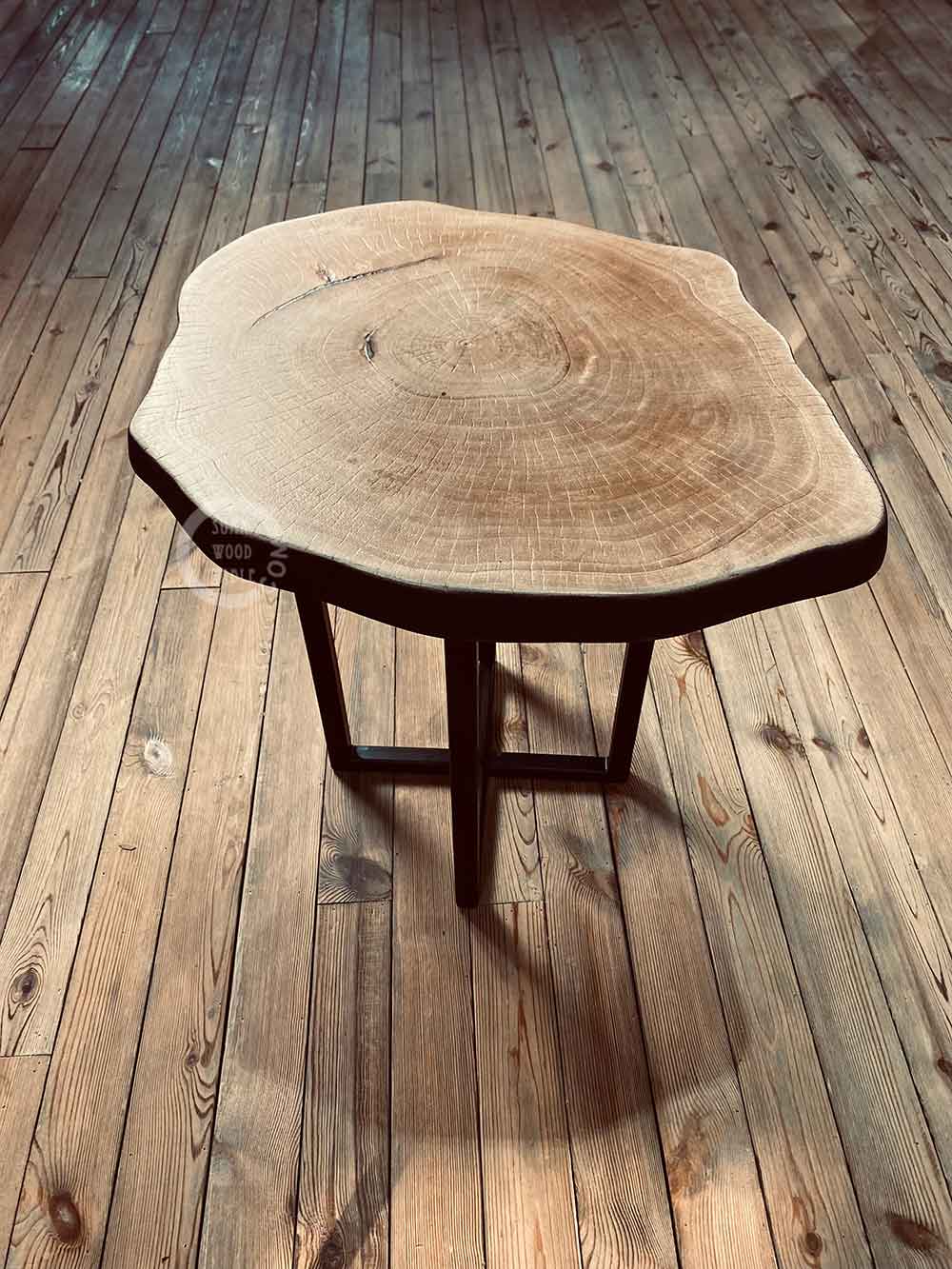 Customize Metal Stand For The Wooden Side Table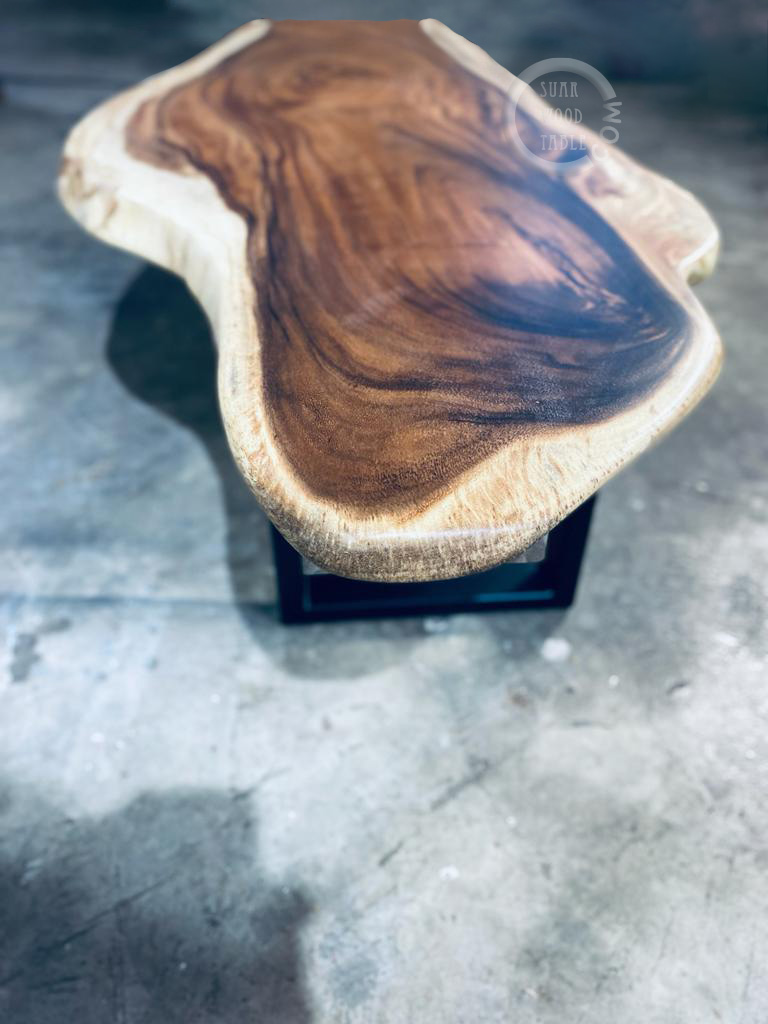 Beautiful Customise Suarwood Coffee Table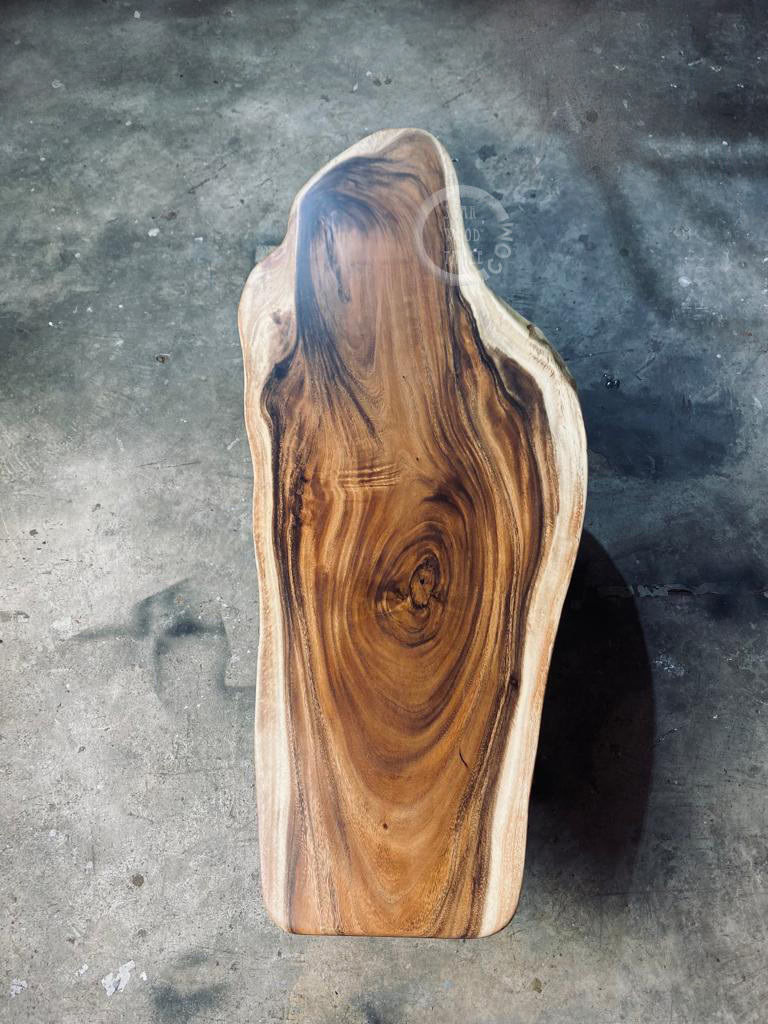 Single Slab Designer Handcrafted Coffee Table Made With Singapore Reclaimed Wood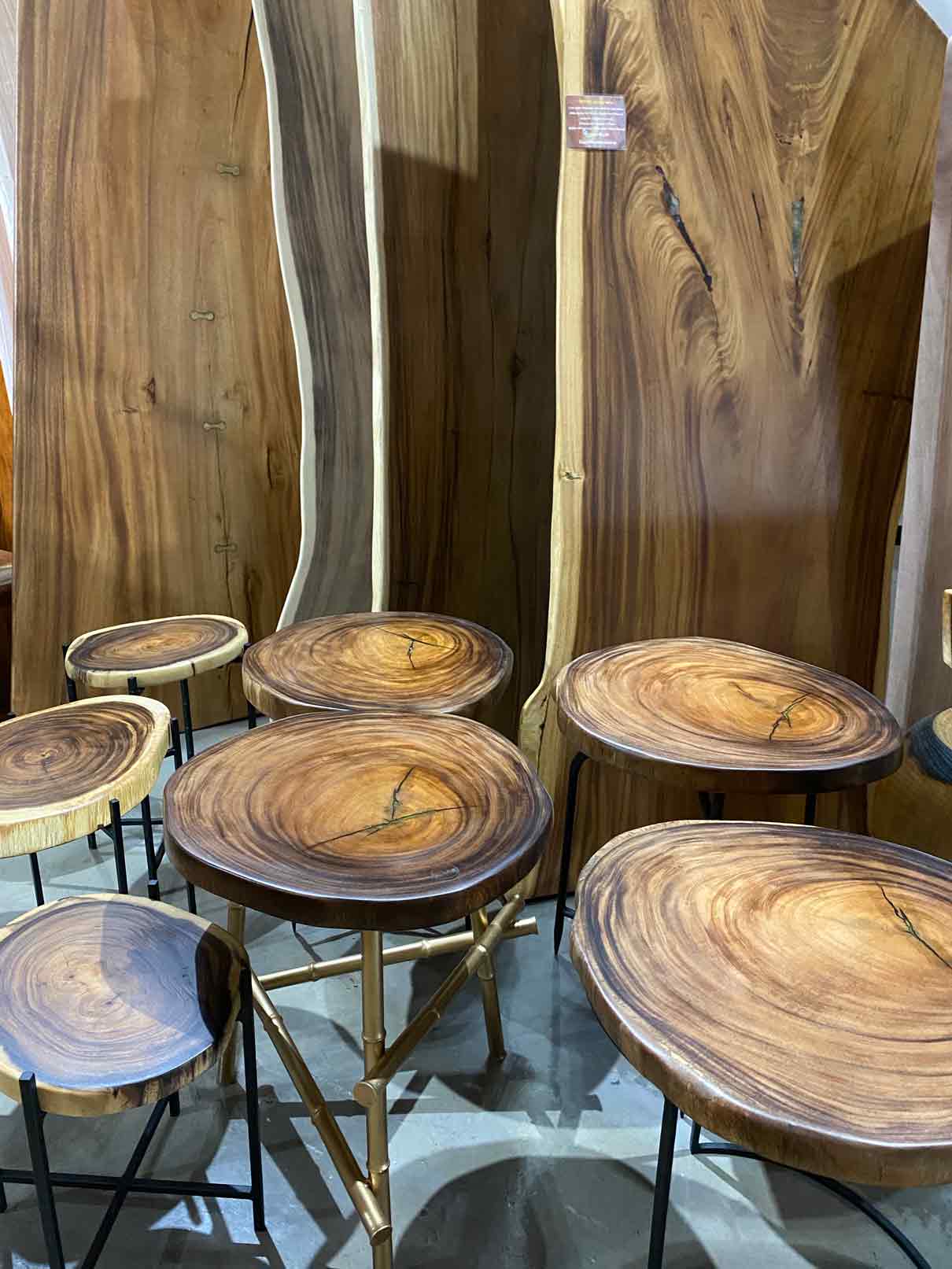 WOODEN COFFEE TABLES
RILIA DESIGNER COFFEE TABLES
The most ideal coffee table for you
If you are someone who prides in being organic or authentic, these reclaimed Suar wood & African mahogany wooden coffee tables will complement your personality. Whether you have a modern or rustic interior, our wooden coffee tables paired up with our BeSpoke Armchair will aesthetically enhance any corner of your home as they thrive in any setting. Invite seamless grace to your home by indulging in our stylish solid wood coffee tables.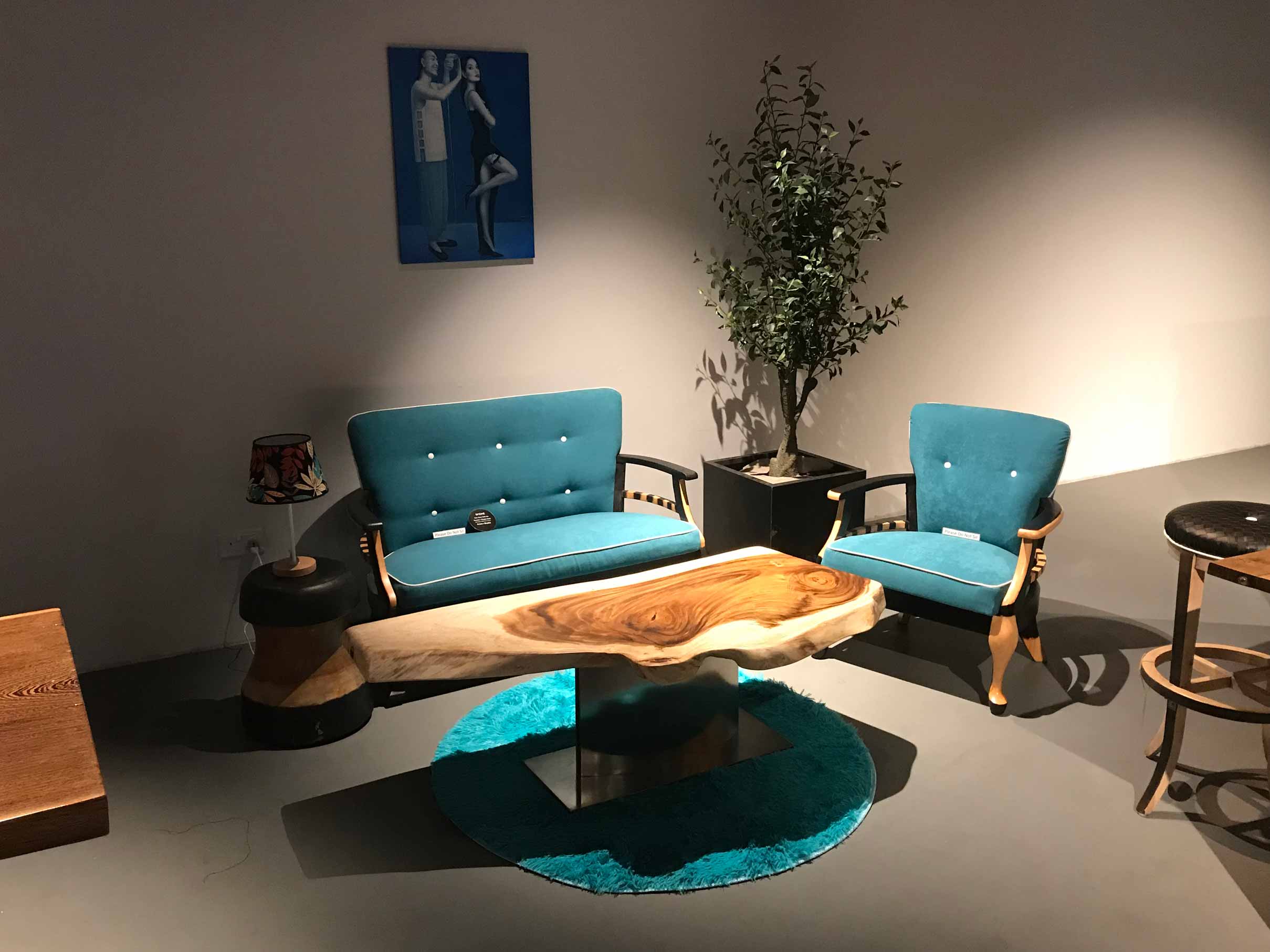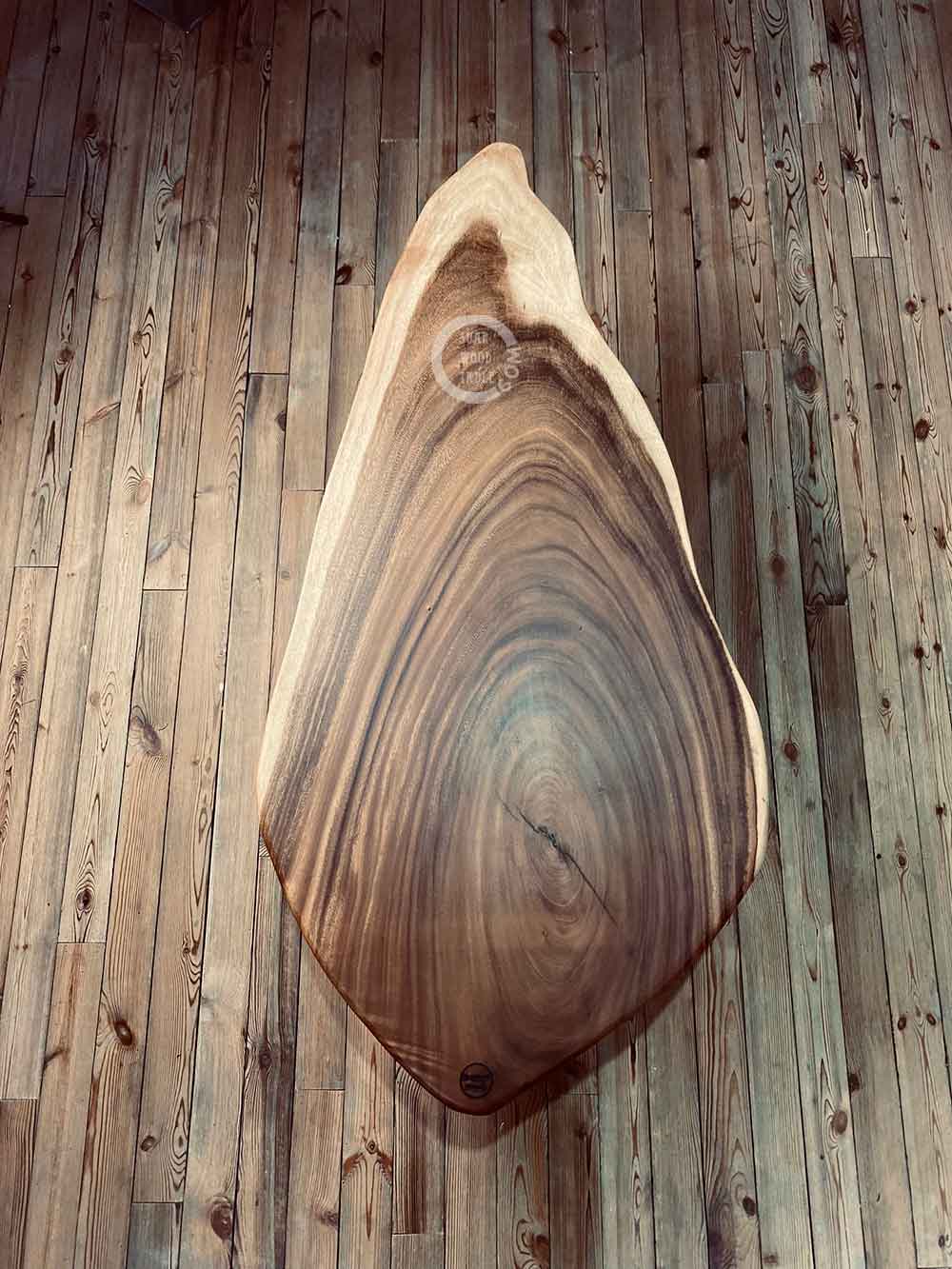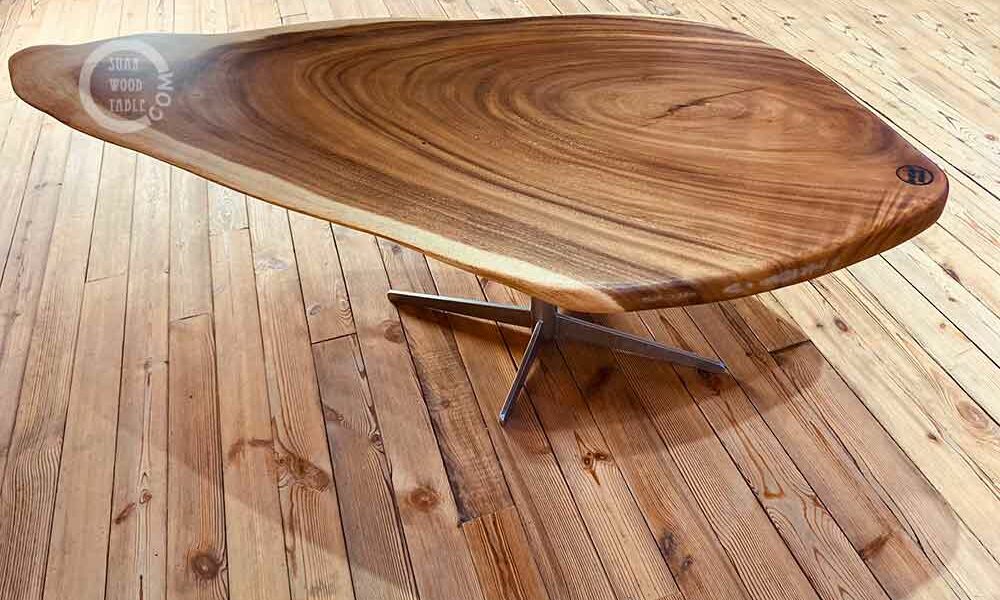 Beautifully Handcrafted Wooden Coffee Table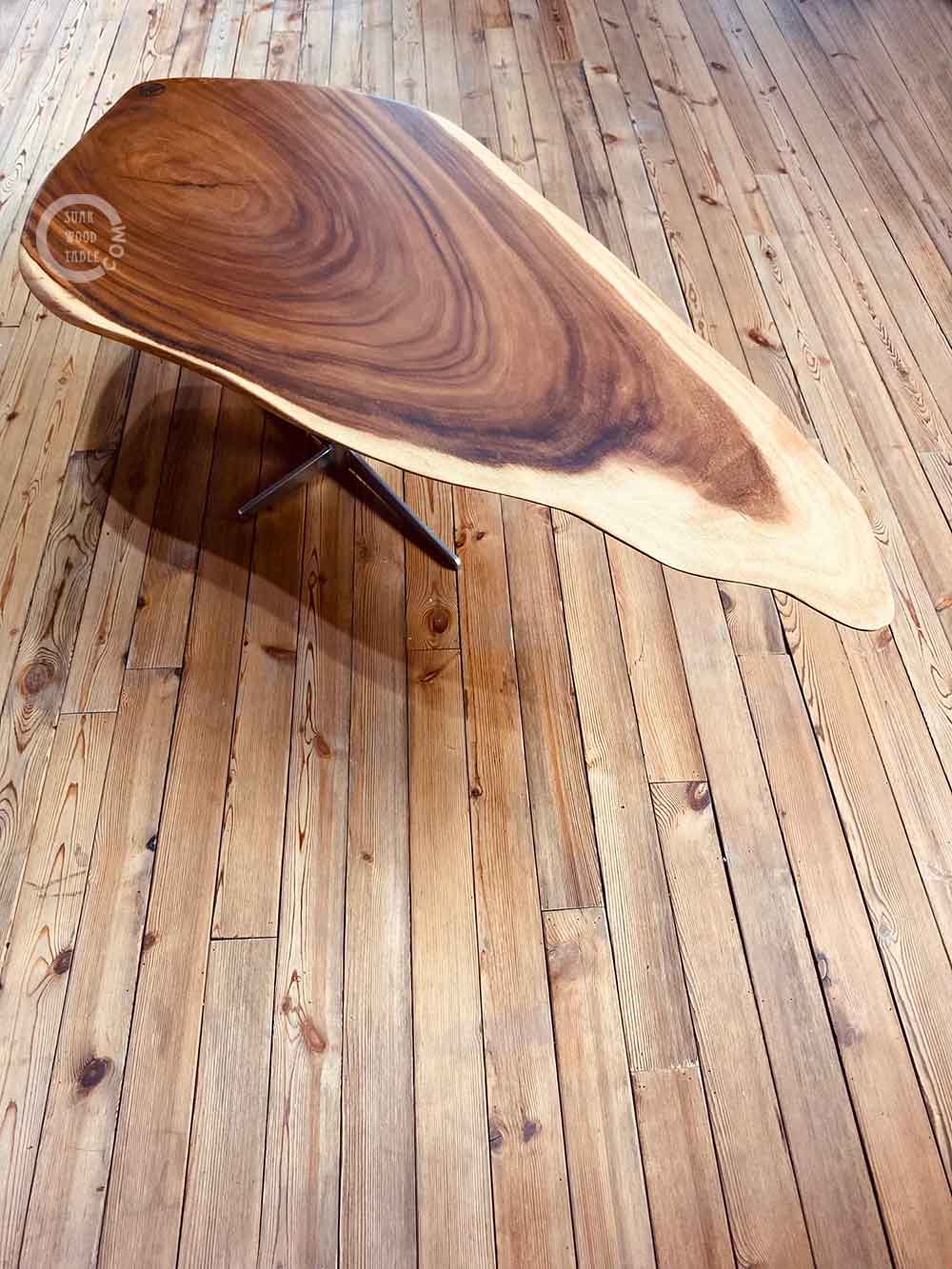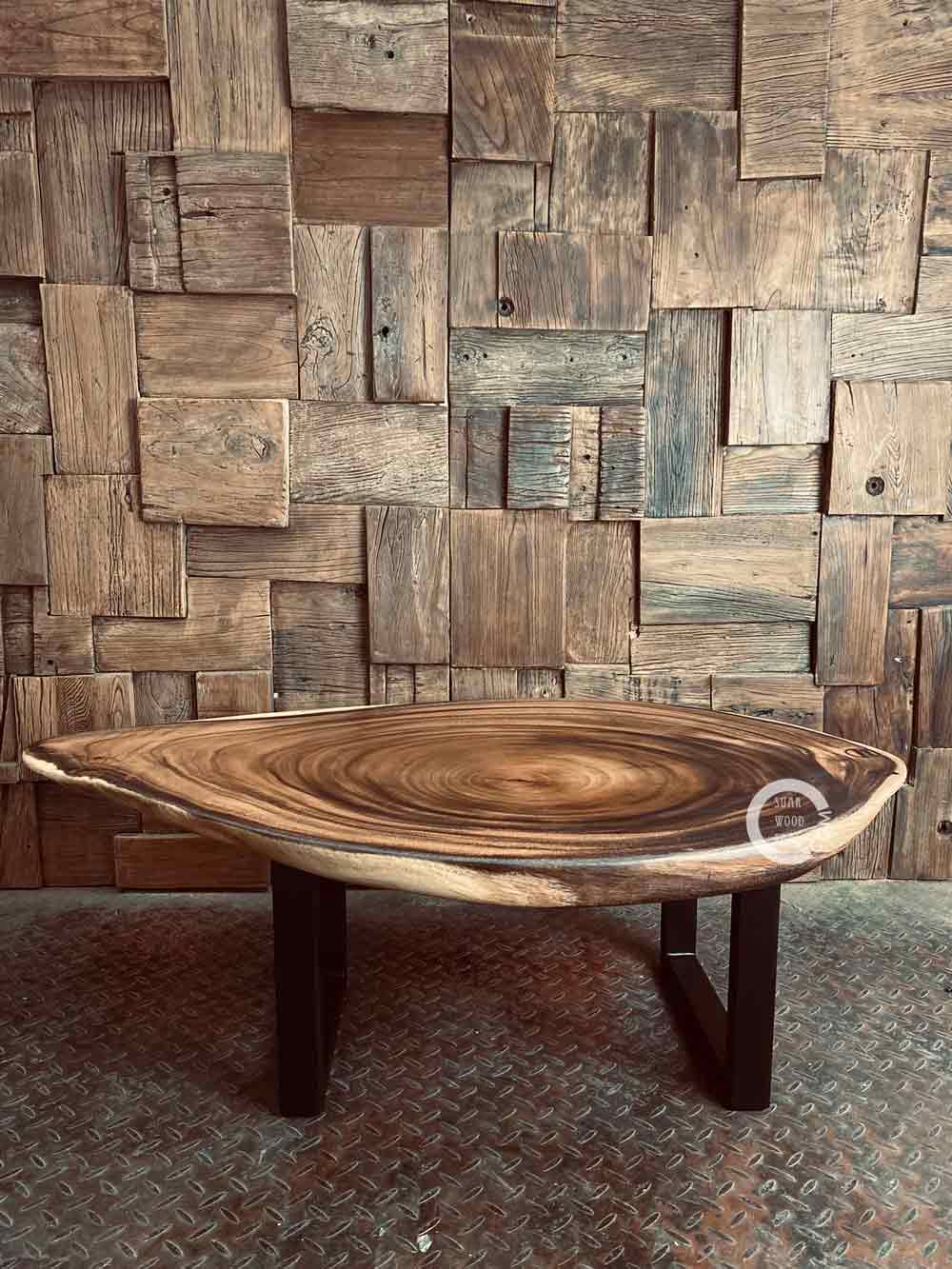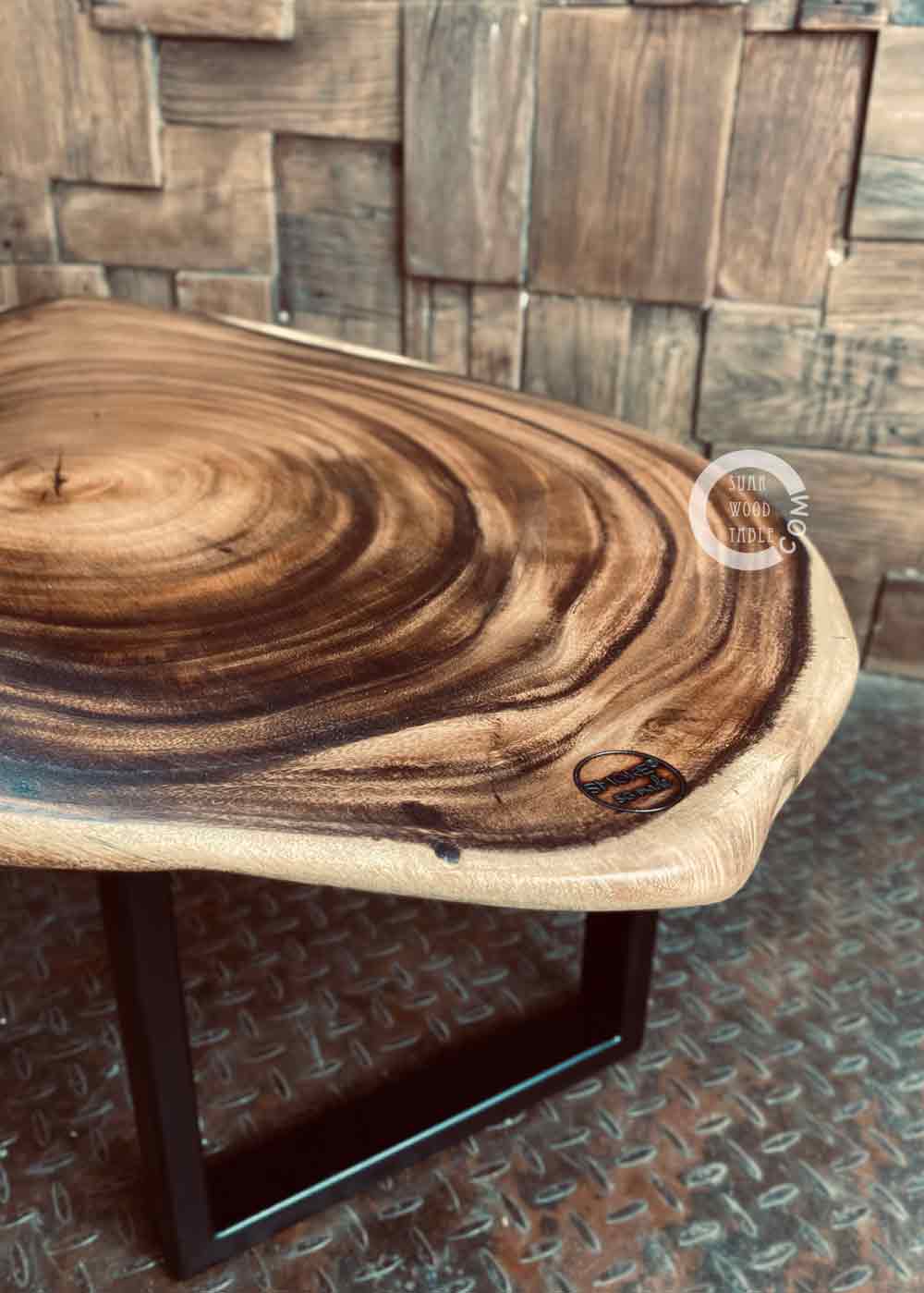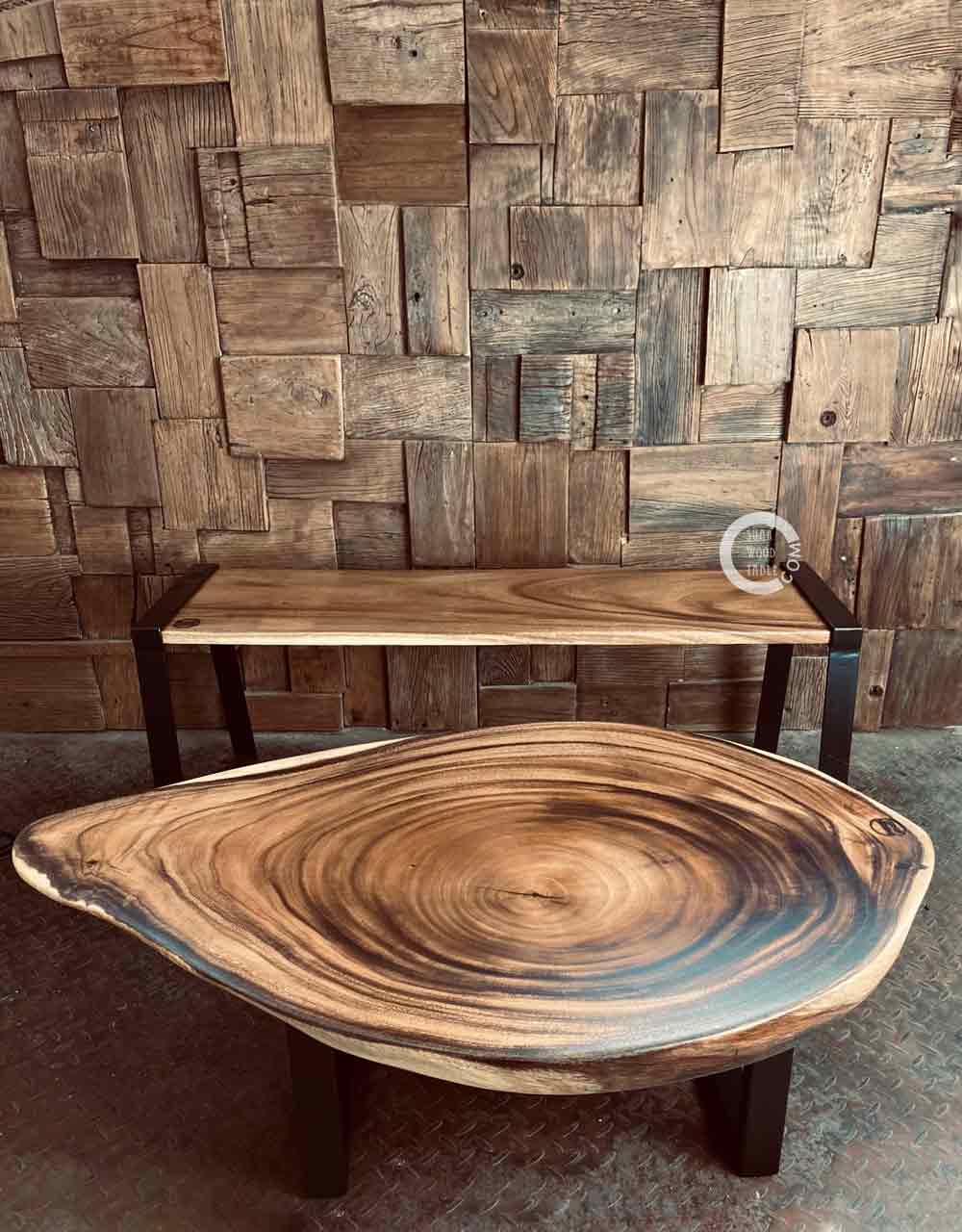 Live Edge Wooden Coffee Table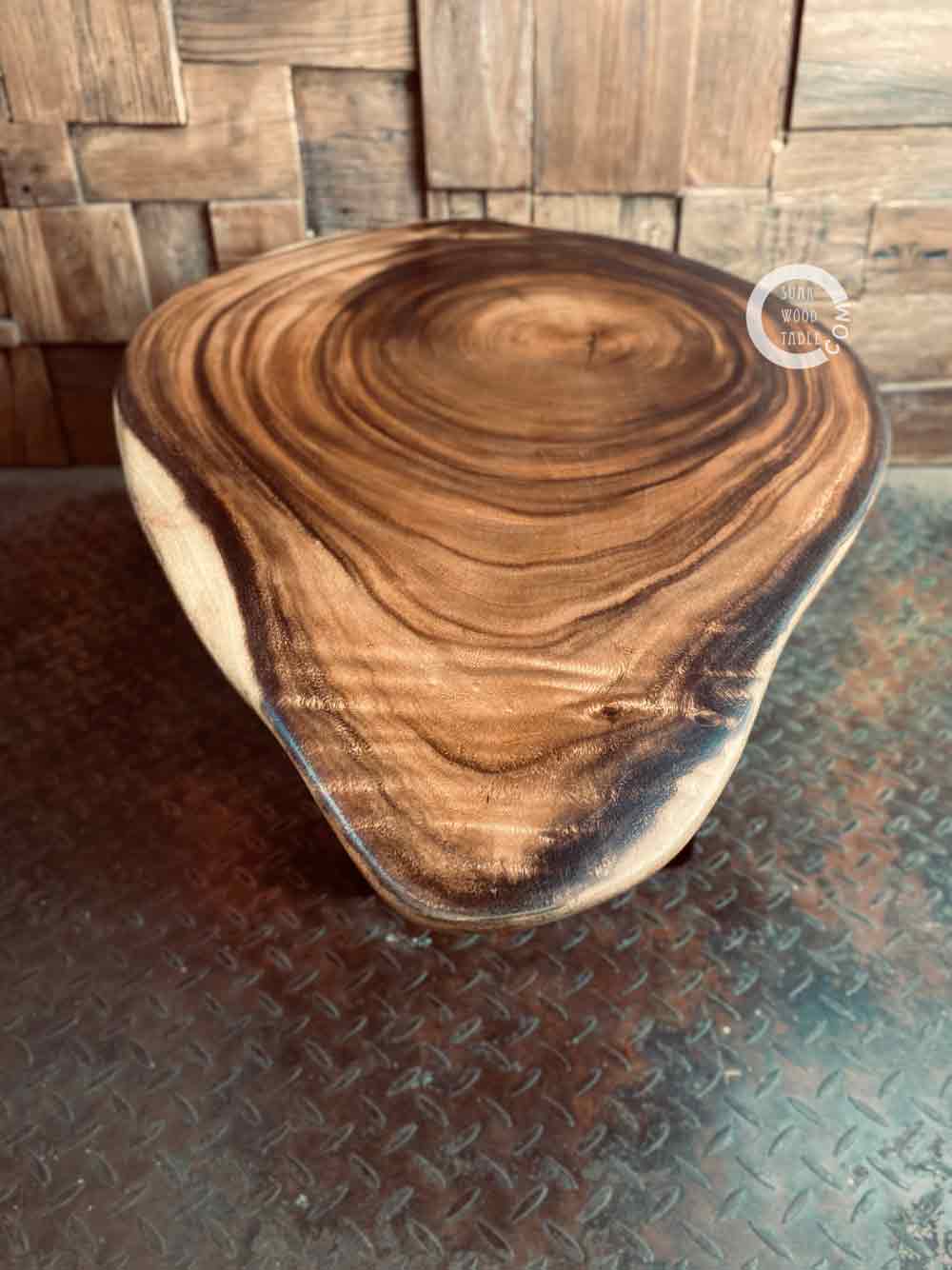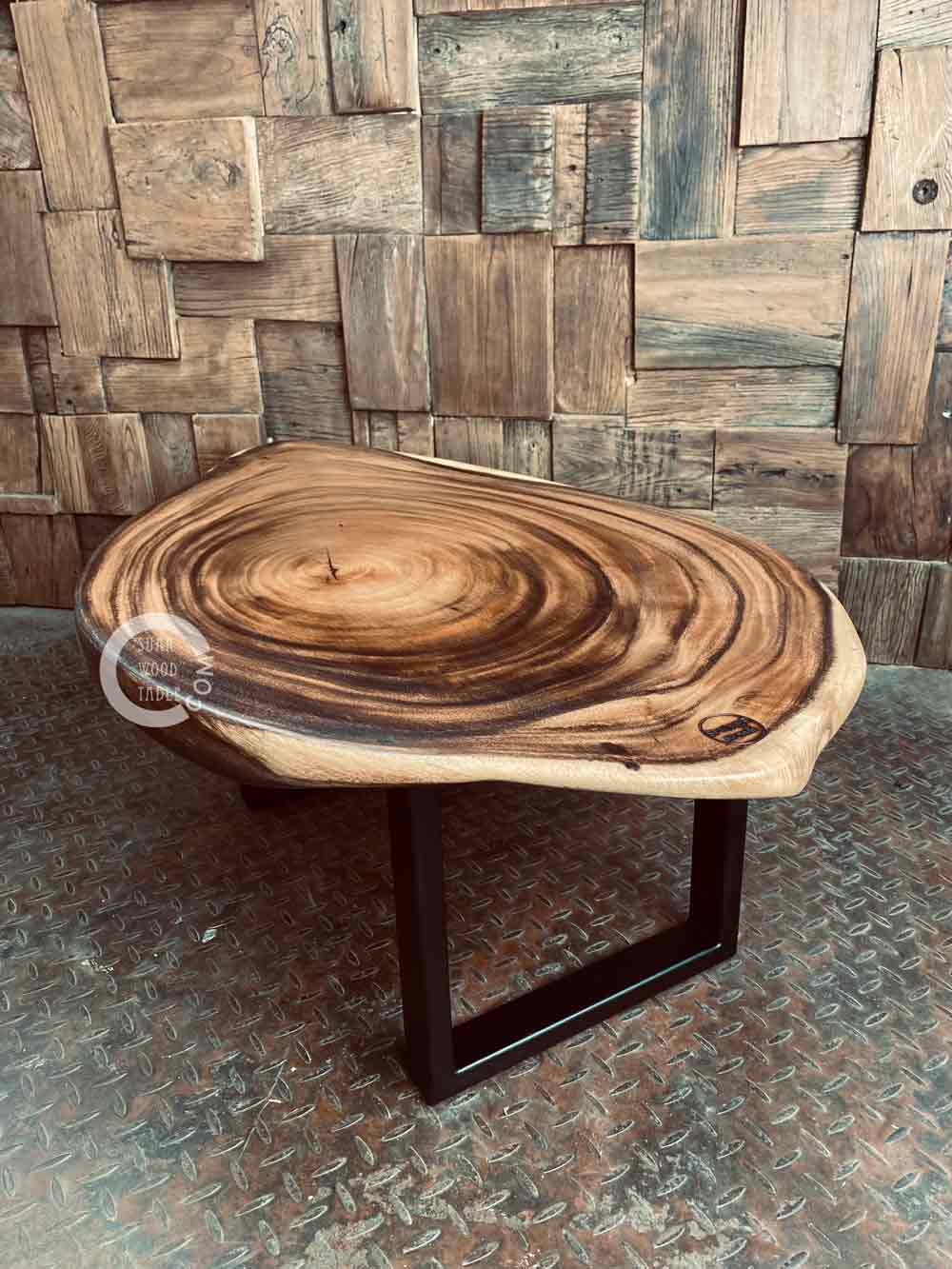 Made from Sustainable Wood
Responsibly sourced and certified, our wood is highly sustainable and hence contributes to an eco-friendly home. Singapore Reclaimed Wood is a sustainable source to craft our designer wooden coffee table, Suarwoodtable.com dedicate extra effort to utilizing recycled wood without compromising on quality as well. This effort reduces the carbon footprint and helps us fight against climate change.