100% Handcrafted
Premium Solid Wood Furniture
100% SOLID WOOD & HANDCRAFTED

Each piece of designer solid wood furniture is inspired by nature's element and countless man hours are spend to bring the ideas come to life. Handcrafting using solid wood from African Mahogany, South American Walnut, Suar Wood, Monkey Pods , Teakwood brings premium quality to our design & made in Singapore furniture.

100% SUSTAINABLE RECLAIMED SOLID WOOD

We are very selective of the material choices we make and together with our team uses sustainable solid wood from Singapore felled tree. Mindful of the land, the soil and its future beyond our own.

2328 HOURS

Estimated hours of air-drying process time for all our solid wood. Air-drying maintains the best color of your wood. Kiln-drying, although quicker, tends to even out subtle differences in solid wood tones.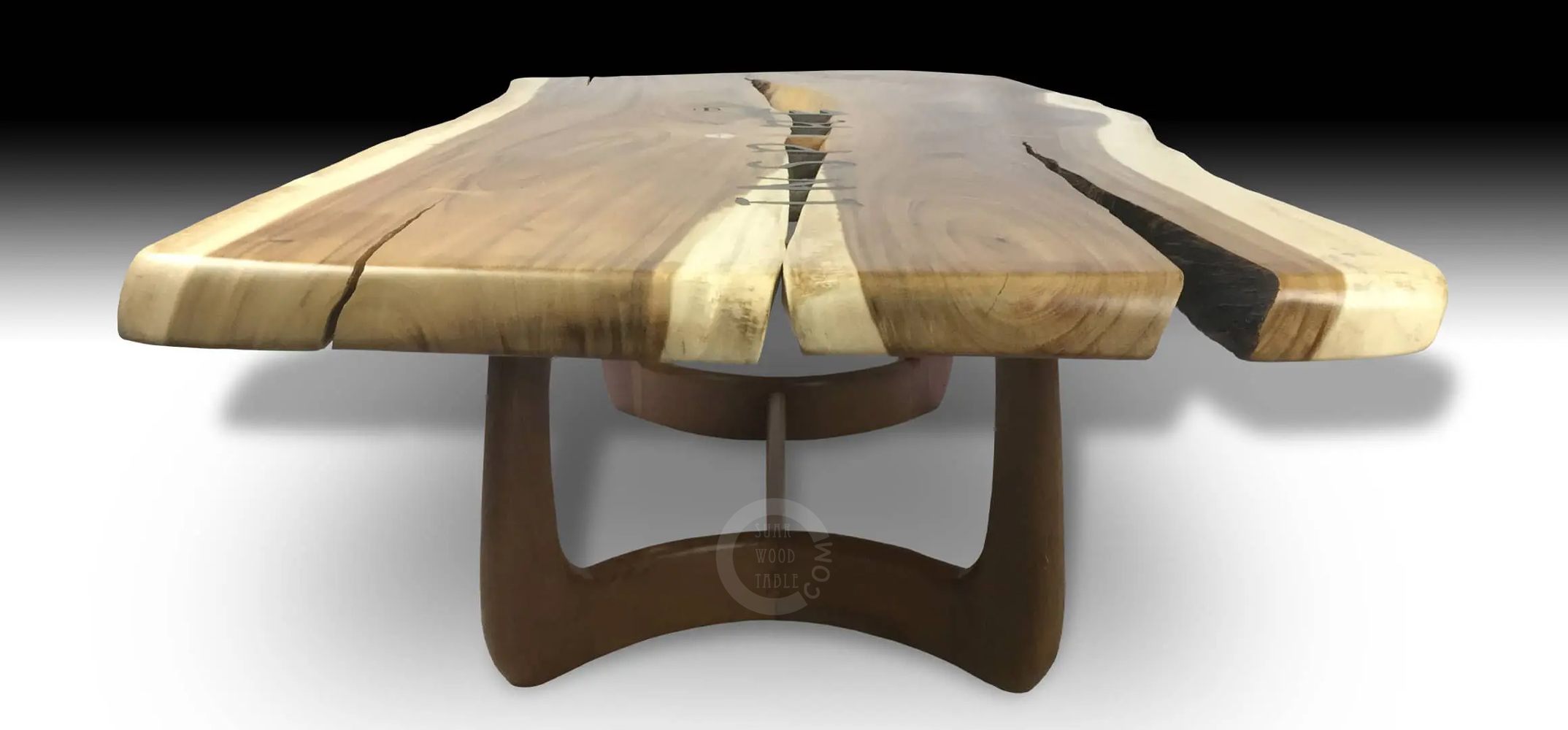 The Origins of Suar Wood
Suar Wood originated from the South American region. The Botanical or Latin names for this tree are Albizia Saman and Samanea Saman. Giant Thibet, Cow Tamarind, East Indian Walnut, and Suar Wood are a few of the less popular names for this Suarwood Tree. Monkey Pod Tree, Rain Tree, Acacia, Parota, or South American Walnut are all also synonyms to Suar Wood.
Native to South America, namely countries like Peru, Panama, Venezuela, and Brazil, the Albizia Saman tree was brought over to Southeast Asia by Spanish Colonists during the middle of the 20th century. Today, Rain Tree can be found in various regions around the world and countries like Brazil, Mexico, Hawaii, Thailand, and also Indonesia.
Read More About Suar Wood
The Only Artisanal Solid Wood / Suar Wood Table Tops & Furniture Makers Gallery in Singapore
Suarwoodtable.com owns the largest customised solid wood /  Suar Wood gallery in Singapore, featuring a wide range of bespoke furniture that is exquisitely handcrafted. Suar Wood Table strive to provide exceptional art and experiences through artisanal and unconventional furniture. Many choices of solid wood slabs for selection and display. Showcasing an array of our artistically crafted solid wood designer furnitures and also solid suar wood table.
One of our specialisation includes authentic solid wood live-edge furniture and suar wood table. Which retains the organic and natural solid wood look and feel of the wood. We are also pioneer in our Shou Sugi Ban technique ( charring), bringing uniquely charred furniture to our customers. With over 20 years of experience in woodworking, our skilled team prides in creating artisanal and quality furniture.
Read More About Us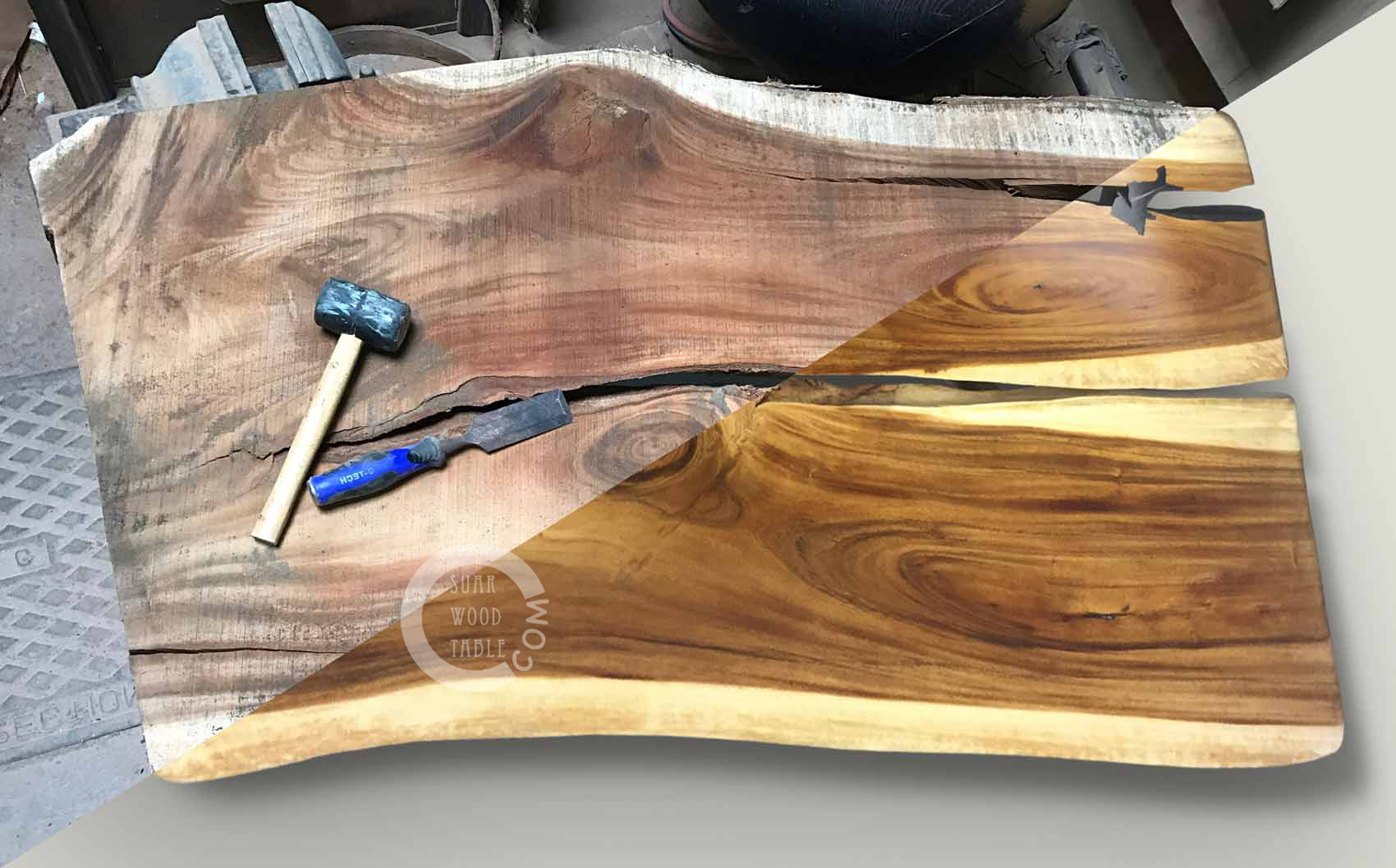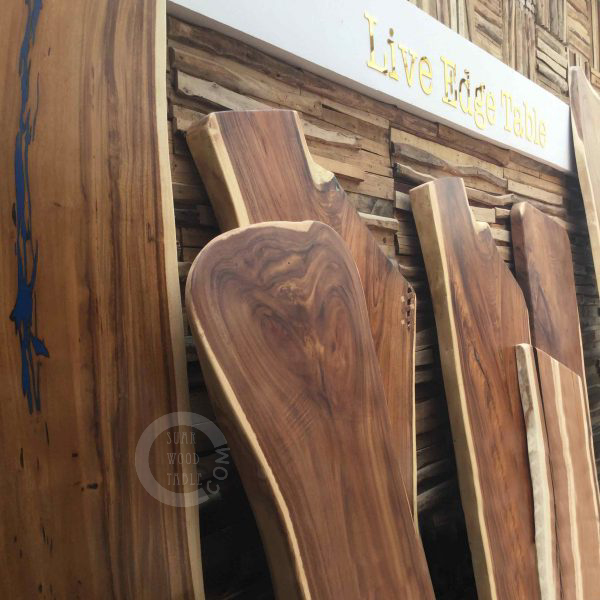 Suar Wood Table Sustainability Efforts
Strongly believe in protecting our environment especially in an urban jungle like Singapore Responsibly sourced and certified, our solid wood is highly sustainable and hence contributes to an eco-friendly home. Moreover, we dedicate extra effort into utilizing recycled wood without compromising on its quality. This effort reduces the carbon footprint and helps us fight against climate change.
Suar Wood, commonly known as Rain Tree, is neither listed on the CITES Appendices nor the IUCN Red List of Threatened Species. This means that if responsibly and ethically sourced, they bring no harm to our environment. The Forest Stewardship Council (FSC) certificate for some of our wood products certifies that our solid wood was obtained from eco-friendly sources. Under the NatureServe Conservation Status System, Rain Trees are ranked G5, meaning that they are widespread, in abundance, and also there are no risk of extinction.
Read More About Sustainability
Welcome to
The City
of Organic Wood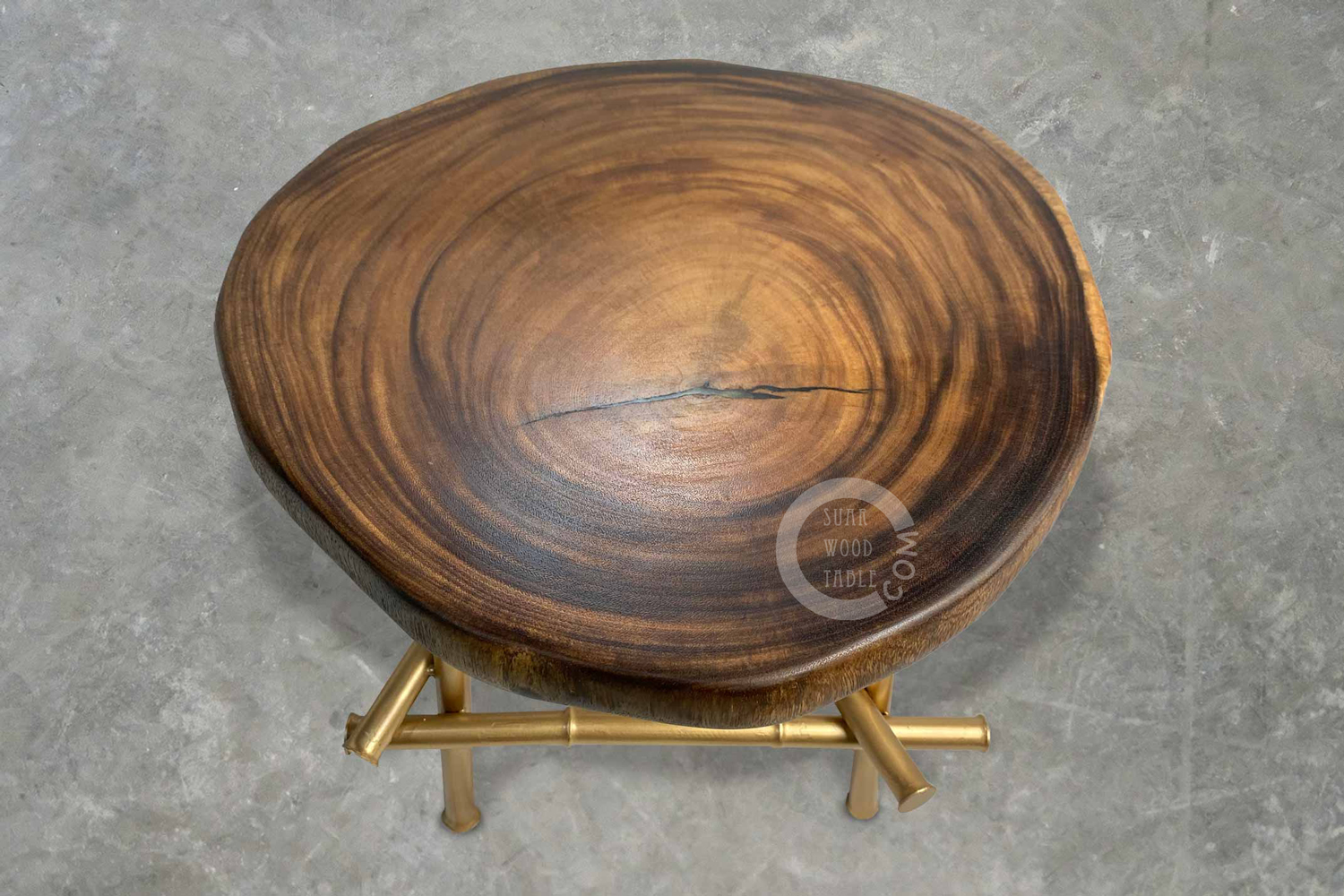 Everly Suar Wood Coffee Table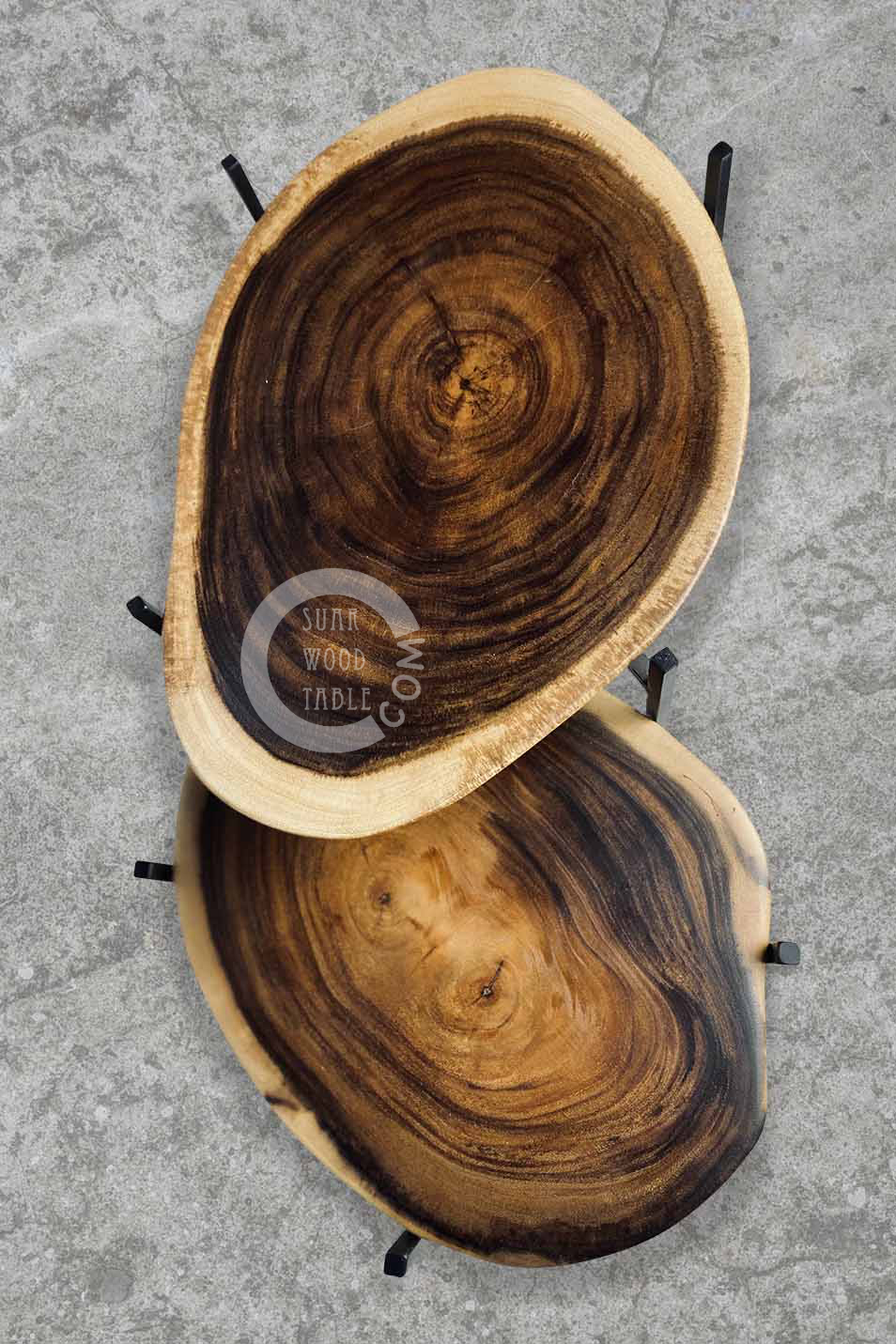 Chad Suar Wood Coffee Table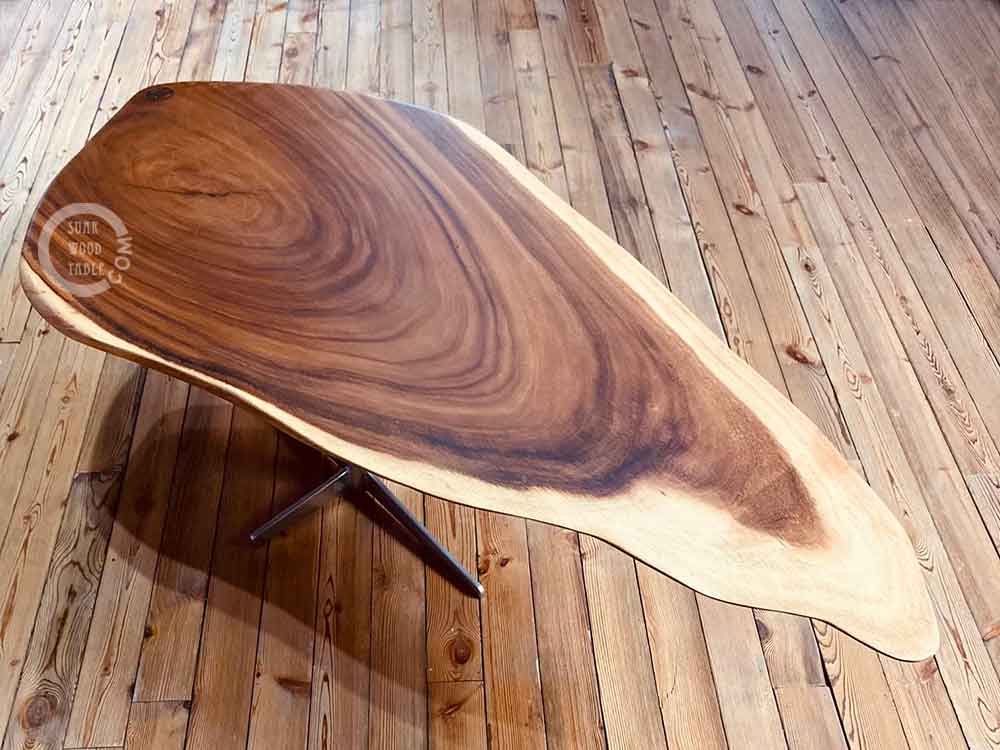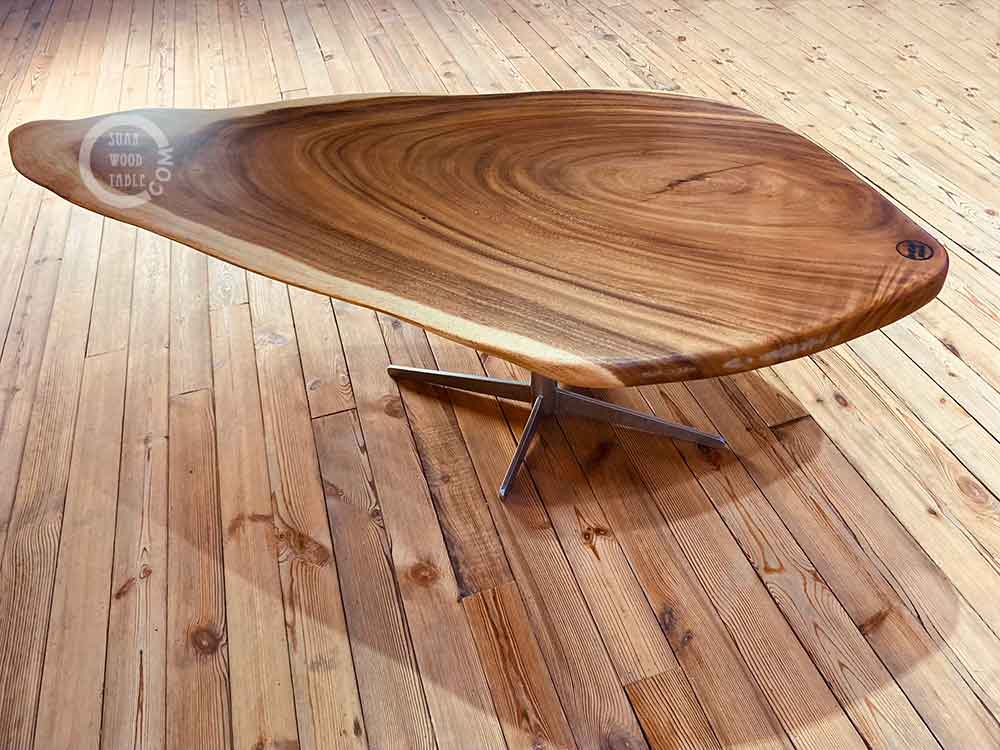 Customize Suarwood Furniture From Singapore Felled Trees